Oprah Winfrey on the story behind What I Know for Sure
In What I Know for Sure, Oprah shares her personal life lessons. Here, she explains how she first came to ask herself – what do I know for sure? – and why posing the same question to yourself, can change your life.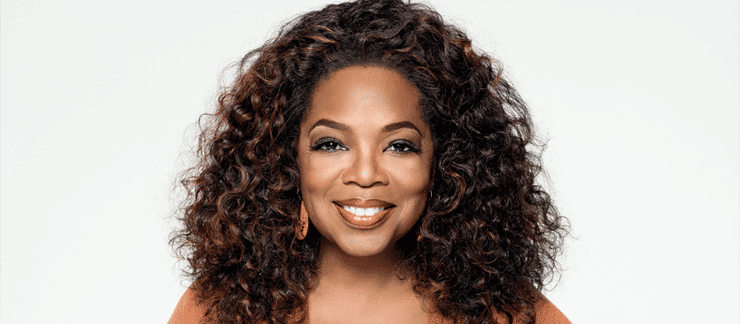 For over 14 years, Oprah Winfrey shared her personal life lessons in her column for O, The Oprah Magazine. Now for the first time, these thoughtful gems have been collected in What I Know for Sure. Oprah explains why you too should be asking 'what do I know for sure?'
The year was 1998, I had been promoting the movie Beloved in a live television interview with the late, great Chicago Sun-Times film critic, Gene Siskel, and everything was going perfectly smoothly, until the time came to wrap things up. 'Tell me,' he asked, 'what do you know for sure?'
Now, this was not my first rodeo. I've asked and been asked an awful lot of questions over the years, and it isn't often that I find myself at a complete loss for words–but I have to say, the man managed to stop me in my tracks.
'Uhhhhh, about the movie?' I stammered, knowing full well that he was after something bigger, deeper, more complex, but trying to stall until I could come up with a semi-coherent response.
'No,' he said. 'You know what I mean–about you, your life, anything, everything. . .'
'Uhhhh, I know for sure . . . uhhh . . . I know for sure, I need time to think about that some more, Gene.'
Well, sixteen years and a great deal of thought later, it has become the central question of my life: At the end of the day, what exactly do I know for sure? 
. . .
As you read about all the lessons I've struggled with, cried over, run from, circled back to, made peace with, laughed about, and at long last come to know for sure, my hope is that you'll begin to ask yourself the very same question Gene Siskel asked me all those years ago. I know that what you'll find along the way will be fantastic, because what you'll find will be yourself.
Listen to clip of What I Know for Sure, read aloud by Oprah herself.