Pan Macmillan Accessibility Statement
Pan Macmillan are committed to ensuring digital accessibility for people with disabilities. We are continually improving the user experience for everyone, and applying the relevant accessibility standards.
We are a signatory to the Publishing Accessibility Action Group UK charter.
Publishing Standards
Frontlist: Where rights permit, our new titles are published as ebooks, and all files comply with the EPUB 3.3 standard and EPUB Accessibility 1.0. Our reflowable epubs conform to WCAG Level AA and our fixed format files conform to WCAG Level A. 
Since 2022, our standard workflow for reflowable mono (black & white) ebooks includes alternative image descriptions where possible. Existing ebook files are reconverted and updated to the latest specification when new print editions are published.
Backlist: We have initiated a project to review and update our backlist ebook catalogue where the files do not currently meet the EPUB3 standard. If you require an accessible version of a backlist ebook that is currently not available in that format, please contact us at panmac.accessibility@macmillan.com.
Availability
We distribute our full ebook catalogue to all the major ebook retailers, as well as libraries via partners such as Overdrive and Bolinda. 
Our books are also available via the RNIB Bookshare platform, for use by learners with a print disability at all educational levels.
We do not publish PDFs as ebooks for purchase independently but do supply RNIB Bookshare with accessible PDFs if a request is made and the book is not already in their catalogue. Please contact us if an accessible ebook is required and not currently available.
DRM
Our ebooks on all imprints except Tor and Bello are sold with DRM applied by the retailers at the point of purchase.
Contact
If you have any questions or requests regarding accessibility, please contact us at panmac.accessibility@macmillan.com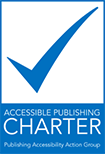 Statement published September 2023.