'Chill out. Don't stress so much.' An interview with the one-and-only Bret Easton Ellis
We asked Bret Easton Ellis, author of American Psycho and White – a wide-ranging exploration of everything from pop culture to politics – about his reading habits, childhood and inspirations.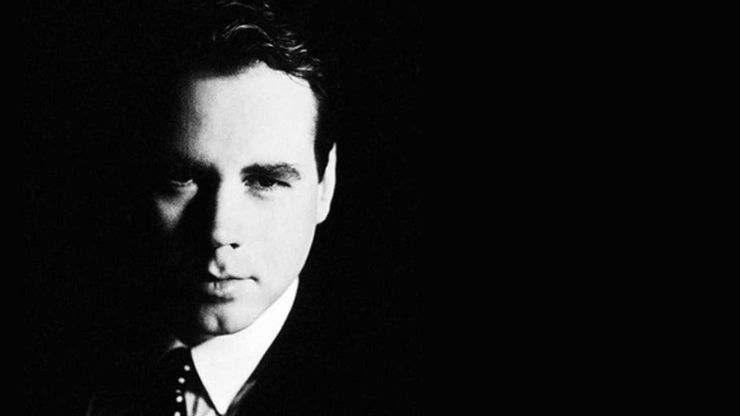 Bret Easton Ellis is the author of several novels, including the controversial, era-defining American Psycho, which was made into the film of the same name starring Christian Bale. His first work of non-fiction, White, offers a wide-ranging exploration of what the hell is going on right now, from pop culture to politics. Full of personal stories and forthright views, White is candid, funny, provocative, and impossible to ignore. Here, we ask Bret about everything from his favourite writers to the worst job he's ever had.
What was the last thing you wrote in your notebook?
I outlined what I was going to say in an email to a friend.
Where in the world do you find yourself returning to and why?
The desert, Palm Springs, the heat, in August, the off season. Calming and clears the mind.
Which writing do you find yourself returning to?
Anything by Joan Didion. The film criticism of Pauline Kael.
Send us a picture of yourself at the time American Psycho was published [it's the picture at the top of the post]. What was that year like?
Problematic, scary, a bit lost. Don't understand why I look so confident there.
What's your favourite children's book?
James and The Giant Peach by Roald Dahl.
Print or ebook?
Print for fiction. Ebook for nonfiction.
What's your strongest childhood memory?
I was five. Wearing a black turtleneck, staring at my classmates in the playground, my arms crossed, my jaw set. It was raining.
Tell us the first thing you do in the morning.
Check my iPhone for time, messages, news.
Favourite book?
Always?Sentimental Education by Flaubert. Lately?The New Biographical Dictionary of Film by David Thomson.
One book you wish you had written.
The Corrections by Jonathan Franzen.
What continues to inspire you?
Porn.
What advice would you give your 15 or 20-year-old self?
Chill out. Don't stress so much. On the other hand, I often feel that I NOW need advice from that 15 or 20-year-old self.
What's the worst job you've had?
Four years on a movie that completely falls apart.
Listen to Bret being interviewed on the BBC Radio 5 Live Headliners podcast.