Even more fun with Room On The Broom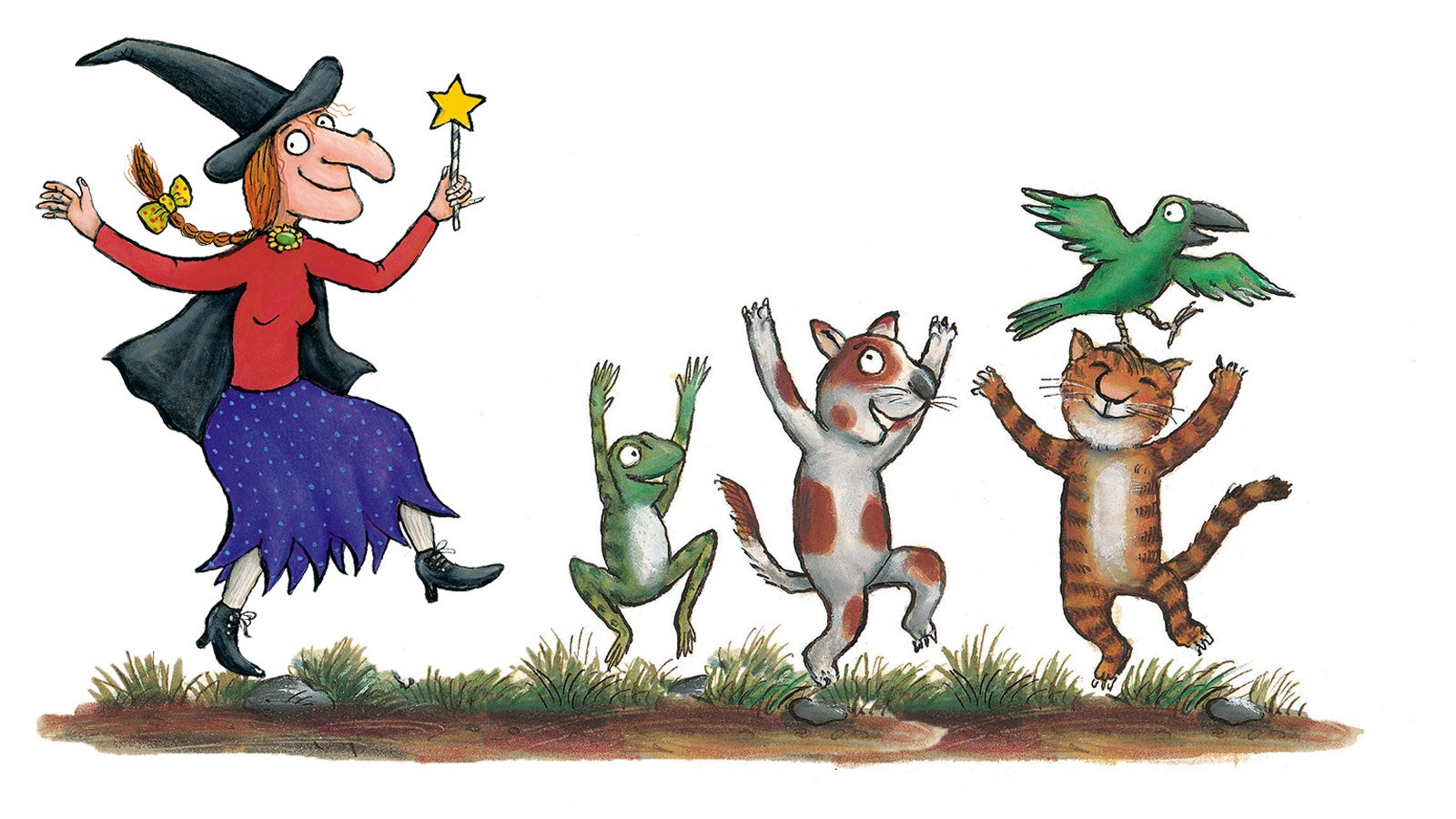 First, make sure to sign up for our newsletter!
Discover more Julia Donaldson stories to spark the imagination of your little one, plus the latest events and activities based on her bestselling books, in The Gruffalo and Other Stories newsletter.


Now, on with the activities . . . 
Take our interactive quiz to find out which of the characters from Room on the Broom you are most like? Will it be the witch, the cat, the dog, the bird or the frog?
Explore our range of activities that you can download and print at home for even more Room on the Broom fun. 
Spot the differences between these pictures of the witch on her broom.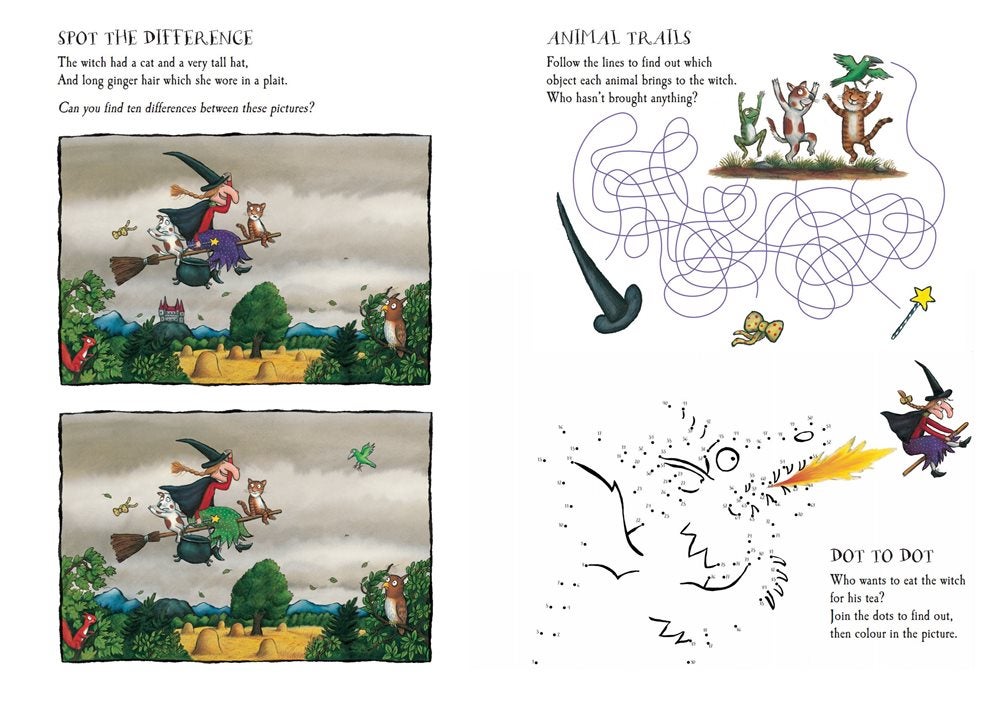 Download the Room on the Broom activity sheet
Everyone knows that any self-respecting witch needs a very tall hat, and now you can make your own with this simple step-by-step guide. All you need is some black card, sticky tape and something sparkly for your child to decorate it with.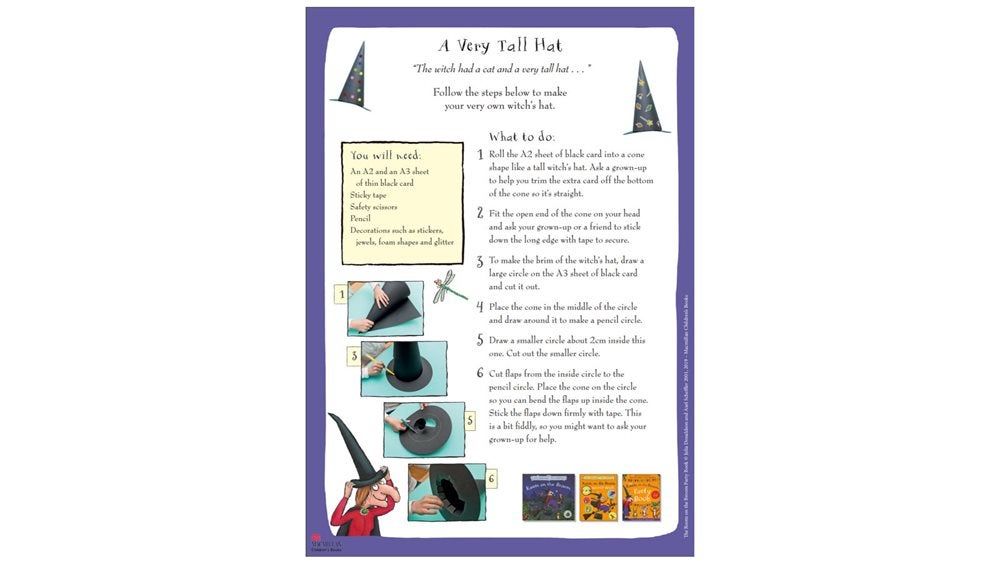 Download the instructions to make a witch's hat
Colour in this picture of the witch and her cat with their new friends.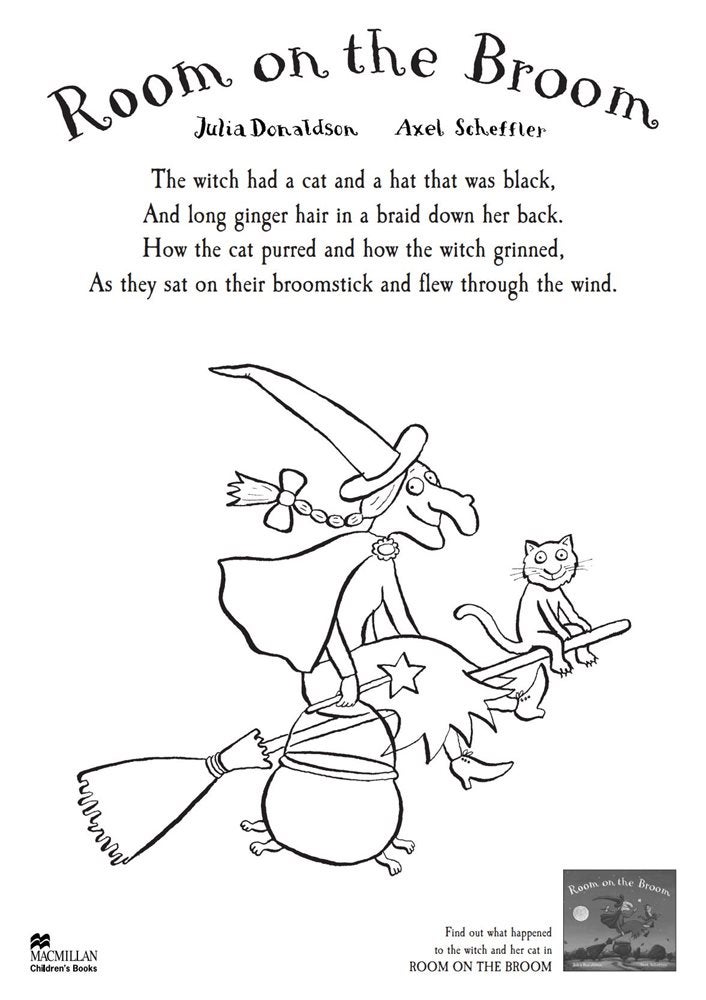 Download the Room on the Broom colouring sheet