Stone Blind Proof Giveaway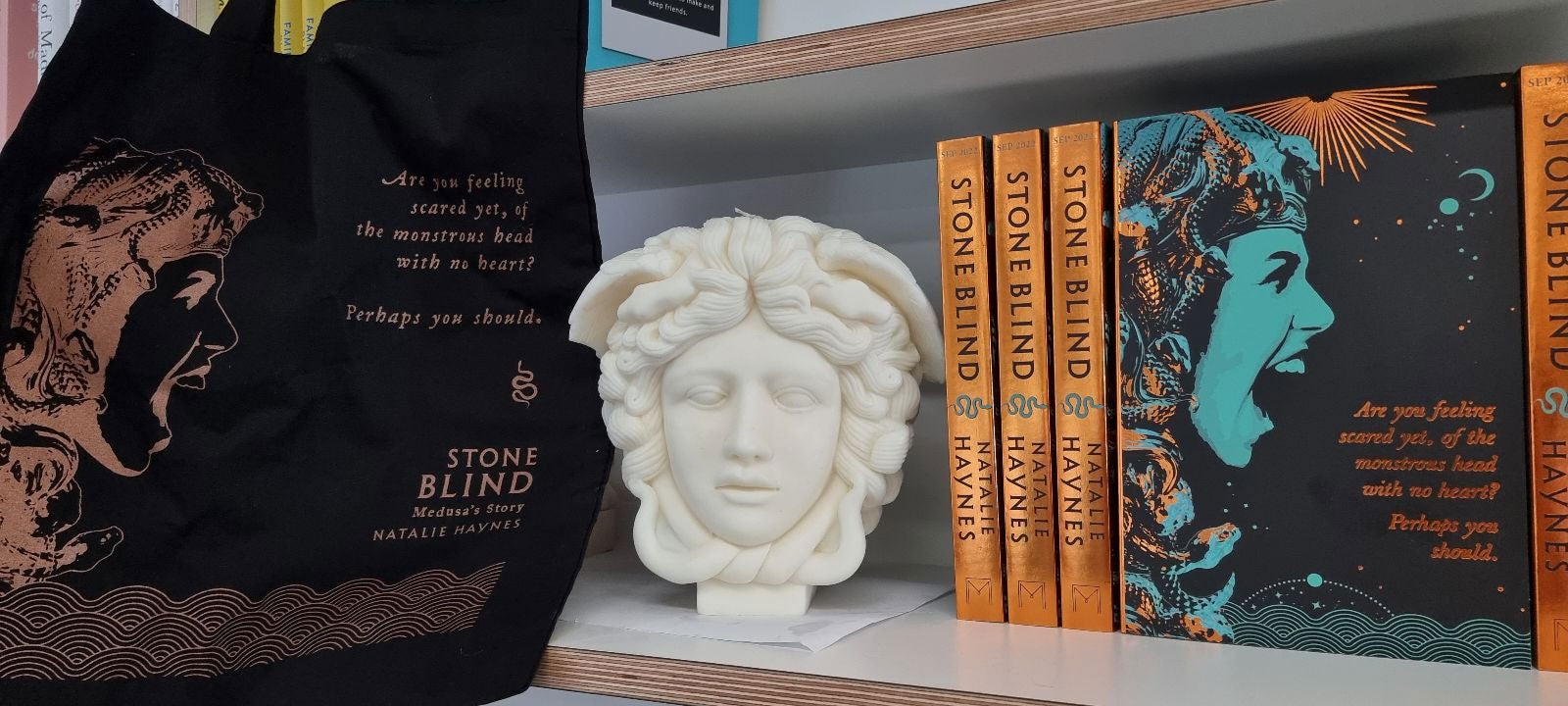 Win an early, exclusive proof copy of Natalie Haynes's eagerly-awaited Stone Blind, along with an exclusive Medusa themed tote bag.
''Haynes is [a] master of her trade . . . She succeeds in breathing warm life into some of our oldest stories.' '

The Telegraph

Medusa is the only mortal in a family of gods. Her mortal lifespan gives her an urgency that her family will never know.
When the sea god, Poseidon, commits an unforgivable act in her sacred temple the goddess, Athene, takes her revenge on an innocent - and Medusa's life is changed forever.
Medusa can no longer look upon anyone she loves without destroying them,, and so condemns herself to a life lived in shadow and solitude to limit her murderous rage.
This is the story of how a young woman became a monster. And how she was never really a monster at all.
Five lucky winners will receive:
1x proof copy of Stone Blind
1x exclusive Stone Blind tote bag
To enter the competition, simply fill out the form below. Good luck!
Competition closes on 24 August 2022 at 23:59 p.m. Open to UK entries only. Entrants must be 18+. Terms and conditions apply.
This competition has now closed.