Win a signed set of the bestselling and award-winning Adventures on Trains series!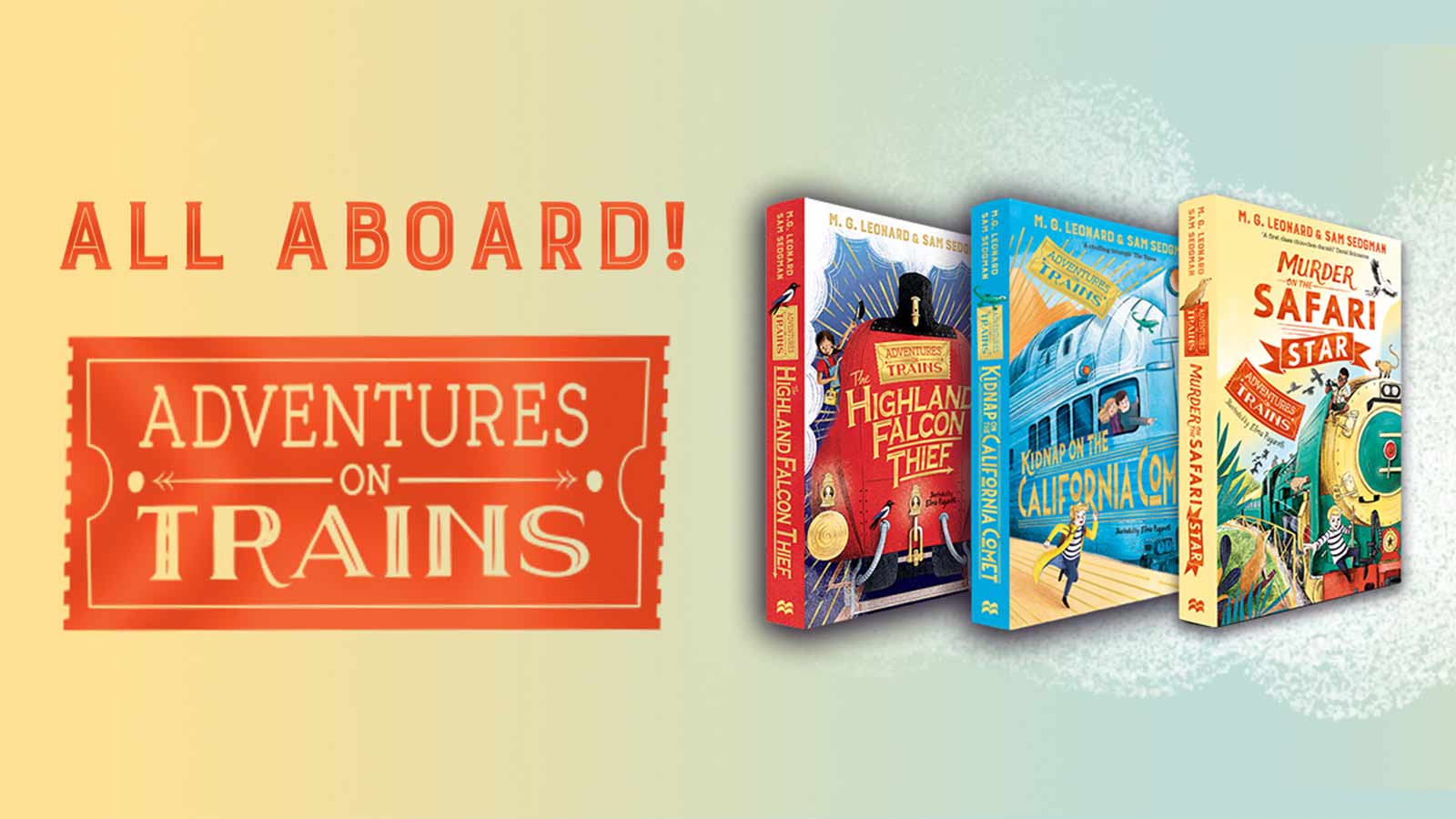 Murder On The Safari Star is the third book in the Adventures on Trains series by M.G. Leonard and Sam Sedgman, illustrated by Elisa Paganelli. 
Harrison Beck and his Uncle Nat are on the journey of a lifetime aboard the Safari Star – a luxurious steam train that will take them from Pretoria to the stunning Victoria.
Close encounters with the amazing animals and landscape of Southern Africa are adventure enough, but things get mysterious when a passenger is found dead inside a locked compartment.
Is it just a terrible accident or is something more suspicious afoot? It's up to train detective Hal and his new friend Winston to find out.
For your chance to win signed copies of all three Adventures on Trains books: The Highland Falcon Thief, Kidnap on the California Comet and Murder on the Safari Star, simply enter your name and email address below.
Competition closes at midnight on 28 March 2021. Open to UK entries only. 
This competition is now closed.