How to make Julia Donaldson's Paper Dolls at home
For a fun indoor activity for kids that the whole family can enjoy, download our printable paper doll template, illustrated by Rebecca Cobb and based on Julia Donaldson's The Paper Dolls, and make your very own colour-in paper dolls.
If your little ones like to get creative, they'll love this fun indoor activity which shows them how to make paper dolls from Julia Donaldson's The Paper Dolls. Download the printable paper dolls template for children to colour in, and then help them cut out their dolls so they can take them on an adventure, just like in Julia Donaldson's charming story. 
Discover more indoor activities for kids here.  And if your little ones love Paper Dolls,  discover more of Julia Donaldson's books here.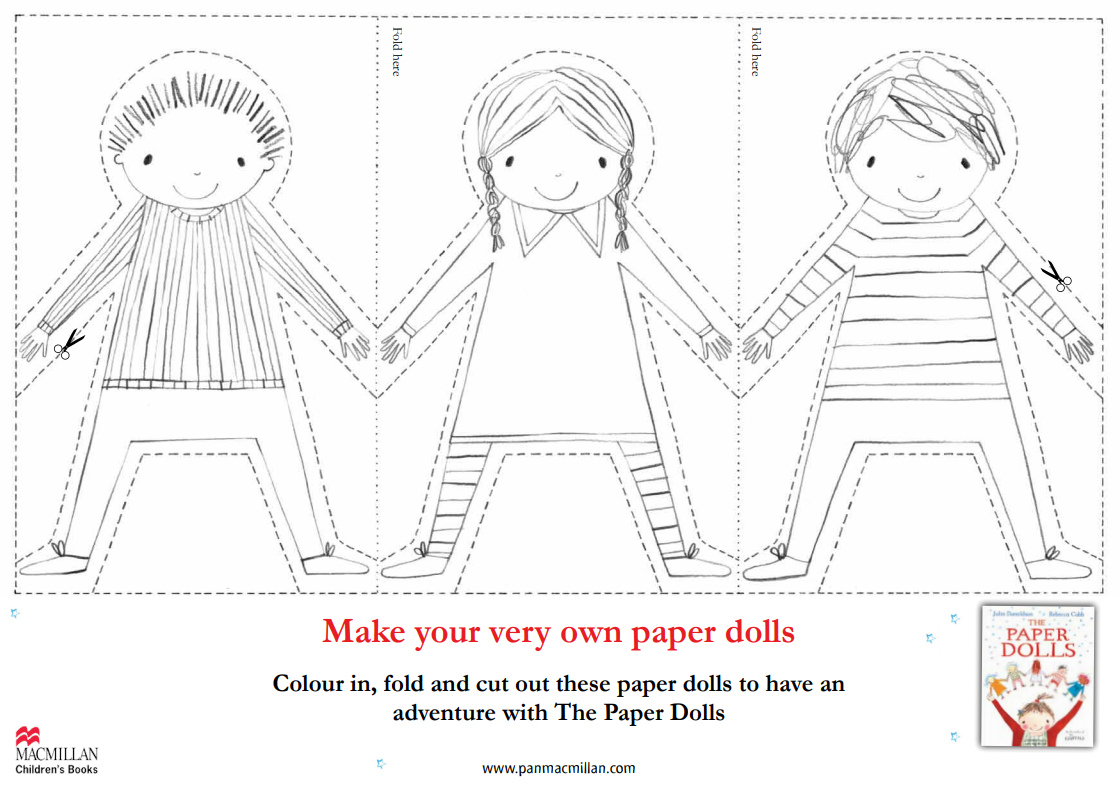 Download and print