Fun indoor activities for kids of all ages
As we all prepare to spend more time indoors together, we've got plenty of ideas for fun indoor activities for kids that the whole family can enjoy.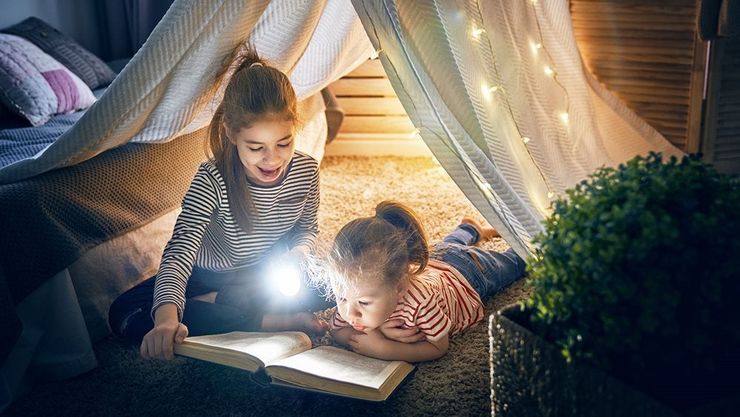 Get active with Joe Wicks
While the schools are closed and both adults and children are finding it harder to stay active while staying at home, Joe Wicks is here to help. Each morning he'll be sharing a fun thirty-minute workout for all ages on his YouTube channel here. You can watch the first workout below, and subscribe to his YouTube channel here so you and the kids never miss a workout. 
Celebrate our key workers with these fun activity sheets
Have fun and keep little ones busy with our free activity sheets, inspired by brave key workers. Featuring wonderful illustrations from Louise Forshaw, Jo Byatt, Mel Matthews, Mélanie Combes and Angie Rozelaar. Children will love this fun indoor activity for kids. 
Get crafty 
Stuck for indoor activities to keep the kids occupied? These printable colouring sheets, puzzles and word games all feature characters from much-loved children's books and will keep kids entertained for a few hours at least. 
Curious little minds will love these activity sheets based on Coming to England by Floella Benjamin
Spot the six differences in these pictures based on Coming to England
Draw the things you'd pack for a long journey in the suitcase
Find all the words in the Coming to England wordsearch
Make your own whale from The Snail and the Whale Seaside Nature Trail
Make your own paper dolls from Julia Donaldson's The Paper Dolls
Colour in this dinosaur in this Dinosaur Roar! colouring sheet 
Colour in this woodland scene featuring characters from The Gruffalo
Get more downloadable activity sheets for kids here. 
Read together
There is no better indoor activity for kids to keep little ones occupied for hours, and a day inside is a perfect excuse to get reading. Choose your favourite books (parents too!), snuggle up on the sofa or, even better, build a reading fort out of blankets and cushions. If your little ones have excess energy, use your imaginations and reenact some of the scenes from your favourite stories together. 
Get more tips on how to get kids excited about reading here.
For babies and toddlers
Babies and toddlers will love lifting the flaps to find their favourite farm animals and their babies. With bright illustrations, simple but engaging text and a chunky board book format, this is the perfect book for the littlest readers.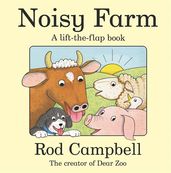 Discover our edit of the best baby books. 
For children aged 3 - 5
This charming picture book story from tidying expert Marie Kondo is about how tidying up can spark joy in our lives. Best friends Kiki and Jax are very different – Jax enjoys sorting and Kiki enjoys collecting. But soon Kiki's home has become an obstacle course of things, and it's hard for the friends to play together. But Jax has a plan – he teaches Kiki how to sort everything and to keep only those things that spark joy.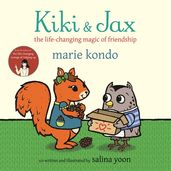 For children aged 5 - 9
Andy and Terry have added even more levels of crazy fun to their ever growing treehouse. There's a pyjama-party room, an Underpants Museum and even a tiny-horse level! But now they're on the run from the Story Police, and the only escape is through the Door of Doom!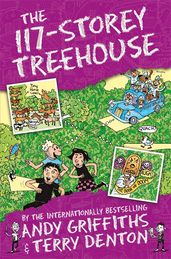 For children aged 9 - 12
This beautiful story follows the loves and losses of the Skylarks, a family growing up during the years of World War One. Clarry and her brother Peter live for the summers they spend with their grandparents and cousin Rupert in Cornwall, but when Rupert goes off to fight at the front, nothing will be the same.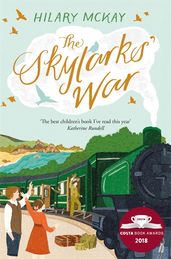 Tune in to an audiobook
Audiobooks aren't just for car journeys and bedtime. With imaginative sound effects and immersive storytelling from creative narrators, an audiobook is a fantastic way to keep kids of all ages entertained indoors. 
Some of our favourite audiobooks are below. See more of the best audiobooks for kids here.
For children aged 3 - 5
Children will love the audiobook version of Julia Donaldson and Axel Scheffler's much-loved story. With music and sound effects, they'll want to listen to the tale of the tiny snail and enormous whale again and again.
For children aged 5 - 9
Katherine Rundell creates charming origin stories for all of the best known characters from The Jungle Book, from Mowgli to Shere Khan. Children will love the audiobook version with a soundscape that really brings the stories to life. 
For children aged 9 - 12
Animal-loving kids will adore the first in Lauren St. John's Wolfe and Lamb series. Pet-sitter and animal enthusiast Kat Wolfe loves her new home in idyllic Bluebell Bay, but when one of her pet-sitting clients disappears, Kat and her new friend Harper Lamb must uncover the truth.


Stick it to boredom
Sticker and activity books are a surefire way to keep even the busiest of little hands occupied. Some of our favourites are below, discover more of our sticker and activity books here.
For children aged 3 - 5
The Detective Dog Sticker Book
Who's been stealing all the books? Children can help to solve the mystery as they join in with colouring pencils and stickers. Full of games, activities and over 400 stickers, this book will keep young children entertained on the rainiest of days.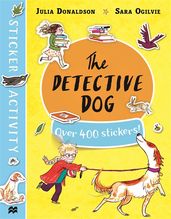 For children aged 5 - 9 
 The Treehouse Fun Book 3

Come on up to the Treehouse for a fun activity adventure full of stuff to write, pictures to draw and puzzles to solve! Jump into Andy, Terry and Jill's wacky world as they combine animals, solve crosswords and create magic kingdoms.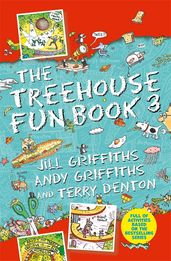 For children aged 9 - 12
The Pocket Moomin Colouring Book
This perfectly pocket-sized colouring book features original artwork from the archive of Tove Jansson, creator of the Moomins. Perfect for colouring at home or on the go, the book is full of striking patterns, your favourite Moomin characters and memorable quotes.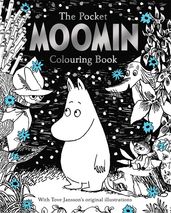 Capture memories in a scrapbook
Bring blue skies and the summer holiday feeling back with a  craft project for kids. Print photos from a family trip or a day out to make a holiday scrapbook. Younger children will have fun cutting and sticking photos, tickets and other souvenirs and decorating the pages with drawings, while older kids can annotate the pictures and write their memories on the blank pages. This indoor activity for kids and grown ups will provide hours of fun. 
Turn trash into treasure
Make something out of nothing by getting crafty with your recycling pile. A shoebox can be turned into a house for a favourite toy, a kitchen roll tube and some rice become a rainmaker, and with a few adornments, a pair of old socks transforms into hand puppets and endless indoor fun for kids.
Cook up a storm
Cooking together is the perfect indoor activity for kids. Get everyone involved in the kitchen with this recipe for Gruffalo Crumble. Inspired by Julia Donaldson and Axel Scheffler's best-loved story, Gruffalo Crumble and Other Recipes is full of recipes that children can help make. Not only will this activity keep the kids occupied for an hour or two, but you can then feast on the results as a family.
Make your own Gruffalo Crumble.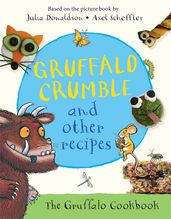 Challenge the kids (and yourself!) 
Board games and jigsaw puzzles are perfect rainy day indoor activities. Set up a games station in your living room for a screen-free afternoon that will provide entertainment for everyone.
For even more ideas for indoor fun, don't miss Family Lockdown Tips and Ideas