10 free printable summer activities for children
Get creative and have fun together this summer with these fun printable activity sheets for children.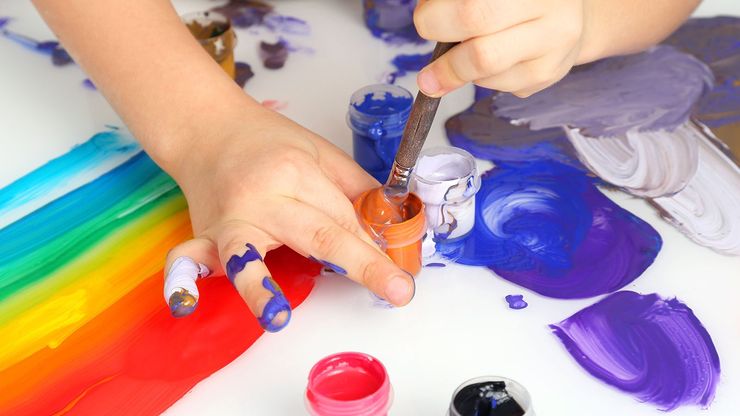 Looking for fun activities to keep the kids busy over the summer holidays? Featuring some of their favourite characters, including The Gruffalo and Dear Zoo, these free printable colouring in sheets, puzzles and craft activities for children will keep them (and you!) entertained for a while. 
Get messy with fingerpaints
Children of all ages can get creative with fingerpaints. Download and print these free fingerpainting sheets and put the forest back together with Emily Gravett's Tidy.
Colour in The Gruffalo
Download and print these free colouring sheets and colour in The Gruffalo and The Gruffalo's Child. Listen along to Julia Donaldson and Axel Scheffler's story with The Gruffalo book and CD edition.


Make a library with The Detective Dog
Talk about your child's favourite books and draw their library with this downloadable activity sheet. Buy The Detective Dog by Julia Donaldson and Sarah Ogilvie here.
Help the princess escape from the wizard
Download this puzzle sheet which features characters from The Princess and The Wizard by Julia Donaldson and Lydia Monks.
Draw the animals with Dear Zoo
Draw the animals from Rod Campbell's Dear Zoo with this printable activity sheet. Visit the Dear Zoo & Friends website for more free activities for kids, to download and print. 
Learn colours with WOW! Said the Owl
Get creative together and improve your child's knowledge of colours with this WOW! Said the Owl rainbow colouring sheet.
Get creative with Princess Mirror-Belle
Draw, sketch or paint self-portraits and play spot the difference with these downloadable activity sheets inspired by Julia Donaldson and Lydia Monks' Princess Mirror-Belle.


Get crafty with The Paper Dolls
Colour in, cut out and decorate a line of Julia Donaldson and Rebecca Cobb's The Paper Dolls with this downloadable template. You could even use wool, string or tissue paper to make hair and clothes for your paper dolls.
Do a wordsearch with What the Ladybird Heard
Doing word puzzles can help children to improve their reading skills and build on their vocabulary. Download this free printable word search which features characters from What the Ladybird Heard by Julia Donaldson and Lydia Monks. 
Looking for more inspiration? Discover our list of the best indoor activities for kids here.