Tips to transform reluctant readers to happy bookworms
Reading is so important for a child's development, but how can you spark their interest if they don't have a love of books? For World Book Day, we've put together our top tips to get kids interested in reading.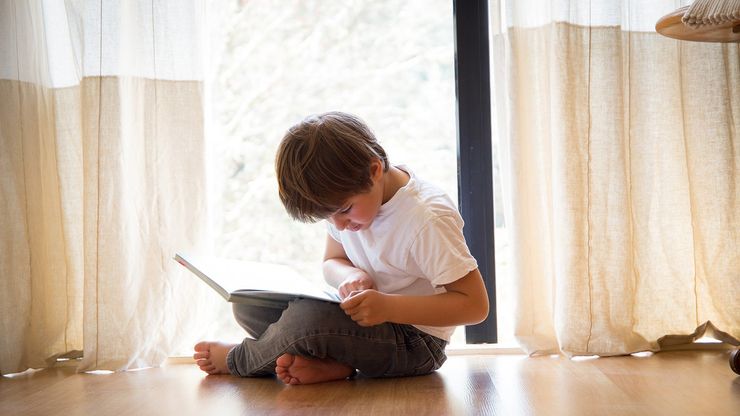 Whether it's the development of vocabulary, imagination and communication skills or just the joy of discovering stories that stay with them for life, the benefits of reading for children are easy to see. But in our increasingly distracted modern world, and with busy family lives (and reluctant readers), what can parents do to help their children discover the magic of books and become lifelong readers? Here Jo Cummins, co-founder of Library Girl and Book Boy, reveals her top ideas to get kids excited about reading, and the books which are guaranteed to help them do so.
Watching children move on from laboriously decoding books word-by-word, to fully understanding and enjoying stories is one of the most wonderful things. However, for some emerging readers there is little pleasure to be gained from reading a book – especially if learning to read has been a struggle. This is where the adults in a child's life can step in and help foster a love of reading which will have lifelong benefits. There are many ways this can be achieved, but here are my top five suggestions:
Let children read what they want
Too often, I see parents trying to coax children into reading the books they read themselves as a child or steering them towards books they think are more appropriate or challenging. Censoring a child's reading like this is one of the surest ways to kill off any seeds of enjoyment which may have been blooming. Reading for pleasure should be just that. I am sure that as adults, when we choose books to read, we do not always go for 'challenging' books or classics. We choose books that suit our moods, interests, and frame of mind at the time. Children are the same. 
There is such a huge wealth of fantastic contemporary children's literature now that there is absolutely a book for everyone. If your child only wants to read information books, let them. Graphic novels? Let them! So long as their choices are appropriate for their age or maturity level, let them read whatever they want.
Join your local library
Your local library is completely free to join and one of the best ways to ensure that your child has access to a steady supply of new, high-quality titles to enjoy – for free! The librarians will also be delighted to help recommend appropriate titles if you're not sure where to direct your child. Lots of libraries now also loan e-books which can be borrowed and downloaded if you have an appropriate device to read them on.
Lots of libraries also run reading competitions and book groups to inspire your child to read, read, read. Look out for the annual summer reading challenge to keep children engaged over the holidays, as well as other themed events across the year.
Find your local library if you're in England and Wales here, or in Scotland here.
Read aloud with your child
Once your child can read independently, the temptation can be to cease reading with them or to stop sharing bedtime stories. Do not do this! Keep reading with your child for as long as possible – it's a wonderful time to snuggle up and reconnect after a busy day.
Reading aloud to a child allows you to expose them to more complex vocabulary, in context, which you can discuss and reinforce. A child's reading age doesn't catch up with their listening age until they are around fourteen, so they can process more complex vocabulary and plotlines when they hear them aloud. One of the key determiners of a child's future success as an adult is their vocabulary range at various stages in childhood.  The more you read to a child, the broader their vocabulary becomes, the better their life chances.
Storytime can also be a great opportunity to have some fun – do the voices, use the props, why not have a reading tea party?
Sharing a book with a buddy
Emerging readers can be very self-conscious when reading aloud to an adult. The fear of making mistakes or being laughed at when trying out voices for characters can be very inhibiting. Consider encouraging your child to read to a different audience altogether.
Did you know that lots of schools are now starting to make use of therapy dogs to support children with their reading and boost their confidence? Dogs are always going to be a non-judgemental audience for anyone's reading – they won't judge you if you make errors and they will almost certainly love the attention! A child's reading skill is always going to be superior to a dog's! You could try the same thing at home if you have a pet, or perhaps let your child read to a younger sibling or relative.
Be a reading role model
It's a well-known fact that children copy what they see. If you want them to read for pleasure, they need to see you reading, and reading widely. It could be a magazine, a book, the morning news. Anything at all. Children need to see that this tricky skill they are working hard to master has a real practical purpose in everyday life as well as creating enjoyable experiences.
Talk with your child about why you read – for relaxation, to learn, to challenge yourself, and share your opinions on what you're reading. Are you enjoying it? Is it scary? Share a fact you've learnt from your current read to draw your child into your book. Ask your child about what they're reading and what they think about it. Would they recommend it to you or a friend? Why? This kind of 'book talk' is absolutely invaluable in building a reading culture in your home and helping you understand what it is your child enjoys reading.
Finally, make sure you have a book to whip out (for you and your child) at any opportunity: waiting for a doctor's appointment, stuck in a traffic jam, bored in a theme park queue… these are all ideal places to sneak in an extra five minutes of reading and book talk with your child.
Our World Book Day reading list:
For children aged 3-5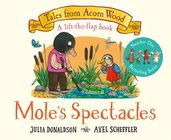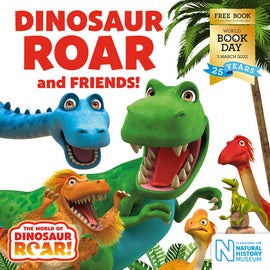 For children aged 6-8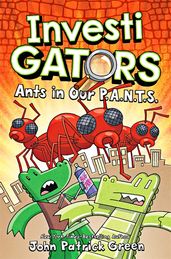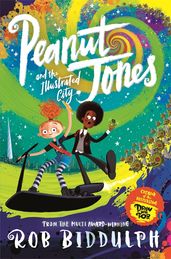 For children aged 9-12