7 easy ways to get kids reading
Reading is so important for a child's development, but how to spark their interest if they don't have a love of books? For International Literacy Day, we've put together our top tips to get kids interested in reading.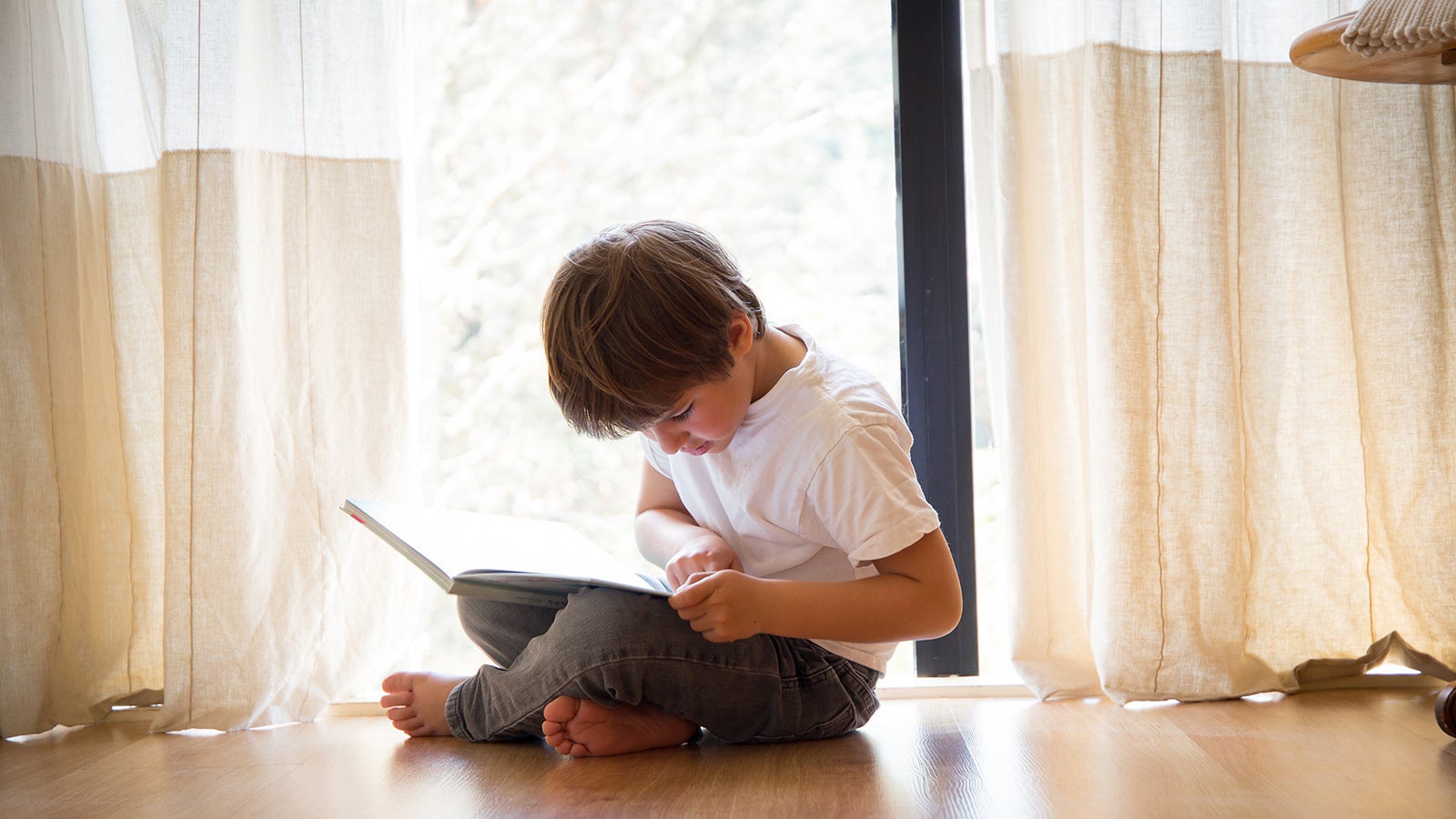 Whether it's the development of vocabulary, imagination and communication skills or just the joy of discovering stories that stay with them for life, the benefits of reading for children are easy to see. But in our increasingly distracted modern world, and with busy family lives (and reluctant readers), what can parents do to help their children discover the magic of books and become lifelong readers?

For International Literacy Day, which is celebrated to remind us of the importance of literacy as a matter of human rights, we've put together some ideas for how to to get kids excited about reading and the books which are guaranteed to help them do so.
''The more that you read, the more things you will know. The more that you learn, the more places you'll go.''

Dr Seuss
1. Make time to read together
Making reading a part of every day is an easy way to put kids on the path to becoming bookworms. By sharing a story every night before bed, you'll instil in your kids that reading is for pleasure, and not a chore. If you've got older children, getting them to share a story with younger siblings will give them valuable reading practice, without it feeling too much like school. Take a look at the suggestions at the end of this article for books that kids of all ages will love to read together.
2. Lead by example
Children mimic behaviour that they see from the adults around them, so showing them that you enjoy reading in your (minimal) spare time will reinforce the idea that reading is for pleasure and not just a homework assignment! Why not dig out a book you loved as a child and share the story with your kids - it might end up being one of their favourites too.
3. Let them choose their own books
Giving a child the chance to choose their own book is guaranteed to make them more enthusiastic about actually picking it up and reading it, so take a visit a bookshop or your local library and explore the shelves together. And remember, what children read isn't all that important; as picture books, chapter books, graphic novels and even magazines all offer valuable reading practice.
4. Bring their favourite characters to life
Make finger puppets and use them to act out scenes from a treasured story or make up your own tale about their favourite characters. Or for older children, chose a classic book that's been adapted for film and after you've read it together, have a family movie night and compare the differences between the stories.
5. Write stories together
Rainy day or a long journey? Get creative and use the time to write your own story together. If you've got younger children, act as scribe for their story and get them to illustrate it - all you need is paper, colouring pens and your imaginations! Older children can have a go at making their own homemade book, complete with cover, blurb, chapters and page numbers.
6. Give audiobooks a go
Pressed for time? Squeeze a story into your day with an audiobook - they're perfect for the school run, after school or long journeys in the car. With fantastic narrators, sound effects and brilliant illustrations to read along with, check out our selection of audiobooks for children here.
7. Love your library
We're lucky to have a brilliant library service in the UK that anyone can visit, for free! Not only are libraries a treasure trove of books for all ages, but many also let you borrow audiobooks and ebooks. Ask your librarian if there are any reading challenges or storytelling sessions your child can take part in - many libraries have these running during school holidays, and they're an excellent way for kids to share stories together.
Find your local library if you're in England and Wales here, or in Scotland here.
Our Share a Story reading list:
For children aged 0-5
For children aged 5-7
For children aged 8-12