The ultimate guide to the Marcus Rashford Book Club
Children's books that inspire and engage, recommended by iconic international football player and child food poverty campaigner Marcus Rashford MBE. Discover all of the Marcus Rashford Book Club choices here.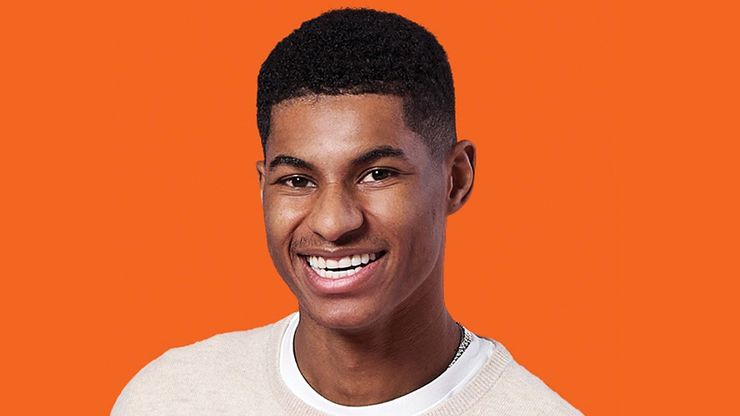 Marcus Rashford MBE is famous worldwide for his achievements both on and off the pitch – but before he was a Manchester United and England footballer, and long before he started his inspiring campaign to end child food poverty, he was just an ordinary kid from Wythenshawe, South Manchester.
Marcus read his first book at the age of seventeen, and credits this with changing the direction of his life.
'I only started reading at seventeen, and it completely changed my outlook and mentality. I just wish I was offered the opportunity to really engage with reading more as a child, but books were never a thing we could budget for as a family when we needed to put food on the table.'

Marcus Rashford
In June 2021, Marcus launched The Marcus Rashford Book Club in collaboration with Macmillan Children's Books. With MCB, Marcus chooses and recommends books he thinks children will enjoy, with the aim of encouraging and nurturing an early love of reading.
At the heart of the book club is the ambition to get books into the hands of the children who need them most, particularly those from underprivileged backgrounds and in vulnerable environments. A survey by the National Literacy Trust in 2019 showed that 383,775 children do not own a single book.
in 2021, The Marcus Rashford Book Club, in partnership with children's food charity, Magic Breakfast, gifted 50,000 copies of A Dinosaur Ate My Sister, written by Pooja Puri and illustrated by Allen Fatimaharan, to children via their partner schools. Last October, 50,000 copies of Silas and the Marvellous Misfits by Tom Percival were gifted in partnership with Magic Breakfast, and sponsored by BT.
'There were times where the escapism of reading could have really helped me. I want this escapism for all children. Not just those that can afford it. We know there are over 380,000 children across the UK today that have never owned a book, children that are in vulnerable environments. That has to change.'

Marcus Rashford
The Marcus Rashford Book Club books, chosen for their ability to inspire, empower and delight, will equip young readers for any obstacles or adversities they may face and allow them to relate to characters by ensuring that people of all races, religions and genders are represented within them.
'No matter where you grow up, talent should be recognised and championed. Under the Marcus Rashford Book Club young writers, illustrators and creatives will be seen and they will be offered a platform to shine.'

Marcus Rashford
Here, we share all of the Marcus Rashford Book Club books chosen so far, and more information about Marcus' new book, The Breakfast Club Adventures.
Books in the Marcus Rashford Book Club: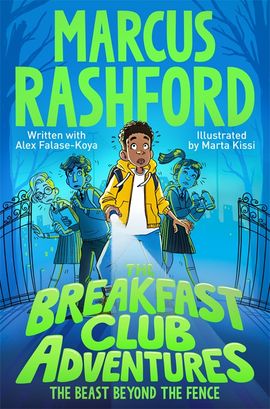 'Breakfast Club guaranteed I had the best possible start to my day and welcomed me with open arms. It wasn't just about food. It was about forming friendships, about togetherness, about escape. It was where some of my greatest memories were made. I want to capture that feeling in my debut fiction book.'

Marcus Rashford MBE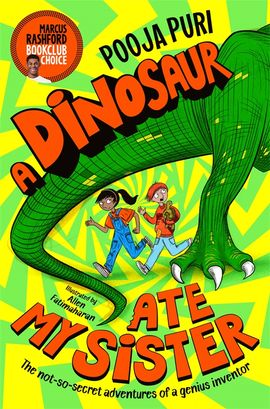 'I'm proud to have Pooja join us . . . She writes in a way that is engaging, escapist and authentic. Pooja is super talented and I'm a big fan, and I'm sure that the recipients of her book A Dinosaur Ate My Sister will soon be fans of hers too. '

Marcus Rashford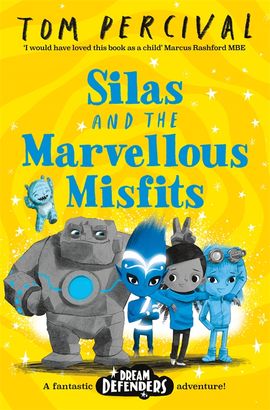 'Encouraging children to find joy in, and celebrate, their differences is so powerful in today's society. Tom inspires this mindset in the most fun, engaging, action-packed way. I would have loved to read this book as a child! '

Marcus Rashford
Stay up to date with the Marcus Rashford Book Club on Instagram here: @MarcusRashfordBookClub.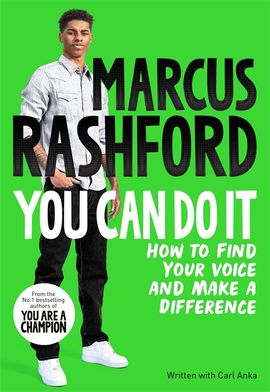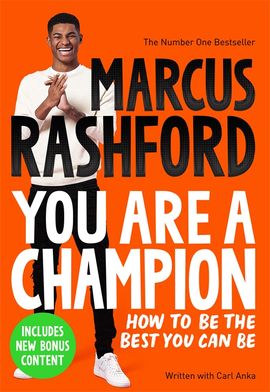 'Believe in YOU and success will happen. Trust me. Live the dream. '

Marcus Rashford