The Christmas Court eBook cover reveal!
Take an exclusive look at the beautiful eBook cover of The Christmas Court by Joanna Courtney; a festive historical short story from the author of the Queens of the Conquest trilogy.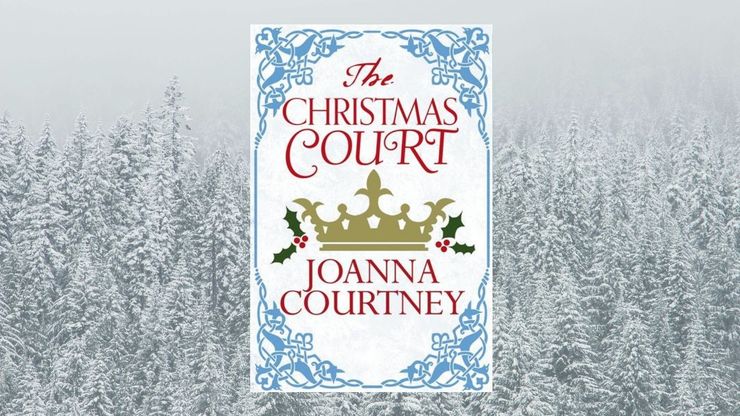 Hi, I'm Joanna Courtney, author of the Queens of the Conquest trilogy, which tells the stories of the three women behind the men fighting for the throne of England in 1066–stories that have gone untold for too long.
What some may not know, is that the seed of the real trouble in 1066 was sewn way back during the Christmas of 1051 when William visited the English court and was promised the throne on King Edward's death. It wasn't publicly sworn at the time but for William, it was a driving feature in his life, as England was to find to her cost fifteen years later–in 1066.
The Christmas Court explores that tempestuous Christmas in 1051, when a handful of Norman knights and guards came to Westminster with William and Matilda. But, above all else, it explores the personal (fictional) story of a romance between a young English girl, Freya, destined to marry her father's neighbour, and Herluin, a Norman knight who rescues her from the hooves of a loose horse and shows her what love could truly be. Their brief time together is set against politically vital negotiations but for them, it is all about the turn in their own lives and what it might mean for their future.
I love the cover for this ebook as it's so fresh and feminine and Christmassy. I hope it tells readers that they can expect a read that will be historically rich but also light, accessible and involving. Freya may have been born nearly 1000 years ago but she was still a young woman with the same concerns as young women today. The mulled wine still went to her head, the Mistletoe still set her heart pounding, and the chance to be asked to dance still filled her evening, as I hope it will fill many a Christmas party for modern women this year. Freya's romance is heady, emotional and full of yule joy and I hope readers enjoy sharing it with her.