The Forgotten Queens: Three women we should all know about
History has a habit of remembering the Kings who fought the battles. But what about the Queens?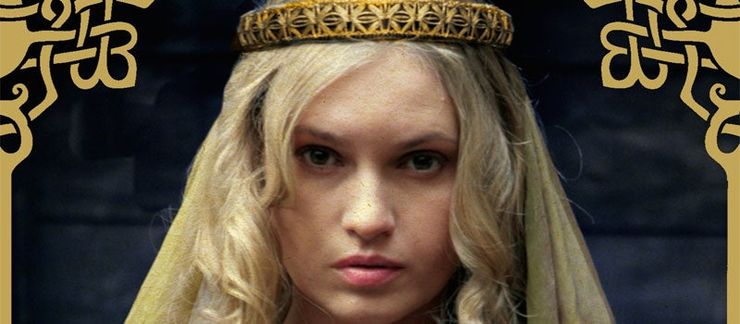 The Battle of Hastings is one of the biggest dates in English history, and in the Queens of the Conquest trilogy, Joanna Courtney sets out to tell the story through the eyes of the women involved. So who were these Forgotten Queens and what do we need to know about them? Author Joanna Courtney shares the stories behind the characters at the heart of her books.  
1066: It's a huge date in English history, perhaps the biggest of them all – a year when great leaders fought for our throne, dragging the whole country into their bitter battles and wasting countless lives. Three men claimed the crown that year – Harold of Wessex, Harald Hardrada and William of Normandy. And there were three battles – Fulford, Stamford Bridge and finally Hastings.
There were also three potential queens, but who even knows their names? It is time that changed and my Queens of the Conquest trilogy seeks to bring these women back into the heart of the striking stories of that great year.
So who were they?
Edyth:
As the early bells of 1066 tolled out the death of King Edward (later termed The Confessor), Harold of Wessex was newly married to a great English lady – Edyth, sister of Edwin, Earl of Mercia and of Morcar, Earl of Northumbria. Her family held the north and Harold, a southern earl, needed this alliance to keep the country united against the inevitable invaders from foreign shores. Edyth was also a powerful woman in her own right, having reigned as Queen of Wales (the only woman ever to have done so) for nine years, despite still only being 25 in 1066.
In The Chosen Queen, I tell how her marriage to Harold, a man she had admired, even loved, from childhood, was tainted by her friendship with his handfast wife of 20 years and how she had to put personal choices aside to stand strong for her country.
Elizaveta:
Elizaveta of Kiev was almost twice the age of her English rival, Edyth, in 1066 and had been married to Harald Hardrada, the great viking King of Norway, for more than twenty years. It had not, however, been an entirely peaceable match. They'd first met in 1030 when Harald, aged only 15, had fled the defeat of his brother, King Olaf, by Cnut, Emperor of the North, and ended up in the service of Elizaveta's father, Grand Prince Yaroslav. For years Harald lived by his sword, for both Yaroslav and the Byzantine Empire, and all those years Elizaveta, his 'necklace goddess' in an extant poem by Harald himself, kept the keys to his caskets and, it would seem, to his heart. They finally sailed to take Norway together in 1045 but there Harald, battling to retain the loyalty of the ferocious northern jarls, had to take a second, handfast wife – Lady Tora – and it was then that Elizaveta's battles truly began.
In The Constant Queen I tell of how her fire and adventuring spirit kept Hardarda's passion, both for herself and for conquest, and how together they sought to win the throne of England – and very nearly succeeded.
Matilda:
Matilda of Flanders was brought up in the court of her father, the hugely influential and forward-thinking Duke Baldwin V. Highly educated, polished, and both culturally and politically aware, she was not, it seems, best pleased to be offered in marriage to William 'the Bastard'. He was Duke of Normandy, yes, but the son of a low-born concubine and far more a soldier than a courtier, having had to fight tooth and nail to cling on to his duchy since he'd acceded to it aged only seven. In William, however, Matilda quickly came to recognise a man as tenacious, daring and ambitious as herself and theirs was a match held in high regard across Europe. Yet Matilda had a romantic streak. Aged only 16 she had proposed to an English ambassador in Flanders and his frightened rebuffal had spiked her tender heart.
In The Conqueror's Queen I tell how she battled to find that same passion with William, a man of steel almost all the way to his core, and what standing as his wife, his consort, and mother of his children, cost her, even as she finally ascended the throne of England at his side.
Edyth, Elizaveta and Matilda are the forgotten queens of 1066 and I really hope that in my Queens of the Conquest trilogy readers enjoy uncovering their stories.