Angela Hart on what it really takes to be a foster carer
Foster carer and author Angela Hart shares her insights into what being a foster carer is really like.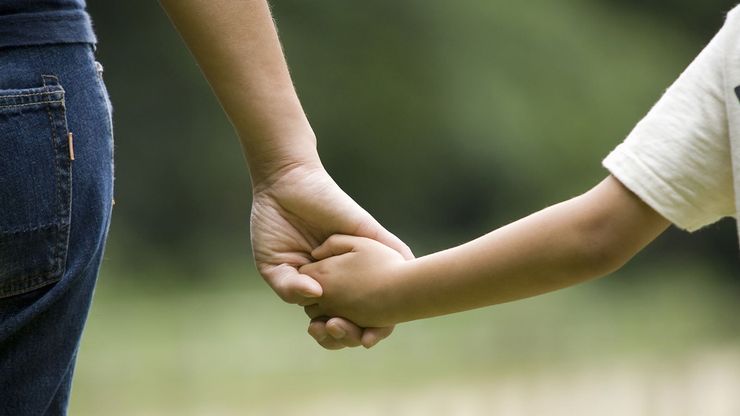 The Girl Who Wanted to Belong, Angela Hart's fifth book in her series of true stories about some of the children she has fostered, is out now. Here Angela discusses the myths versus the reality of foster caring, and gives some advice on how you can get started.
I've fostered more than fifty kids over the past 30 years. At first I thought looking after kids would be like taking care of the flowers in our florists: if I provided the right environment, nourished them well and treated them with love and respect, everything would be rosy. I laugh at my naivety now, because I didn't have a clue what I was letting myself in for.
I have absolutely no regrets; it is the most challenging and rewarding career I could have wished for, though having some of the myths exploded by an experienced foster carer before I began would have been very useful. Here's what I've learned.
Foster care myths vs reality
Myth 1: All you need is a big heart.
Reality: The vast majority of kids in care have suffered some kind of trauma, which could affect their behaviour. You need to undergo training in everything from substance abuse to psychological disorders. As well as being a stand-in parent, you have to perform the roles of therapist, teacher and mentor. You must be strong and prepared to set boundaries and stick to them. Respecting authority is also crucial, as Social Services is a hotbed of strict rules and regulations.
Myth 2: Anyone with a clean police check and a spare room can foster.
Reality: You have to go through the very thorough Form F assessment process. No stone is left unturned. For example, you are interviewed at length about your own childhood and all your relationships. Your home and any pets have to pass a string of safety checks, and once you start fostering your house will be used for meetings with social workers, who will tell you the date and time!
Myth 3: Everyone thinks you deserve a medal.
Reality: Make that everyone except the kids who live with you, as well as the strangers who view you as a terrible parent when the kids misbehave in public. There will also be a well-meaning stream of people who tell you they could not do your job, then proceed to give you parenting advice! Though some may find this irritating I welcome any advice, as sometimes you can't see the wood for the trees. The kids eventually thank you, though it always takes years for them to appreciate what you did for them.
Top tips for prospective foster carers
Tip 1: Use the Internet to find out if your Local Authority or an Independent Fostering Provider is looking for foster carers in your area. Most are, as there is a shortage.
Tip 2: Do your research. Read The A-Z of Therapeutic Parenting by Sarah Naish. I think it's essential reading for anyone caring for a child with behaviour issues. Visit thefosteringnetwork.org.uk. The Fostering Network is the UK's leading fostering charity and is the essential network for fostering, bringing together everyone who is involved in the lives of fostered children. They champion fostering and seek to create vital change so that foster care is the very best it can be. For other charities supporting foster carers visit tactcare.org.uk, actionforchildren.org.uk and barnardos.org.uk.
Tip 3: Don't go into fostering for the money. In return for a low income you will be on duty 24/7 with no sick pay, pension or guaranteed holiday. For me, the reward is the huge privilege of being able to say I have changed the lives of so many, for the better. Plus seeing the joy on a child's face the first time they go to the beach, for instance, is priceless.