A seasonal poem: 'Mrs Scrooge' by Carol Ann Duffy
In 2009, we published another of Carol Ann's seasonal poems, Mrs Scrooge, a modern Christmas tale, with illustrations by Posy Simmonds.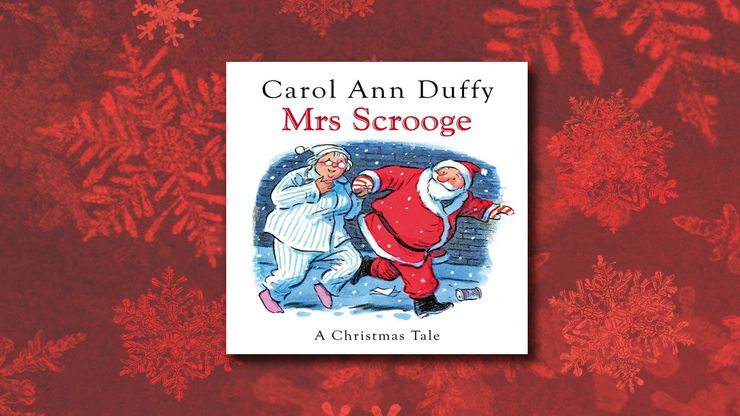 With her husband, Ebenezer, now 'doornail dead', the coldest Christmas Eve on record finds Mrs Scrooge outside the supermarket, protesting against consumerism and waste. Just as Ebenezer did, Mrs Scrooge keeps to her frugal ways…but with the current state of the world, perhaps Mrs Scrooge has the right idea.
That night, alone in her bed with Catchit the cat beside her, Mrs Scrooge is visited by the Ghosts of Christmas Past, Present, and Yet to Come. As each in succession takes her by the hand and sweeps through the scenes of her life, Mrs Scrooge learns not only what the 'Christmas Spirit' really means, but the nature of the real gifts we give and receive. 
            Scrooge doornail-dead, his widow, Mrs Scrooge, lived by herself
            in London Town. It was that time of year, the clocks long back,
            when shops were window-dressed with unsold tinsel, trinkets, toys,
            trivial pursuits, with sequinned dresses and designer suits,
            with chocolates, glacé fruits and marzipan, with Barbie,
            Action Man, with bubblebath and aftershave and showergel;
            the words Noel and Season's Greetings brightly mute
            in neon lights. The city bells had only just chimed three,
            but it was dusk already. It had not been light all day.
Head on over to the Guardian to read Mrs Scrooge in full and look at some of the lovely illustrations.