Ken Follett introduces the characters of The Evening and The Morning
Bestselling author Ken Follett introduces the characters of his historical epic The Evening and the Morning, which ends where The Pillars of the Earth begins and details the very beginnings of Kingsbridge.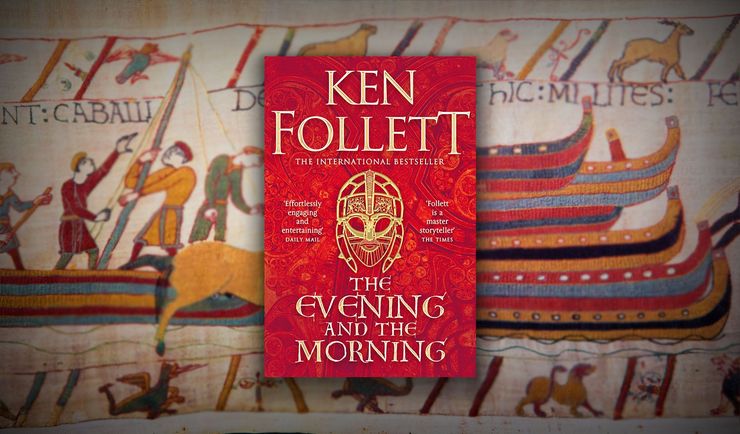 'We see a conflict between people who want England to be ruled by law, and people who prefer the old ways'
This new novel, set in the Dark Ages, is a prequel to The Pillars of the Earth. Here, Ken Follett introduces its main players, from beautiful Norman princess Ragna to archvillain Bishop Wynstan.
Ragna
'My favourite character is Ragna, a beautiful Norman princess. Like many of the women in my novels, she's smart, sexy and feisty. Against the will of her parents, she marries an Anglo Saxon chieftain. She loves him – he loves her. But when she gets to England and starts to live with him in his town, she discovers that things are not quite as she expected.'
Edgar
'Edgar is a talented young shipbuilder, and he falls hopelessly in love with Ragna. Hopelessly because she is already married, and princesses never marry shipbuilders. But Edgar is an unusual young man, and he doesn't forget about her. He continues to love her and doesn't fall in love with anybody else. Will they by some miracle ever be together?'
Aldred
'Aldred is a monk – a gay monk. But he believes it's wrong to be gay, so he turns all his energies into his great project, which is to build a centre of learning and scholarship in his abbey. He wants to have a school and a library and a scriptorium where books are copied out and illuminated. This is his life's work.'
Bishop Wynstan
'One of the nastiest villains I've ever created is Bishop Wynstan. He is mean, greedy, selfish and absolutely ruthless, and he will do anything to advance his family and his own personal power. You are going to hate him so much that you will long for him to meet a very unpleasant end. And I can tell you, you won't be disappointed.'
Discover the fate of these characters in Ken Follett's The Evening and the Morning.