Out There Screaming: exploring the power and purpose of Black horror
Hena J. Bryan on Jordan Peele, artivism and reclaiming narratives.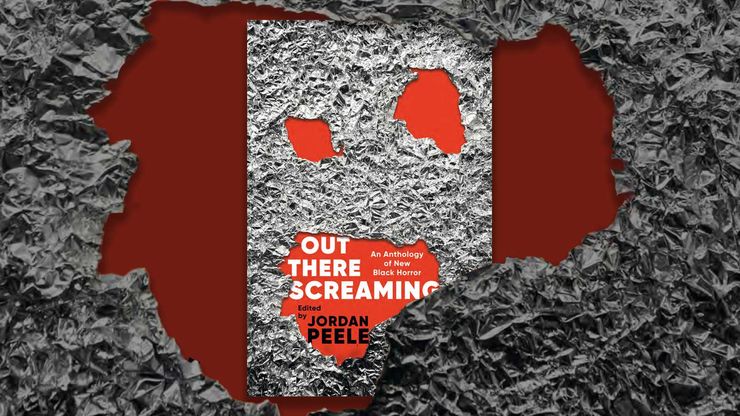 Out There Screaming is an anthology of brand new Black horror writing, curated by the visionary writer and director of Get Out, Us, and Nope, Jordan Peele. Here, Hena J. Bryan explores what drives Black creatives, like Peele, to embrace the genre.
'Fear is a universal thing. We all have things we are afraid of. What makes the difference in how the fear is expressed. What is the social environment, what is the cultural environment? For Black people in this country, every day is a horror. You could die going to get a pack of gum.'

Linda D. Addison
Black horror has emerged as a genre that allows viewers and readers to vicariously explore the nature of evil, both in others and ourselves, in a way that goes beyond entertainment. Gaining increasing attention and appreciation in recent years, Black horror gives more than just chills: it empowers, provides a platform for reclaiming narratives, and offers a unique perspective on the African diaspora. At the forefront of this movement is Jordan Peele, a visionary filmmaker and comedian who burst onto the horror scene with his 2017 debut, Get Out, a film exploring racism and cultural appropriation, as a young Black man visits his white girlfriend's family. Peele's ability to blend horror with social commentary and satire quickly made him a luminary, with Us, released in 2019, the revival of The Twilight Zone in 2020 and then Nope in 2022, solidifying his position as a pioneer. But what drives Black creators like Jordan Peele to embrace horror? What inspires them to use it as a vehicle for artivism – the combination of art and activism – and an exploration of Black heroism and resilience? What makes it, as Peele himself said when discussing the creative direction for Nope, a medium "to represent black joy, black adventure, black aspirations, black excellence, and human nature overcoming its obstacles?"
Throughout history, Black people have endured systemic marginalisation as well as centuries of trauma and oppression – from the transatlantic slave trade to segregation, racism, and ongoing social and economic disparities – and such experiences have naturally shaped a rich storytelling tradition within the Black community, where tales of horror have been used to confront, cope with, and overcome these shared traumas. Whilst Black horror has roots in early African folklore and oral traditions, the genre as we know it today has been the result of the evolution of many works. 
In documented literature, W.E.B. Du Bois' 1920 science fiction short story The Comet, exemplifies early Black heroism and resilience, reflecting themes explored in Black horror today. In the decades since its publication, Black creators such as Toni Morrison, in her renowned novel Beloved, and Octavia Butler's science fiction works have explored the enduring consequences of slavery, and offered a means to confront and grapple with its historical ramifications. Jordan Peele's Get Out and Us harness the horror genre to tackle racism, identity, and oppression, with narratives that encourage both contemplation and empowerment. And in the novel Lovecraft Country by Matt Ruff – adapted for TV by Misha Green – the Black characters deal with cosmic terrors while dealing with the racism of the era – and rather than becoming victims of either, are the heroes who dismantle both supernatural and real-world oppressors.
'Black horror has become a space where the traditional tropes of victimhood and helplessness often attributed to Black characters in horror, such as early death, lack of agency, stereotypical comedic roles and tokenism, are subverted.'
Black horror has become a space where the traditional tropes of victimhood and helplessness often attributed to Black characters in horror, such as early death, lack of agency, stereotypical comedic roles and tokenism, are subverted. The characters, often Black, are not merely sacrificial lambs in the narrative; they become the heroes who face down the monstrous forces. This subversion of stereotypes empowers Black audiences and confronts the historical depiction of Black individuals as expendable.
The landscape of Black horror continues to expand and innovate, with contemporary Black creators finding new ways to use it to explore complex themes related to race, identity, and oppression. And although Jordan Peele is at the centre of this reinvention, he is not monopolising the genre, but is calling for other Black creators to participate in telling their truth through the guise of horror. 
Out There Screaming, a new, chilling anthology curated by Jordan Peele, offers a platform for emerging Black horror voices and serves to diversify and amplify underrepresented narratives within the genre, promoting inclusivity and fresh perspectives. Featuring the likes of Erin E. Adams, Violet Allen, Lesley Nneka Arimah and others, Out There Screaming is a medley of stories that confront fears, both internal and external, with determination and resourcefulness, offering further refreshing contrast to the tired clichés of horror. The anthology delves into pressing social issues, the stories functioning as allegories that provide readers with a safe yet chilling vantage point to explore topics such as racial profiling, police brutality, cultural appropriation, and the erasure of Black history. As Jordan Peele emphasised when discussing Get Out, Black horror tells truths from a perspective often absent in mainstream cinema. Out There Screaming follows suit by promoting unique perspectives and authenticity that have long been missing from the realm of commercial horror writing, and the anthology demonstrates the power of Black creators to shape a genre that is both chilling and profoundly insightful.
Black creators harness Black horror to shed light on the strength, resilience, and artistry within their communities, where the genre has become a powerful tool for self-expression and storytelling, shedding light on the multifaceted aspects of Black people and their experiences. Out There Screaming serves as a powerful example of the genre's capacity to entertain, educate, empower, and reclaim narratives. Jordan Peele's role in curating this anthology signals the enduring presence of Black horror, poised to both terrify and enlighten, compelling audiences to wrestle with the multifaceted and captivating aspects of Black life across various media.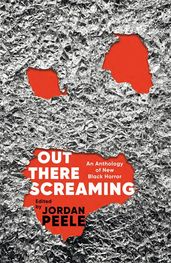 You may also be interested in. . .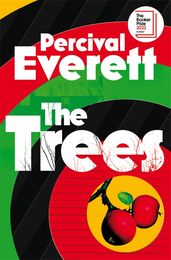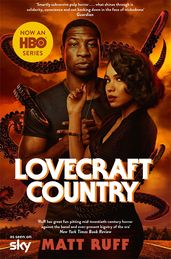 Special guest JP joins Book Break to tell us his favourite Black-authored horror books to read this spooky season.