Picador acquires two new novels from Kiran Millwood Hargrave
Picador are thrilled to announce the acquisition of two new novels from bestselling author of The Mercies and The Dance Tree, Kiran Millwood Hargrave.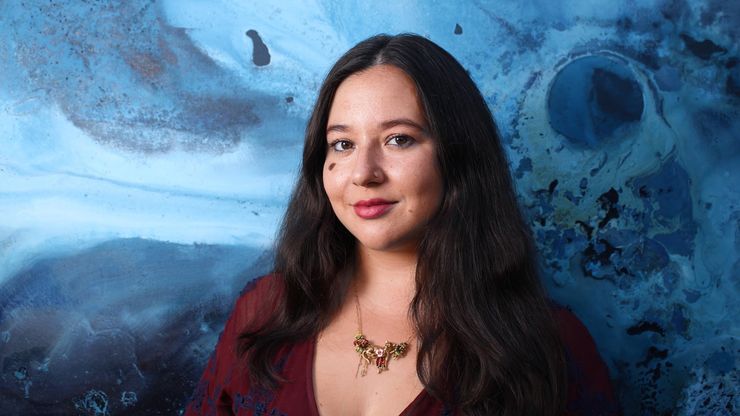 Sophie Jonathan, Editorial Director, has acquired two new novels –The White Room and The Spite Fence – by bestselling author Kiran Millwood Hargrave. 
Set in 1872, The White Room tells the story of Della Shaw who has fled her old life as the wife of a cruel civil servant of the British Raj, and fallen upon the charity of her maiden aunt. Her new residence in Scotland is as far removed from the sprawling compound in Delhi as can be – and she arrives in the bitterest winter. Ensconced in her freezing croft, Della is haunted by all she has seen, and some of what she has done, and soon her nightmares begin to seep into her waking hours. As the light fades from the shortening days, Della discovers she has not left the worst of the horrors behind her. When snowfall makes a 'white room' of her tiny house, Della encounters what has followed her across oceans, through seasons, and now demands to be answered. For readers of The Loney, Signs for Lost Children, Melmoth, and Dark Matter, The White Room is a traditional ghost story with fiercely contemporary significance. A tale of colonialism and its deep rips, of trauma and broken love, it asks how you can keep your mind in a world run mad.
The Spite Fence is the story of a family. In the late 1700s, Richard and Patience Skelton, newly monied by the slave mills of young America, and determined to make their mark, arrive in the frozen and forested lands of Nova Scotia. Hacking a home from the encroaching woodland, they waste no time exploiting their new surrounds, becoming ruthless and effective producers of maple. Tracking the family over the next three hundred years, The Spite Fence moves from the sea crossing of a thousand souls from England to Canada and the displacement of a million more, through the rise and fall of fortunes, to a squalid house of a faded dynasty, squatting amid developer's cranes as the final tree of their fortune is uprooted. In the style of The Overstory, and Homegoing, The Spite Fence seeks to act as a testimony of a place over time, a lived history with all its scandals, love stories, family myths, and betrayals.
Sophie Jonathan said:
'With the publication of The Dance Tree only a few weeks away, I am absolutely thrilled that we have a deal for two more novels with Kiran. She is an enormously talented writer, and publishing her is a pure privilege. When Kiran and I spoke about what she wanted to write next I was thrilled by both of these novels: they demonstrate such sharpness of insight and such excitement at what writing can offer us. Kiran is an author who is going from strength to strength, and with The White Room and The Spite Fence, I can't wait to see her readership grow even more.'
Kiran Millwood Hargrave said:
'All I want from my career is to write the books I want to write, no matter the genre or form, and have a publisher trust in where we are going. I've found this at Picador, and in Sophie Jonathan I have an editor who challenges and allows me to follow my nose wherever the ideas lead. I couldn't be more excited to grow as a writer and build upon the foundation we've started to lay together.'
Literary Agent to Kiran, Hellie Ogden, said:
'I'm so delighted that the supremely talented Kiran and the supremely brilliant Sophie, with the wider Picador team, will continue to work together publishing exceptional books.'
Kiran Millwood Hargrave is an award-winning poet, playwright, and novelist. The Mercies was her first novel for adults, and became an instant Sunday Times bestseller. It won a Betty Trask Award, was longlisted for the Jhalak Prize and was named amongst the NYT 100 Most Notable Books of 2020. Her second novel for adults, The Dance Tree, will be published in May 2022. Her bestselling works for children include The Girl of Ink & Stars and Julia and the Shark (with husband, artist Tom de Freston) and have won or been short- and long-listed for numerous awards including the Waterstones Children's Book Prize, the British Book Awards Children's Book of the Year, the Costa Children's Book Award, the Blue Peter Best Story Award and, twice, the CILIP Carnegie Medal.