Picador acquires The Murderer's Dilemma by The Secret Barrister writing as S. J. Fleet
The gripping legal thriller will be published in September 2025.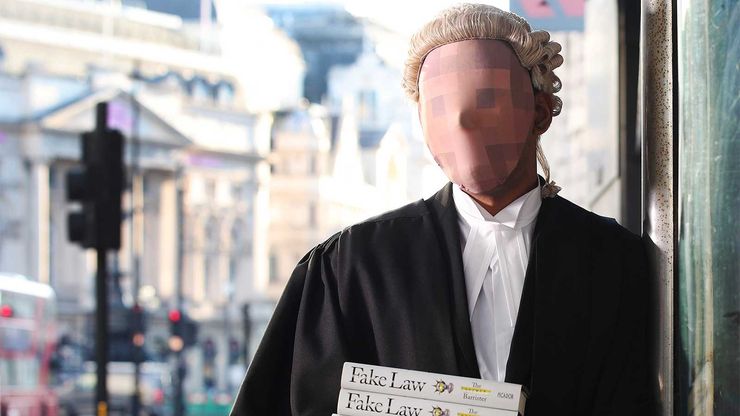 The Secret Barrister, the bestselling and prizewinning anonymous author of three works of non-fiction for Picador – The Secret Barrister, Fake Law and Nothing But the Truth – is to write a fiction series that breathes new life into the courtroom drama genre. 
The Murderer's Dilemma opens in the early hours of New Year's Day when police find the mutilated body of a seventy-four-year-old man lying in the street, a large knife sticking out of his chest. Three teenagers, caked in blood, are arrested and charged with his murder. The Prosecution argue that this was a random joint attack; three feral youths acting out an internet urban legend called 'The Murder Game'. Each defendant denies murder. Each is pointing the finger at the other two. Each, aided by their barrister, has their own tale to tell.
The Murderer's Dilemma is the forensically detailed, richly layered and character-driven portrait of a trial. As unreliable witnesses take the stand and cross-examinations cause stories to crumble, a compelling drama unfolds. What about the evidence that's excluded and the witnesses who don't make it to trial? Will the jury's verdict reflect what the reader knows – or believes – to be true? And will the law as we know it serve its purpose?
'"Excited" doesn't begin to capture how the entire Picador team feels about this new direction for SB. Over the years we have published them with pride and enthusiasm, and a lot of creative energy, and have found a huge audience for their witty insights into the legal world and the nitty gritty of the law. We could not have anticipated what a wildly brilliant novelist SB would be. The Murderer's Dilemma is an extraordinarily twisty novel of great heart, wit and urgency. It marks the beginning of a fantastic career in fiction. '

Andrea Henry, Picador editorial director
'I am thrilled to be joining hands once again with the incredible team at Picador, and have been overwhelmed by the passion and enthusiasm for The Murderer's Dilemma. My mild terror at crossing the bridge into fiction is assuaged by the knowledge that I could not be in safer editorial hands, and I cannot wait to share this story with the world.'

The Secret Barrister