Sunjeev Sahota's life in books
Sunjeev Sahota was named as one of Granta's Best Young British Novelists in 2013.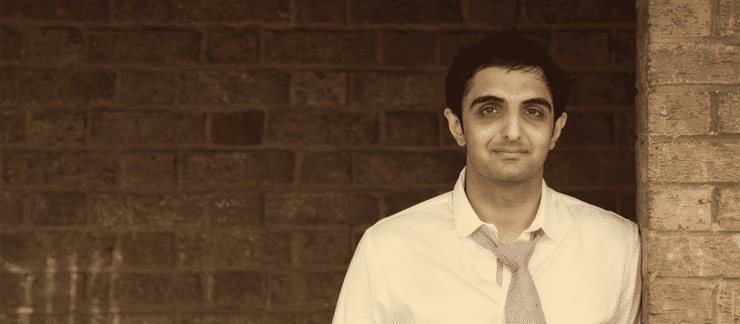 Sunjeev Sahota's first novel, Ours Are the Streets, was published by Picador in 2011. His second, The Year of the Runaways, was shortlisted for the 2015 Man Booker Prize and described as 'The Grapes of Wrath for the 21st century' by the Washington Post.
Here, Sunjeev shares his life in books.
A Fine Balance, Rohinton Mistry
This is a long novel about four characters who come together in 'a city by the sea', and reading it was my first experience of being completely absorbed by a book. I remember turning the last fifty pages or so while sitting at the back of a midnight coach from London to the north of England, and having to concentrate hard in the dim motorway light. I still think about Ishvar, Om, Dina and Maneck.
Ek Chadar Maili Si, Rajinder Singh Bedi
This is a short village-set novel about Rano, a strong Punjabi woman who's forced to marry her much younger brother-in-law – someone she'd only ever looked upon as a son – following the murder of her husband. The book never gives in to simple-mindedness – as we do in life, its characters are allowed to feel many different things at the same time, and perhaps because of this I think it's a book that has a great deal of dignity.
The Dark, John McGahern
The book centres on the relationship between Mahoney Junior and his violent father, and it's another book that understands the complexity and, sometimes, the seeming irrationality of individual behaviour: I wish I could talk to Mr McGahern about some of Mahoney Junior's decisions at the end.
A House for Mr Biswas, V S Naipaul
It's a story of thwarted ambitions, of a man fighting to break free and leave his mark on the world. I think it's one of the funniest novels I've read, and Mohun Biswas a great tragicomic character.
I love reading the old Russians, and I think I've read a good chunk of the most famous ones – Tolstoy, Dostoyevsky, Gogol, Turgenev, Chekhov, Pushkin – but it all started sometime around 2001 with an Everyman edition of Anna Karenina.