The rise of the realistic woman in literature
Leah Cowan describes the move towards writing real women, complete with complicated lives and narratives that might not necessarily lead in the direction readers expect.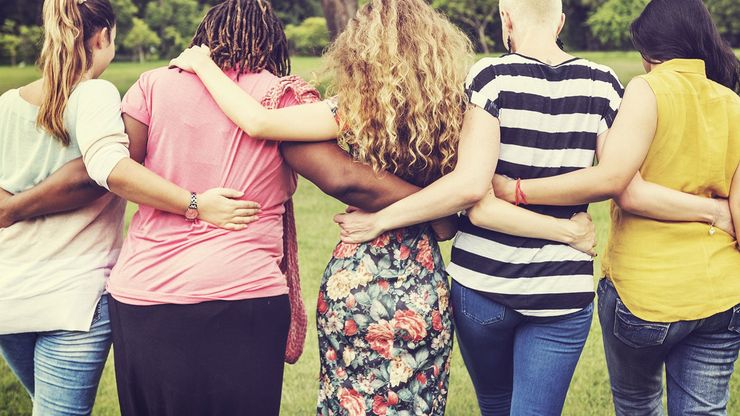 Women are increasingly writing their own stories, and shaping the narrative around their struggles against patriarchy and other obstacles. Leah Cowan outlines this literary movement, and gives us her top picks of novels with real female protagonists, from conflicted artist Edie in Luster to the twelve Black British women who feature in Girl, Woman, Other.
Narratives led by three-dimensional women are, thankfully, not a new invention. In Zora Neale Hurston's 1937 novel Their Eyes Were Watching God, the protagonist Janie Crawford laments that her husband Jody has become controlling and dominating. We are told that Janie 'stood there until something fell off the shelf inside her. . . . It was her image of Jody tumbled down and shattered. But looking at it she saw that it never was the flesh and blood figure of her dreams. Just something she had grabbed up to drape her dreams over.' 
It's a sobering moment in the novel; we learn that Janie's husband is a blank sheet onto which she has been projecting her expectations. However, as readers, we revel in Janie's ability to dust herself off and try again. The novel strides defiantly towards Janie's relative freedom acquired in the final scenes; a liberation (of sorts) from social pressures to be a wife, but also from the tropes and stereotypes placed on black women in literature more widely. Their Eyes Were Watching God is just one of many examples of flawed and complex women existing in literature for centuries, if you know where to look. 
Of course, where women are able to author their own narratives, there is more scope to draw out the complexity of any one experience of womanhood. In the 15th-century Book of Margery Kempe, considered the first autobiography in the English language, Margery oscillates chaotically between utmost piety and burning temptation, while crying a lot and proclaiming her love for God. Where women's stories are authored by men (so, throughout most of history), our narratives are 'complicated' in that they present a cautionary tale for readers. 
Well-known 19th-century literary protagonists such as Anna Karenina's eponymous heroine and Madame Bovary's Emma Bovary are patent examples of this. These wealthy white women seem to 'have it all,' but in reality they are yoked by patriarchy, forced to 'marry up' and accept business arrangement marriages which unfold as lives of tedium with banal or odious husbands. 
Fast forward to the present day, and 21st-century protagonists face a somewhat wider portfolio of issues, as stories written by women themselves receive more public consumption than they did two centuries ago. Yet the issues women face continue to encompass the familiar intersecting sites of oppression along lines of class, race, gender identity and more, all tied up with the familiar bow of white supremacist heteropatriarchy. 
The good news: where stories that centre 'realistic' women who have for centuries been pushed to the margins and footnotes of literature including women of colour and trans women are being celebrated, it is done unapologetically, with vibrant aplomb. What's more, our stories are hitting the mainstream, no longer seen as niche narratives but marketed as wide-appeal novels. In 2019, Candice Carty-Williams published her multiple award-winning Queenie, whose relatable protagonist is more than the usual pastiche of quick quips and sassy take-downs, skin so thick all insults and setbacks bounce off her. Queenie is determined yet vulnerable, she makes chaotically bad decisions, but is reflective and able to reinvent herself.
In the same year, Bernadine Evaristo won the Booker Prize for Girl, Woman, Other, a kaleidoscopic chronicle of the interconnected lives of black British women across time and space, and Torrey Peters' Detransition, Baby, a nuanced and whip-smart exploration of gender, love, family-making and more, is published this year. These novels centre the lives and stories of women with all their flaws and peccadillos. Our narratives are given space to breathe, not white-washed or pruned to fit the mainstream 'demand'' but following the maxim laid out by Toni Morrison: 'I'm gonna stay out here on the margin, and let the center look for me.' The result of this is stories that sing and soar.
Books with realistic women protagonists to savour: