We've acquired a new dark, dystopian trilogy - expect rebellion, betrayal and magic!
We couldn't be happier to share the news about this new deal - and you can see the official press release below.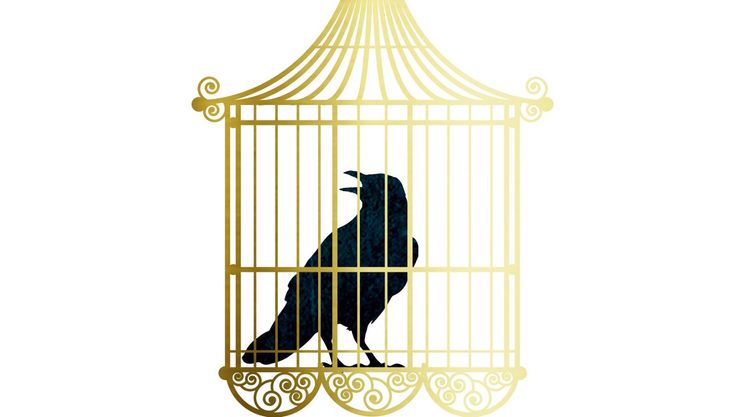 From the moment I heard the agent pitch this book to me over the phone, my book-radar told me this was something very special. And you must *always* listen to the book-radar! The book went right to the top of my tottering to-read pile – and fulfilled my every expectation. It's an absolute stunner of a novel. I can see echoes and influences of all kinds of other favourite and top-notch titles within in it too. It can be hard in a busy publishing house to light the fires of your own enthusiasm in others. But certainly not this time. I'm delighted to say that my inbox has been flooded with joyful feedback about the book.
As a commissioning editor I receive countless manuscripts to consider, but I knew this was publishing gold. When you get that extra-special book feeling, you have to act fast to acquire it. I knew I wasn't the only editor in the bidding for the trilogy too, so tense times while I waited for author and agent to consider my offer. But it was totally worth it! So over to our press release, which follows, and I can't wait for readers to discover Vic James' huge talent for themselves. 
Official press release
Pan Macmillan is delighted to announce the acquisition of Slavedays [Editor's note: the book is now re-titled Gilded Cage and release has been amended accordingly] and sequels, by debut novelist Vic James. Senior Commissioning editor Bella Pagan bought UK and Commonwealth rights at auction for a six-figure sum, from Robert Kirby at United Agents.
Gilded Cage is an absolute firecracker of a novel. With its charismatic characters, evocative British setting and a stand-out conceptual twist, Vic James has come up with a truly winning formula. Her Orwellian page-turner will appeal to readers of all ages – from fans of Samantha Shannon's The Bone Season to devotees of the Game of Thrones series, with its compulsive personal and dynastic power struggles.  
The trilogy is set in a modern Britain, where everyone must endure ten years of slavery in service to a magically gifted aristocracy. Here, a teenage boy dreams of rebellion. His older sister yearns for love and knowledge. And – as political machinations clash with family intrigues – a dangerous young aristocrat will remake the world with his dark gifts.
Vic James said: 'Who wouldn't dream of joining the Publisher of the Year? I loved Bella's vision and ambition for the Gilded Cage trilogy, and can't wait to get working with the talented team at Pan Macmillan.'  
Pagan commented: 'I absolutely adored Gilded Cage – WHAT a read! Vic James truly knows how to catch and hold a reader. I knew I just had to publish this, or how else could I get the next fabulous instalment ahead of anyone else.'
Vic James is a current affairs TV director who loves stories in all their forms. She has twice judged the Guardian's Not The Booker Prize, has produced investigations for Channel 4 News, and is a huge Wattpad success story. The first draft of Slavedays [Editor's note: as it was originally know] was read more than a quarter of a million times in a year, on the Wattpad forum. And the book won the 'Talk of the Town' prize for most talked about Fantasy in Wattpad's Watty Awards, in January 2015. Pan Macmillan will be publishing Gilded Cage from spring 2017, with the two sequels to follow.