Beloved author Gary Paulsen has died aged 82
Gary Paulsen, award-winning and critically acclaimed author, passes away.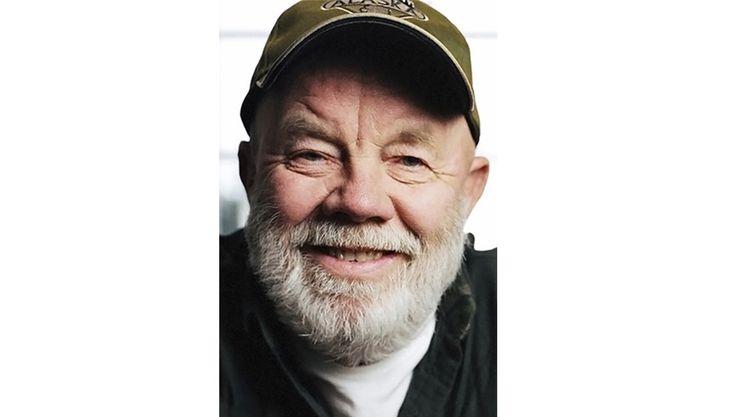 'The most, MOST important thing is to read. Read all the time; read when they tell you not to read, what  they tell you not to read, read with a flashlight under the covers, read on the bus, standing on a corner,  waiting for a friend, in the dentist's waiting room. Read every minute you can. READ LIKE A WOLF EATS.  Read.' — Gary Paulsen 
Beloved author Gary Paulsen died suddenly on Wednesday, October 13, 2021, at the age of 82. The three-time Newbery Honor-winning author was beloved by the children's literature community and by generations of readers and fans. His award-winning and critically acclaimed books include Hatchet, Brian's Winter, The River, Brian's Return, Brian's Hunt, Dogsong, The Winter Room, and most recently his memoir, Gone to the Woods: Surviving a Lost Childhood (published in the UK as Gone to the Woods: A True Story of Growing Up in the Wild). His final novel, Northwind, will be published in the US in January 2022 by Farrar Straus Giroux Books for Young Readers and in the UK in July 2022 by Macmillan Children's Books.
Belinda Ioni Rasmussen, MD Macmillan Children's Books, says: 
'All of us at Macmillan Children's Books are shocked to hear this sudden news of the death of Gary Paulsen. We are proud to be his UK publisher for over thirty years and his classic Newbery Honor-winning novel Hatchet has in particular been widely loved, recommended and shared by children, families, teachers since it was first published in the UK in 1989. Our thoughts are with his family at this time.'
Born May 17, 1939, in Minnesota, Gary Paulsen was one of America's most popular writers for young people. Although he was never a dedicated student, Paulsen developed a passion for reading at an early age. After a librarian gave him a book to read – along with his own library card – he was hooked. He began spending hours alone in the basement of his apartment building, reading one book after another. 
Paulsen acquired a taste for adventure, running away from home at the age of 14 and travelling with a carnival. A  youthful summer of rigorous chores on a farm; jobs as an engineer, construction worker, ranch hand, truck driver, and sailor; and two rounds of the Iditarod, the 1,180-mile Alaskan dogsled race, provided ample material from which he created his powerful stories. 
Paulsen's realization that he would become a writer came when he was working as a satellite technician for an aerospace firm in California. One night he walked off the job, never to return. He spent the next year in Hollywood as a magazine proofreader, working on his own writing every night. Then he left California and drove to northern Minnesota, where he rented a cabin on a lake; by the end of the winter, he had completed his first novel. 
Living in the remote Minnesota woods, Paulsen eventually turned to the sport of dog racing and entered the Iditarod. In 1985, after running the Iditarod for the second time, he was forced to give up his dogs after an injury drove him off the trails. 'I started to focus on writing with the same energies and efforts that I was using with dogs. So we're talking eighteen-, nineteen-, twenty-hour days completely committed to work. Totally, viciously, obsessively committed to work, the way I'd run dogs . . . I still work that way, completely, all the time. I just work. . . . The end result is there are a lot  of books out there.'
It was Paulsen's overwhelming belief in young people that drove him to write. His desire to tap deeply into the human spirit and encourage readers to observe and care about the world around them brought him both enormous popularity with young people and critical acclaim from the children's book community. He often told children to 'read like a wolf eats.' 
A master storyteller, Paulsen wrote more than 200 books and some 200 articles and short stories for children and adults. Three of his novels – Hatchet, Dogsong, and The Winter Room – were Newbery Honor Books. In 1997, he received the ALA Margaret A. Edwards Award for his contribution to young adult literature. His books have sold more than 35 million copies. 
Gary is survived by his wife and son. His legacy will live on in the words of his books and through the generations of readers who have enjoyed them.