Discover how to help your child's speech development at storytime
In this extract from Small Talk, speech and language therapist Nicola Lathey and author Tracey Blake explain how reading to your child helps their speech and language development.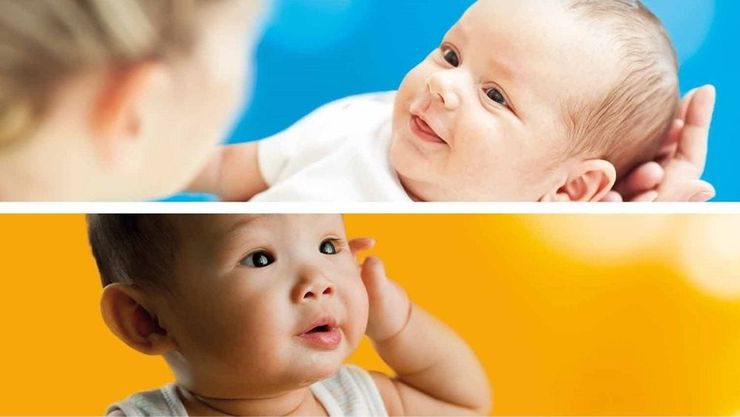 A bedtime story should be additional to your ten minutes of Small Talk Time a day and should be one from a very early age – from birth, in fact. I find that many of the parents I meet at my clinic try to read to their babies every word of a book when, actually, for young babies, it's best to simply point out one or two single words that relate to the pictures on the page. As you 'tune in' to the level of your child's language and thought, you will be able to modify your storytelling accordingly – first reading out one line from each page, then the whole story.
Don't forget to point out parts of the images your child might be interested in that may not always relate to the text – a picture of a dog or tractor, perhaps. Use your baby's finger to point to these things as it encourages the child to look at the same thing you are looking at.
Seek out books with a catchphrase repeated on every page – for example, the That's Not My . . . series of books by Fiona Watt and Rachel Wells or, for older children, We're Going on a Bear Hunt by Michael Rosen and Helen Oxenbury. Or if you have a favourite book that doesn't have a repetitive line in it, simply add one yourself. I love the book Where's Spot? by Eric Hill and tell my parents to say, 'Where's Spot?' each time they turn the page, even though, amazingly, it's not in the text. The goal is that your child should know the catchphrase so well that you can pause as you turn the page, and they will say the punch line for you, learning new words and grammar as they go.
Lastly, photo albums can work just as well as storybooks. Initially, simply name the people in the pictures, then add more detail. For example, first you might say 'mummy', then this might become 'mummy swimming' and finally 'mummy swimming in the sea on holiday last summer'.