11 questions with Kristin Hannah
We sat down with bestselling author Kristin Hannah to discuss inspiration, ambition and writing friendship and family.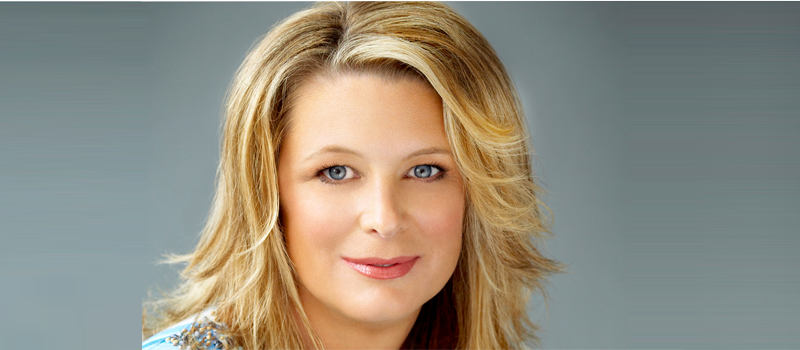 Kristin Hannah is a New York Times bestselling author. She is a former lawyer turned writer and is the mother of one son. She and her husband live in the Pacific Northwest near Seattle, and Hawaii. Here, we sat down to find out a little more about her road to publication and what inspires her most.
Can you tell us how you became a published author?
My first career was as a lawyer, but during my first pregnancy I had to have bed rest for five months. It was during that time that I began reading – every book in the house! I remembered a novel that I began writing with my mother before she died. I dusted off the manuscript and began writing. I set myself a deadline of five years to get published.
Friendship and family are at the heart of your books, what draws you to writing about relationships?
I'm drawn to writing about the relationships that form the heart of women's lives: motherhood, parenthood, friendships. These relationships define who we are and enrich our lives.
Are there any characters in your books that you are most fond of?
An author isn't supposed to have a favourite character, I have loved writing all of my characters but there are a few that I'm particularly fond of – Izzy from On Mystic Lake, Alice from Magic Hour and, most recently, Isabelle from The Nightingale. Isabelle gets to be the hero, and that's what really drew me to her character.
Your novels often include emotional, heart-wrenching scenes – are these difficult to write?
Sometimes I find the emotional scenes difficult to read back but for the most part the books have been planned out and these scenes are the reason why I have written the book in the first place. I aim to write emotional moments which are true-to-life, without being over the top.
Several of your novels have historic settings – do you see yourself writing more historical fiction in the future?
Absolutely. I often write about women experiencing the worst year of their lives, whatever that might be. I'm fascinated by women's history, by ordinary women who have survived extraordinary circumstances.
How did you research your historical novels Winter Garden and The Nightingale?
A lot more research is required when writing historical fiction. Both books took 4-5 months of solid research. I like to put myself into the mindset of a foreign time and place. The Nightingale was daunting to write because it covered so many years and so many moments that people still remember. I wanted to write an accurate and deeply real account of the time. My research included going to France for a month as well as reading numerous accounts of the period. During my research, I realised how much of our understanding of World War Two is written from a male perspective. I decided to make two stories the focus of the novel, so that I could cover two very different female perspectives.
Can you tell us a little bit about The Nightingale? What was this story based on?
Isabelle's story is based on Andre De Jongh, a young Belgium woman who joined the resistance and created an escape route for Allied soldiers through the Pyrenees. Vianne's story was based on the many women who hid Jewish children in their homes, to great personal risk. Emotional risks are at the heart of The Nightingale.
Is there a particular place where you like to write?
I have an office but I never use it! I prefer to write in bed, on the sofa – anywhere but at a desk! I have a lovely beach chair outside our home and I'd say that half of my research and writing is done in this chair. I write my stories long hand and then my secretary types this up, I then do the edits.
You've written more than twenty novels, how do you decide what to write next?
The worst part of being a writer is coming up with the next idea. An idea has to seize imagination and leave no room for walking away. Writing a novel, from concept to publication, can easily be eighteen months of time, so you are searching for an idea that you want to stick with for that length of time. When I'm looking for a new idea my aim is to write something I haven't written before.
Which authors have inspired you?
I love to read compelling, beautifully written, emotional stories. Anne Rice and Pat Conroy are amongst the authors who have inspired me.
Do you have any advice for aspiring authors?
Keep writing, don't give up! Take classes, make friends with other authors and look at your work critically. Above all else, don't stop writing!