Who is Pa Salt? The countdown to the final novel in Lucinda Riley's Seven Sisters series begins
Readers get their first look at the cover of Atlas: The Story of Pa Salt, designed by Pan Macmillan's Art and Design Director James Annal, today.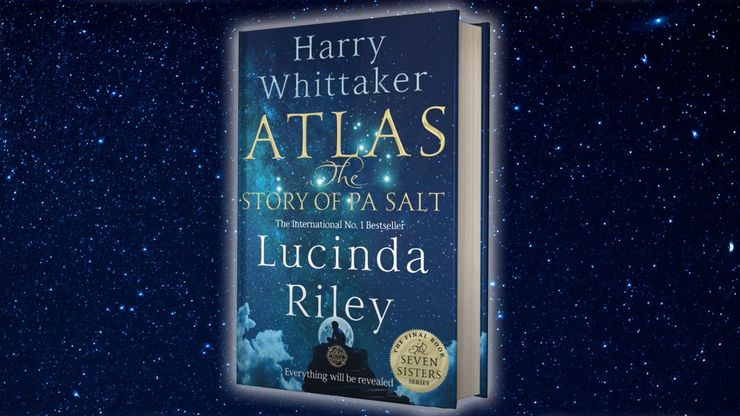 The final novel in the Seven Sisters series, Atlas: The Story of Pa Salt, opens in Paris in 1928, and reveals how the sisters came to be adopted by their beloved, mysterious father, drawing the epic series to a stunning, unforgettable conclusion.
Pan Macmillan has sold more than 5.5 million of Riley's books around the world. The last book in the series, The Missing Sister, has sold nearly 500,000 copies and was a number one bestseller in hardback and paperback in the UK, Australia, New Zealand and South Africa.
Following Lucinda's death in 2021, Atlas: The Story of Pa Salt is a work of collaboration with her son Harry Whittaker. Together they had previously co-written the Guardian Angels series for children, published by Macmillan Children's Books. Atlas: The Story of Pa Salt will be published on 11 May 2023.
'I must tell you that the novel itself is epic. It spans a lifetime of love and loss, crossing borders and oceans. Perhaps Lucinda's greatest achievement is that no one has correctly identified the secret driving force behind the series – and there have been thousands of theories. Atlas will reward those who have loved the novels since the beginning, but there is a new story to tell, too (although it's always been there, hidden quietly amongst the first 4,500 pages). Perhaps all I'm doing is removing the smokescreen. . . Working on Atlas: The Story of Pa Salt has been the challenge and privilege of a lifetime. It is Lucinda Riley's parting gift, and I am so excited to deliver it. On 11 May 2023, the whole world will know just who Pa Salt is and why he adopted the sisters.'

Harry Whittaker
'For Harry to finish off this hugely successful series – and to do it so brilliantly with this spectacular final book – must be one of the greatest writing achievements in contemporary publishing. My hat goes off to him.'

Stephen Riley
'We at Pan are incredibly excited to be publishing Atlas: The Story of Pa Salt. Together, Lucinda and Harry have crafted the perfect ending to the multi-million copy selling Seven Sisters series and we are inviting readers across the world to join us on the journey to the final episode. Everything will be revealed on 11 May 2023, globally, in a spectacular way!'

Lucy Hale, Pan Publisher

Want to catch up with the series? Take a look at our guide to Lucinda Riley's The Seven Sisters books in order.