Pan Macmillan to publish actor, writer and national treasure Adrian Edmondson's first autobiography
Berserker! will be published in September 2023 in hardback, ebook and audiobook.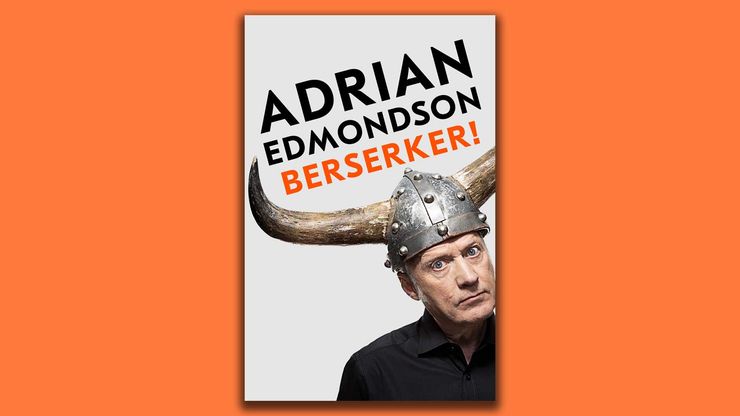 Berserker! is Ade Edmondson's story, told for the very first time.
Full of wisdom, nostalgia and uniquely observed humour, Ade turns his attentions to his curious (possibly Scandinavian?) family heritage, repressed boarding school upbringing and how the comedy of these formative years set the tone for his career. Onto the 1980-1990s alternative comedy scene, Ade reflects on the glorious feeling of belonging in the early days of working in Soho at The Comic Strip and his partnership with Rik Mayall which created cult classics such as The Young Ones and Bottom. Interwoven with star-studded anecdotes and set to a soundtrack of pop hits which transport the reader through time, it's a memoir like no other.
'It feels presumptuous expecting you to read about me, but I hope it's about more than just me, I hope it helps you remember things about you – most of us have lived through the same era. I hope it makes you laugh occasionally, I hope you enjoy the diversions into history, cooking and pop music, because it's basically everything I know about being a human being born in Britain in the mid-twentieth century.'

Adrian Edmondson
'It is one of the greatest pleasures of my career to work with Ade Edmondson. There are few people who are as versatile, funny and admired as Ade – and we are honoured that he has entrusted us with the hugely enjoyable (and no doubt enviable) task of publishing Berserker! It's been a real ride to sit alongside Ade as he recounts stories from his childhood, family life and career-defining work. And it won't surprise anyone when I say it's full of wisdom, warmth and humour, but that doesn't mean there aren't surprises along the way and it's anything but run of the mill. . . Truly, it looks set to be one of the most unforgettable books of the year.'

Sara Cywinski, publishing director at Pan Macmillan