The best documentaries according to Louis Theroux
Much-loved, award-winning documentary maker Louis Theroux discusses five of his favourite documentaries.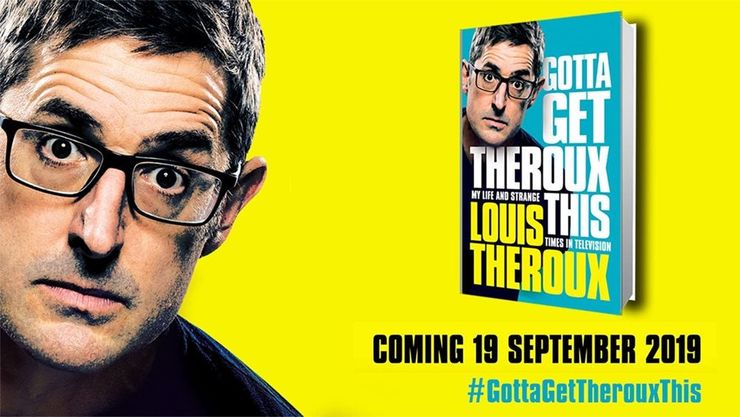 Acclaimed for his award-winning style and beloved for asking the uncomfortable questions we're all thinking from the distant comfort of our sofas – Louis Theroux is (arguably) everyone's favourite documentary maker. But who does he herald as the best in the business? Here, he takes us through his favourite documentaries.
But for those who need even more Louis, in his new book, Gotta Get Theroux This, he delivers a funny and heartfelt account of his life and weird times in TV, from the surreal to the serendipitous, first breaks to fascists. Taking us on a joyous journey from his anxiety-prone childhood to the television work which has seen him immerse himself in the weird worlds of white supremacists, paranoid US militias and secretive pro-wrestlers. Gotta Get Theroux This is Louis Theroux at his candid best.
The Thin Blue Line, directed by Errol Morris
This 1988 documentary is the story of Randall Dale Adams, a man convicted for a murder he didn't commit and sentenced to death for the crime. Following the film's release, his case was reviewed and Adams was released from prison.
Dear Zachary, directed by Kurt Kuenne
Following the murder of his friend Andrew Bagby, Kurt Kuenne decided to interview his friends, family and acquaintances to create a cinematic scrapbook for Andrew's son. At first intended to be a private film to remember Andrew by, Dear Zachary is a heartbreaking account of a terrible miscarriage of justice.
Exit Through the Gift Shop, directed by Banksy
Exit Through the Gift Shop is a documentary about street art directed by artist Banksy and narrated by actor Rhys Ifans. The film follows street artist Thierry Guetta, a French immigrant living in LA, as he is introduced to other street artists including Shepard Fairey and Banksy and eventually becomes famous in his own right.
The Act of Killing, directed by Joshua Oppenheimer
The Act of Killing is a documentary about two men who participated in the Indonesian mass killings of 1965-66. It was nominated for Best Documentary Feature at the 86th Academy Awards and won the Best Documentary Award at the 67th BAFTA Awards. The film focuses on the killings and the two men's feeling about them, asking the men to dramatise re-enactments of the killings in the style of their favourite films.
The Jinx, directed by Andrew Jarecki
The Jinx investigates a series of murders linked to New York real estate heir Robert Durst. Durst was suspected of the 1982 murder of his wife Kathie and the 2000 murder of writer Susan Berman, and admitted to the murder of his neighbour Morris Black but was acquitted at trial after claiming self-defence. Durst contacted Jarecki to propose working on this documentary of his life.
In this video, Louis discusses one of his career highlights,  his documentary My Scientology Movie.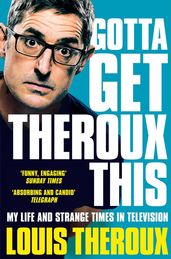 Listen to an extract from the audiobook of Gotta Get Theroux This, read by Louis himself: