'We sat next to each other 300 days a year for fifteen years': Rob Burrow and Kevin Sinfield
Friends since they were teenagers, the two inspirational rugby league stars celebrate kindness, empathy and the joy of friendship in new book With You Every Step.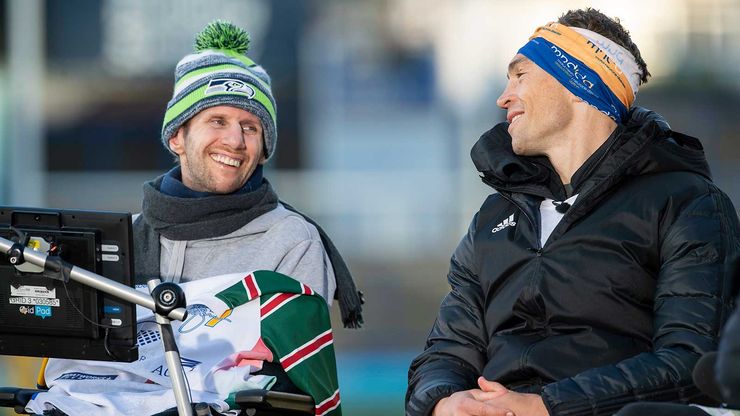 Rob Burrow became a sporting star against the odds, developing into one of the greatest rugby league players of all time and playing for his beloved Leeds Rhinos for seventeen years. In 2017, Rob ended his celebrated career on a high with an astonishing eight Grand Final wins under his belt, but just two years later he was diagnosed with motor neurone disease and given just two years to live. Since then, Rob has gone on to beat the odds once again, but this time off the pitch. What's more, he's become a beacon of hope, inspiring many with his trademark positivity in the face of immense adversity.
Kevin Sinfield is one of the most successful players in Super League history, playing his entire career at Leeds Rhinos, where he and Rob became close friends. He is now the defence coach for the England national rugby union team and a prominent fundraiser for charities associated with motor neurone disease. Kevin has run seven marathons in seven days, 101 miles in 24 hours, and seven ultramarathons in seven days, raising millions of pounds. 
Here, Kevin discusses the two men's friendship, celebrated in their new book, With You Every Step, and we revisit our 2022 interview with Rob on how his approach to illness – using positive thinking and living by his own research – has helped him and his family face the future with extraordinary optimism.
Q&A with Kevin Sinfield
Both you and Rob spent your entire professional careers at Leeds Rhinos, and your son now also plays for them. What makes the club, and the city, so special?
The people make the club and the city special. Both Rob and I aren't from Leeds, but they have always supported us through good and tough times on and off the field. I have said for some time that 'Oldham is my town and Leeds is my city'. The people of Leeds are honest, hard working and straight talking. They have a special humour but always look after their own. Thankfully they have treated us that way.
Can you tell us about when you first met Rob?
We first met at a Rhinos squad session. Every player who had signed professionally trained one night a month together. I was fourteen and Rob was twelve. . . He was so quiet and shy, but so talented and quick.
What's made you such great friends?
The time we have spent together in a dressing room and on the field. We sat next to one another for fifteen years, 300 days a year. He is funny and loyal. We shared some really challenging moments in our careers – the core of that team did – and that gave us all a special bond.
You've raised a lot of money for charities associated with MND through some very demanding running challenges. How do you prepare for these and what keeps you going through them?
I just want to help – and to show Rob how much we care. It has grown into something much bigger now, and we want to provide hope for the MND community. They are the best of us. Rob will always be at the heart of it.
The prep is tough. We can all find excuses not to do something and we can all criticise from afar but if you genuinely wish to help, then you can. It doesn't matter how big or small, acts of kindness make people's lives better. 
Your friendship with Rob is clearly heartfelt, supportive and full of kindness, and this comes across beautifully in the book. It still feels quite rare for men to express and celebrate their friendships in this way. Do you think we need more examples of this kind of male friendship?
Yes I think we do. . .There are some wonderful people and stories out there. Wherever there is difficulty or adversity, there is always a friendship that can help and provide support. Rob is a special man, an inspirational friend and he has helped me in so many different ways. More ways than he will ever imagine. I feel very fortunate to have a friend like Rob.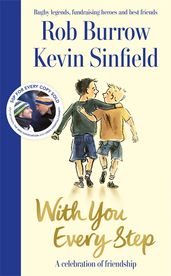 Rob Burrow: 'I was told to not give in, to forget your life expectancy and do your own research'
As a boy, you were told that you were too small to play rugby, but throughout your remarkable career, did you ever find that your size was actually an advantage on the rugby pitch? Did you feel you had to adapt the way you played the sport as a result of your size, and if so, how?
I was wondering how I could cope with being small but it was my size which would be my greatest adversary. I quickly learnt that I had to do it my way and differently to others. I knew that to be the strongest pound for pound, I would need to be the quickest in the team.
What kept you at Leeds Rhinos for seventeen years?
I think what kept me at Rhinos was first and foremost that I loved the club. I know they say life begins at the end of your comfort zone, but I had no need to move from within my comfort zone. Believe me I did resent Mac at times but this was my club - why should I move because he did not rate me?
Your positivity even in the face of immense hardship has inspired awe in millions of people, to what do you credit your positive outlook?
I am not sure how much I have been positive. I suppose you don't know how you'll react to life-changing news until it happens.
I don't know how I became so positive and smiling all the time. I definitely think it is something I have dealt with in my life previously. I have a wonderful family who can't do enough for me, especially my wife and kids. My mum still pampers when I go up and my dad is the most positive person I have met. I use positive imagery a lot, like walking my girls down the aisle. I often see me and Lindsey going to the villa for 90 days when she retires from her job. The brain is really powerful and I believe I can get to that stage.
Is there a particular match, or moment, from your career that stands out as your greatest highlight?
Definitely the try in the 2011 final. If I could take that day and relive it, I would do. I think the moment when I scored the try was the perfect memory of me being me. Being 'big' was irrelevant, and that moment was one for all the small ones and for people who were told they could not do it or that they were not big enough.
You mention Doddie Weir as a huge inspiration in your book, in what ways do you think he has shaped you?
I think he fundamentally changed my perception of, and mentally toward the disease entirely. I was told to not give in, to forget your life expectancy and do your own research. The doctors tell you the script, but Doddie gave me the best advice: 'If you don't move it, you lose it .'
What advice would you give others who are facing immensely difficult times in their lives?
I would advise anyone dealing with tough times to live in the moment. You should be in your happy place as often as you can. Whether that is being with your family, friends or kids. I live my life through my kids, I just love seeing them use their imagination and enjoying their youth.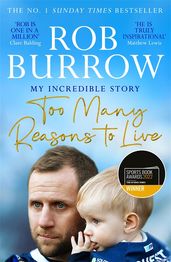 Rob Burrow and Kevin Sinfield image credit: SWPix