The celebrated botanist, writer and photographer Roger Phillips MBE, has died, aged 89
Pan Macmillan has issued the following statement on the death of their beloved author, Roger Phillips.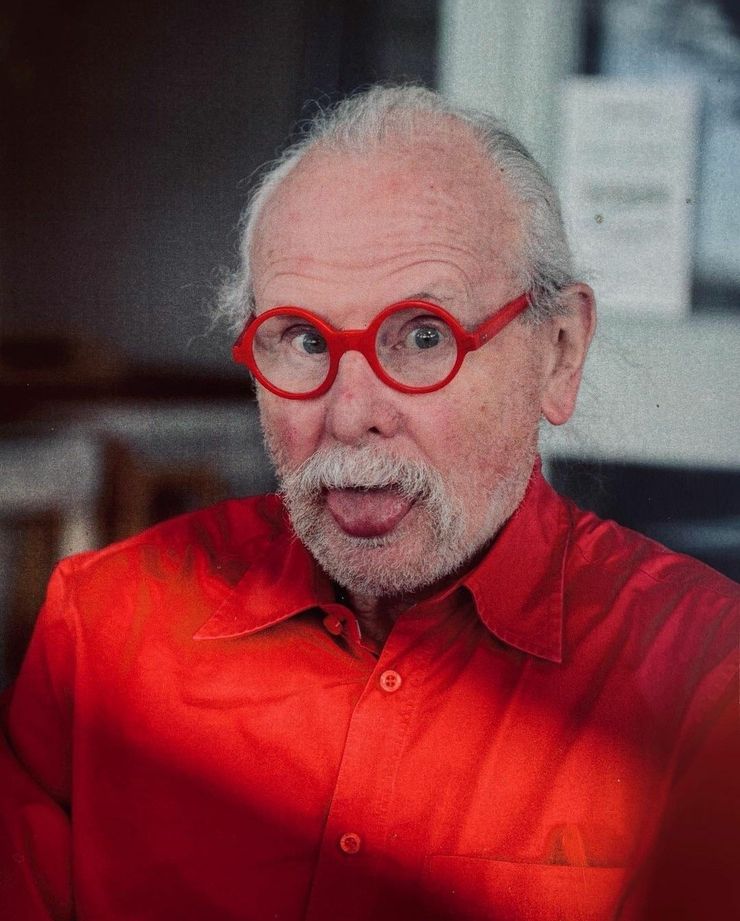 Roger is widely recognised as one of the world's foremost experts on roses, foraging and mushrooms, and has written over 30 books on plants using his trademark photographic style. He was one of a kind with distinctive red glasses, infectious enthusiasm, a keen curiosity and an inimitable sense of style. An award-winning photographer with a career spanning more than forty years, he pioneered the use of colour studio photography for natural history subjects; his style of using white backgrounds for subjects was incredibly effective when aiding identification and was much copied. After Chelsea School of Art and a successful career in advertising, he used his visual training to produce more than 30 books, many of which were published with Pan Macmillan. 
In 1975 Roger began his life's major work of photographing and publishing pictures of British wild plants and mushrooms as well as garden plants. He set out to develop an encyclopaedic collection of books to show the difference between plants as diverse as mosses, roses and annuals. His first book, Wild Flowers of Britain (1977), was a huge success, selling 400,000 copies in the first year. The idea for the book came from taking his young son on expeditions to the country, where they struggled to identify the plants they saw using books available at the time. Roger set out to remedy this with a book for people like himself, the general reader who didn't have knowledge of botany. His numerous additional volumes (often produced with his co-author, botanist Martyn Rix) have sold over six million copies worldwide. Roger wrote and presented two major six-part TV series on gardening (BBC & Channel 4), and he received an MBE for his work on London's garden squares.
Pan Macmillan reissued Vegetables, co-authored by Martyn Rix, in September of this year and he was working on revised editions of his classics Wild Flowers of Britain and Trees in Britain, to be published in 2022.
Jeremy Trevathan, MD of Pan Macmillan's adult publishing division, said: 'Roger has been a much loved and prolific author of Pan Macmillan's for over forty years. Many of us here share treasured memories of working with him over the decades and our enduring memories of him will be of his youthful exuberance, sparkle and passion for his subject.'
Matthew Cole, Roger's editor at Pan Macmillan, said: 'It has been such an immense privilege working with Roger; his creativity, knowledge about the natural world and attitude to life were truly inspiring. He will be greatly missed by me and by all his many friends here at Pan Macmillan.'
Barbara Levy, Roger's agent, said: 'Roger was a pioneer in his field. With his ebullient personality he was a life-enhancing and inspiring client to represent. He will be much missed.'