Who is John Fury?
Everything you need to know about John Fury, father of Tyson and Tommy, and star of Netflix's At Home with the Furys.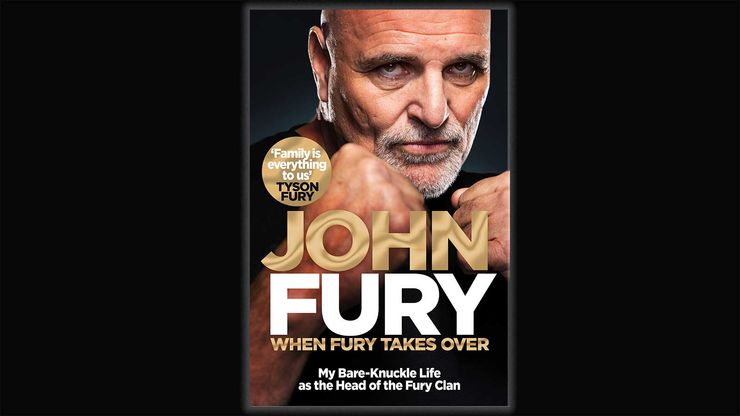 Who is John Fury, the man behind the Gypsy King heavyweight boxing champion, Tyson? As we await the release of When Fury Takes Over, the story of John's life as the head of the Fury family, here's all you need to know about the man described by Tyson Fury as 'our clan leader'.
'In life you only have your family, family is everything to us, and John Fury is our clan leader, the man among men.'

Tyson Fury
Who is John Fury?
John Fury was born in 1965 and is a retired professional boxer and bare-knuckle fighter of Irish and British descent, known by his nickname Gypsy John. He is the father of Tyson Fury, the two-time heavyweight world champion, and Tommy Fury, also a professional boxer and reality television star.
Who is John Fury's wife?
John Fury has been married twice. First to Amber, mother of oldest sons John Boy, Tyson, Shane and Huey, and then to Chantal, mother of youngest sons Tommy and Roman.
What is John Fury's boxing record?
John Fury is well known in the boxing world, not only for his early guidance and mentorship in his son's careers, but also for his own professional boxing career that spanned eight years from 1987 – 1995. He had thirteen professional fights during this time, of which he won eight (including victories over the Welsh and Italian champions on points over ten rounds), drew one and lost four. In 1991 he was ranked third in the country and fourth in Europe.
Known for being outspoken, he's unafraid to speak his mind about the sport, as demonstrated in his new autobiography out in October this year. In When Fury Takes Over he argues that managers and fight promoters were unwilling to support him because he was a Gypsy, and this is why he had relatively few professional fights over the length of his career. 
When was John Fury in prison?
John Fury has been in prison three times: twice in his teens, and then again thirty years later. The first time he was in a Borstal (a system abolished in 1982 and replaced by youth custody centres), from which he escaped. His second stint was three years later when he did his owed Borstal time at HM Prison Glen Parva. Finally, in his mid-forties he served four years of an eleven-year sentence, commuted for good behaviour, initially at Strangeways and then at an open prison. This final conviction was for wounding with intent to cause grievous bodily harm, after he gouged out a man's eye during a fight at a car auction.
There's only one place to get all the answers in John's own words: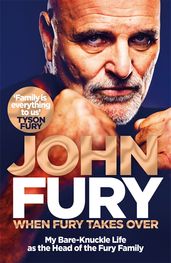 'This is going to be the real story of my life – traveller stories, fighting stories, family stories. It hasn't always been easy but I'm proud of all I've built along the way and, lucky for you, I'm not afraid to tell it like it is.'

John Fury