The best books on the Russian Revolution
On the hundredth anniversary of the revolutions of 1917, we've collected together the very best history books on Revolutionary Russia.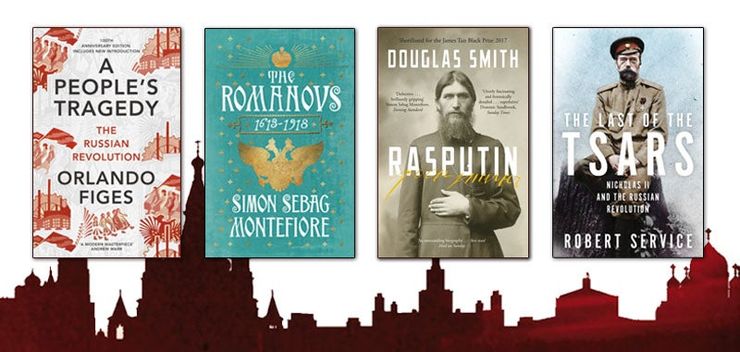 2017 marks the 100th anniversary of the Russian Revolution, which transformed the country from an imperial monarchy into a Communist state.
In 1917 two revolutions swept through Russia. The first, known as the February Revolution, came about in March (Russia was still on the Julian calendar, only switching to the Gregorian calendar after the revolution) when civil unrest, coupled with food shortages, erupted into open revolt, forcing the abdication of Nicholas II, the last Russian Tzar.
Just months later, the newly installed provisional government was overthrown by the more radical Bolshevik Party, leftist revolutionaries led by Vladimir Lenin, in a second coup known as the Bolshevik Revolution, the October Revolution or 'Red October'.
The Russian Revolution, which was one of the most radical turning points in Russia's 1,300-year history and eventually led to the formation of the Union of Soviet Socialist Republics (USSR) in 1922, is considered to be one of the most significant events of the twentieth century.
Here's our pick of the very best books on Revolutionary Russia.