An interview with Robert McCrum
We asked bestselling author Robert McCrum about what makes him tick, on and off the page.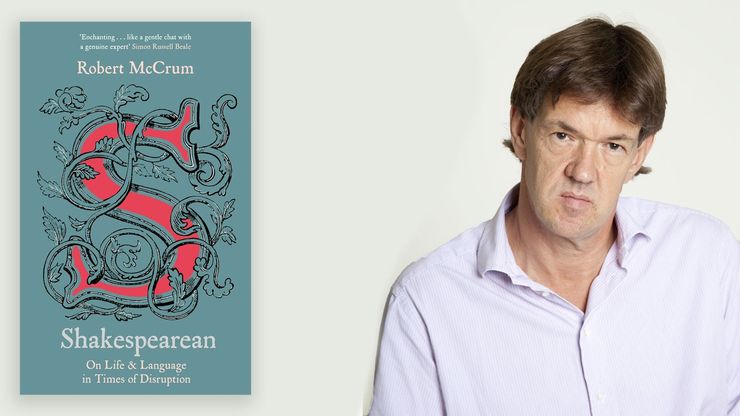 Robert McCrum was forty-two when he suffered a massive stroke which left one side of his body totally paralysed, his speech drastically impaired, and his sense of himself radically altered. What followed was a prolonged period of recovery, full of heartache and frustration, as he gradually regained sensation, movement and self-esteem and as his family pulled together in the extraordinary effort necessary to make him well again.  In his memoir My Year Off, he gives an invaluable insight into the reality of life after stroke, the moments of hope, the anger and despair. When Robert first began his recovery, he discovered that the only words that made sense to him were snatches of Shakespeare. Now, Robert has written Shakespearean, a richly drawn portrait of an extraordinary artist. Through a thrilling narrative, Robert seeks to understand Shakespeare in his historical context, while also examining the nature of creativity itself.  My Year Off was published as a Picador Classic in 2015, and we asked Robert about what makes him tick, on and off the page. His love of Shakespeare was clear in his answers. 
What was the last thing you wrote in your notebook?
A quotation from Montaigne.
Where in the world do you find yourself returning to and why?
Cambridge, East Anglia: most of my family lives there.
Tell us your favourite poem.
'Fear no more the heat of the sun' – Shakespeare.
What are you currently obsessed with?
My health.
What are you going to read next?
Station Eleven by Emily St John Mandel.
Which writing do you find yourself returning to and why?
The works of William Shakespeare. He is the mirror whose reflections give his readers most wisdom and consolation and whose ear for the music of an English sentence has the most perfect pitch.
What happens to us when we die?
We return to air and dust.
Send us a picture of yourself at the time My Year Off was published. Tell us what that year was like.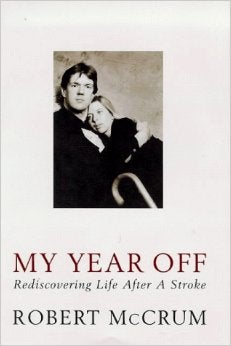 This is me on the cover of the 1998 hardback edition of My Year Off. The year in which it came out was one of the happiest of my life. My first daughter Alice was a year old, and her sister, Isobel was on the way.
Which other author would you most like to have for dinner and why?
Samuel Taylor Coleridge or Oscar Wilde: the first was one of the most brilliant talkers ever, the second was a supreme conversationalist. Both loved to eat and drink.
What's your favourite fairytale or children's book?
The Gruffalo by Julia Donaldson. I was one of its very first reviewers.
Tell us about the best blog or Twitter account.
You must be joking!
Print or ebook?
This will eventually be seen to be a more or less meaningless distinction. Print for aesthetic gratification; ebook for convenience.
What's your favourite film?
Manhattan by Woody Allen.
And your favourite music or music genre?
The works of Mozart.
What's your strongest childhood memory?
The sound of rooks in the beech trees overlooking our garden in Cambridge.
Tell us the first thing you do in the morning.
Wake up.
And the last thing you do at night.
Go to sleep.
Favourite book?
I don't really have a favourite, but I often return to Emma by Jane Austen to be reminded what makes the best fiction.
What was the last book that made you cry?
The final pages of the Adventures of Huckleberry Finn by Mark Twain. I don't, generally, cry when I read.
One book you wish you had written.
I'm not envious in this way. Pass.
Three things you would want on a desert island.
Shakespeare, The King James Bible and Byron's collected letters.
What continues to inspire you?
The English language in print.
Tell us something most people don't know.
The young Aldous Huxley, author of Brave New World, taught Eric Blair (George Orwell), author of Nineteen-Eighty-Four, at Eton College.
What was your greatest piece of luck?
Being asked to join Faber & Faber as editorial director in 1978 at the age of 25.
What advice would you give your 15 or 20 year old self?
Slow down and wait, or Don't get married until you are 35.
What's the most unusual job you've had?
For six months in 1971 I worked at Windsor Safari Park (as it was then) with a multi-coloured parrot named Jimbo. He could only say two things: "God Save the Queen" and "Bugger off".
If your collection of books was ravaged by a fire and you could save only one, what would it be, and why?
My very rare edition of Alice in Wonderland, signed by Lewis Carroll. It's a priceless copy of a book I love.