A guide to the Before the Coffee Gets Cold series
As the new instalment of the internationally bestselling book series Before the Coffee Gets Cold hits the shelves, here's everything you need to know about Toshikazu Kawaguchi's time travelling books, from the order to read them in, to what the latest instalment is about.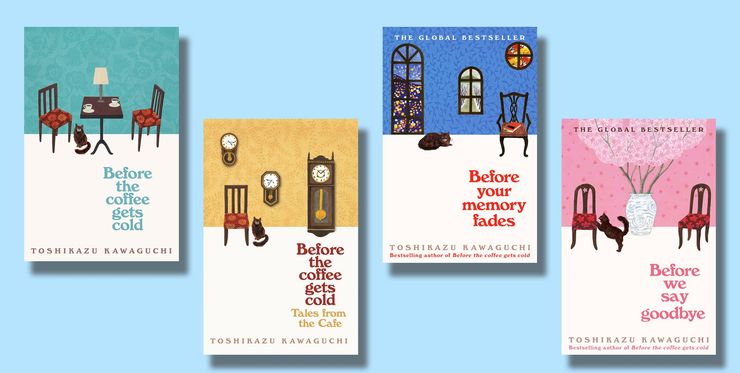 Selling over one million copies worldwide, Before the Coffee Gets Cold was originally an award-winning play written by Toshikazu Kawaguchi, adapted into a series of best-selling, internationally translated novels. Time travel is at the heart of this series, set in a peculiar bijou back-street Tokyo cafe, where a cup of coffee offers more than just a caffeine buzz, and the opportunity to go back in time is open to anyone who can follow the strange set of rules. After the first book's huge success, he went on to write three more in the series, with the latest, Before We Say Goodbye, released on the 14th of September. 
What are the Before the Coffee Gets Cold books about?
The idea behind the story is a beautifully simple premise; a gateway to time travel in an unassuming cafe. But there are as many curious and magical details to the time travel itself as there are characters to meet. The customers of cafe Funiculi Funicula may travel back in time, to any time they like, for any reason they may have. However, they must return before their cup of coffee is cold. And there are a few more caveats to keep in mind too; you can only time travel when sitting in a particular seat within the cafe, and you must not move from that seat when you do travel to the past. Oh, and whatever is said and done when you do go back, will never change the future.
Should you read the books in order?
Although we meet many new characters and hear their unique stories in each book, we get to know the cafe owners and their friends and family over the course of the series, with their own secrets and mysteries uncovered along the way. The premise and rules of Cafe Funiculi Funicula's time-travel are set out in the first book, and these rules play a huge role in why the characters time-travel and what happens when they do. Therefore, while the books can be read as standalone novels, they are best enjoyed in sequence. If you don't know where to start, the books are listed below. 
What's the latest book in the Before the Coffee Gets Cold series?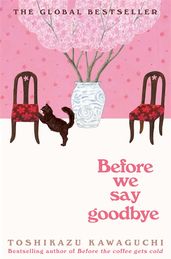 The Before the Coffee Gets Cold books in order: