Cathy Rentzenbrink's favourite Christmas reads
It's a wonderful treat to curl up next to the fire with a few Christmas books over the festive period. Here Cathy Rentzenbrink, author of Dear Reader, shares her favourite books to read at Christmas.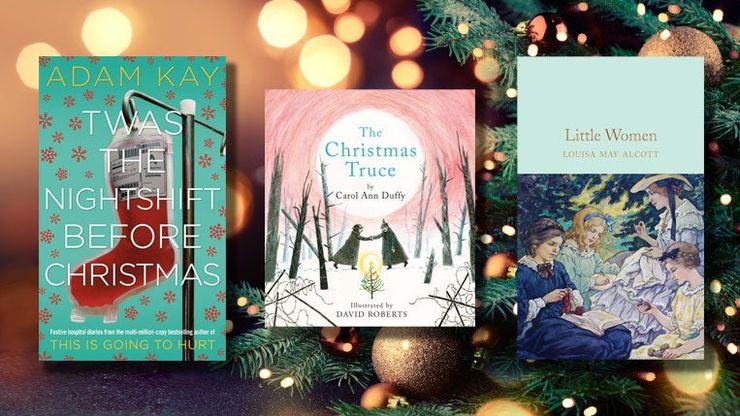 Over the festive season when it's cold and frosty outside, there's no better place to be than curled up beside the tree or next to the fireplace with a good book and a mug of something comforting. Here Cathy Rentzenbrink, author of Dear Reader, a moving, funny and joyous exploration of how books can change the course of your life, shares her favourite books to read at Christmas. These Christmas books are sure to get you in the festive mood, and also make wonderful gifts for book lovers. 
If you're in need of more gift inspiration for the book lovers in your life, don't miss our Christmas gift guide. 
In my many years of being a barmaid and then a bookseller, I didn't get much festive time to myself. Once, at Waterstones Oxford Street, I worked the late shift on the 24th, had the 25th off, and then was back in the saddle early on Boxing Day. My first customer was grumpy and wanted a refund. As I checked her receipt, I saw that it was me who had served her just before we shut on Christmas Eve. Neither of us had taken much of a break from retailing. Because my work involved noise and crowds and cheer – some of it forced – when I did have time off, I wanted to relax and restore with a book. 
Reading, my favourite thing to do at any time of the year, comes even more into its own at Christmas. I no longer work in hospitality or retail but still find it essential to turn off my phone, set an 'out of office,' and take some precious time to go inwards. My brain deserves a break from the clamour of modern life. Sometimes I set myself a reading project that involves new books, but more often I go back to old favourites. So here is my Christmas shelf for your pleasure and delectation, dear reader. There is a good range, and I'm amused at the notion of hopping from the wholesome Little Women to the scurrilous delights of Twas the Nightshift before Christmas and on to the spiritual invitation of Amazing Peace. That's what books do, ultimately: offer limitless scope for adventure and exploration.
And, as we approach what Maya Angelou calls 'the glad season,' may I gently suggest that a worthy and important festive good deed is to always be courteous and pleasant to anyone who is serving you anything. It will be much appreciated, I promise you.