'An unapologetic pulse of defiance': a guide to the works of the incomparable Jamaica Kincaid
Jamaica Kincaid's books are beloved for their candour, insight and honest exploration of familial relationships and colonial legacy. Here, Leah Cowan shares her guide to just some of Jamaica Kincaid's must-read works.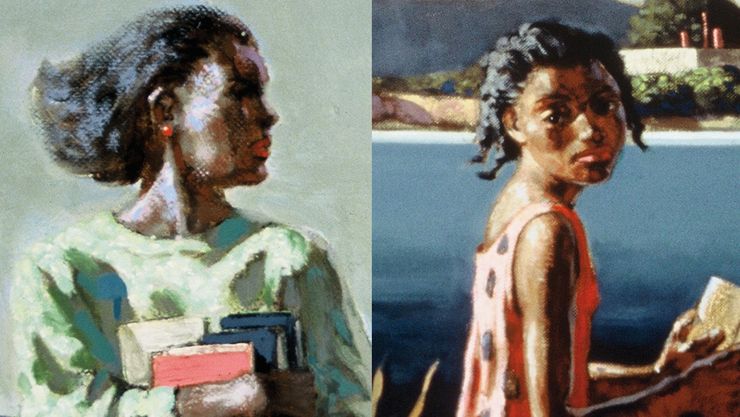 Whether ascending a Himalayan foothill in spite of a raging hangover, or recounting a young au pair's detachment from her mother back home, the writings of Jamaica Kincaid thrum with an unapologetic pulse of defiance. Her work is often lazily described as 'angry'; an adjective hastily assigned to black women who dabble in speaking their minds. More accurately, Kincaid's books are impassioned and darkly humourous; her succinct ruminations on the violence of colonisation and structural racism are deft and razor-sharp.
Jamaica Kincaid was born and raised in 1950s Antigua. Under the instruction of her mother, she moved to New York as a teenager to become an au pair. Kincaid studied photography and went on to win a scholarship, but returned to New York where she became a staff writer for The New Yorker. Her writings are potent; heavily weighted with analysis of power and its abuses. Award-winning author of How to Love a Jamaican, Alexia Arthurs, describes Kincaid's novels as "a lesson in Caribbean feminism – that navigation of doing and being and desiring without permission and in spite of hypermasculinity and misogyny"; as in Arthur's short stories, men figure in Kincaid's work as both disposable objects and looming threats.
Kincaid's keen eye both for details of external setting and characters' interior worlds means that even in her slimmer volumes, her protagonists are consistently believable and relatable. Kincaid's thematic choices are rich and turbulent: relationships between mothers and daughters, employers and workers, and colonisers and the colonised are fertile ground for literary exploration. Fertile ground itself is a common thread. Kincaid's joyful obsession with plants, gardening and the natural world invites us to decolonise our gaze; to place value not in what is definable and governable, but to indulge in the pleasure of nurturing and stewarding those things – be it friends, lovers, or window-box perennials – that we ultimately can never control.
A guide to Jamaica Kincaid's books