Jessie Burton's sequel to The Miniaturist to be published by Picador in 2022
Picador are thrilled to announce the publication of The House of Fortune in July 2022, the sequel to Jessie Burton's million copy bestselling The Miniaturist.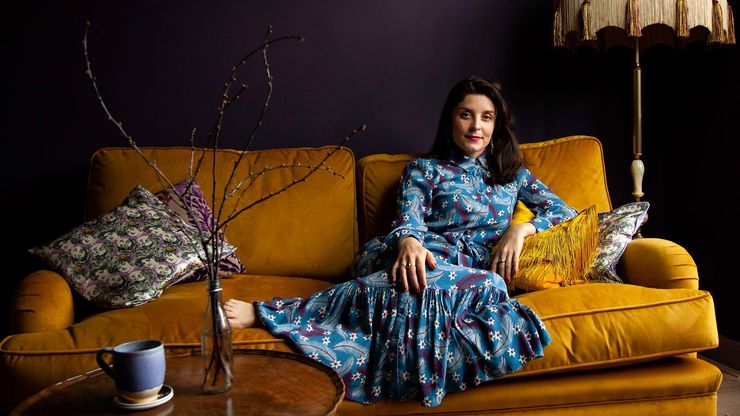 Out in July 2022, The House of Fortune is the sequel to Jessie Burton's million copy bestselling The Miniaturist, which was also made into a major BBC TV production. 
Set eighteen years after the events of The Miniaturist, The House of Fortune begins on Thea Brandt's eighteenth birthday, and she is ready to welcome adulthood with open arms. At home things are difficult – her father Otto and Aunt Nella argue endlessly, the Brandt family are selling their furniture in order to eat and on Thea's birthday, also the day that her mother Marin died, the secrets from the past threaten to overwhelm the present.
Nella is desperate to find Thea a husband who will guarantee her future, and when they receive an invitation to Amsterdam's most exclusive ball, she is overjoyed – perhaps this will set their fortunes straight. And indeed, the ball does set things spinning, but their fates are still unclear, and when Nella feels a strange prickling sensation on the back of her neck, she wonders if the miniaturist has returned...
Sophie Jonathan, Editorial Director at Picador, says: 'Stepping back into Jessie's Amsterdam with these beloved characters is the most wonderful experience and I can't wait for readers to be reunited with Nella and Otto and Cornelia, and to meet Thea - this young woman of extraordinary determination and spirit. The House of Fortune is utterly captivating and impossible to put down. It's been seven years since we last tried to untangle the mystery of the miniaturist, and I for one am thrilled she is back.'
Jessie Burton comments: 'If The Miniaturist changed my life, then The House of Fortune is the happy reckoning. When I was ready the characters were waiting, and it felt as if I had been writing for a future self who would want to continue when the time was right. Just like The Miniaturist, this new novel of Nella Brandt and her niece, Thea, comes from the heart, from a different pocket in my writer's understanding. Set eighteen years on in the life of the Brandt family, The House of Fortune is a novel about fate and loss, memory, second chances and renewal. 
I'm indebted to my editor, Sophie Jonathan, and my agent, Juliet Mushens, for their constant care and enthusiasm in helping me create this next stage of Nella's life. It's such an honour to write a novel about looking back whilst moving forward, just like my heroine does herself, and I cannot wait for readers to be reunited with her, in the house on the Heren canal.'
Image credit, photograph of Jessie Burton: Lara Downie.