What's in store in The House of Fortune? Jessie Burton answers the questions on everyone's mind
As The House of Fortune arrives, Jessie Burton shares what we can expect from the highly anticipated sequel to bestselling phenomenon The Miniaturist.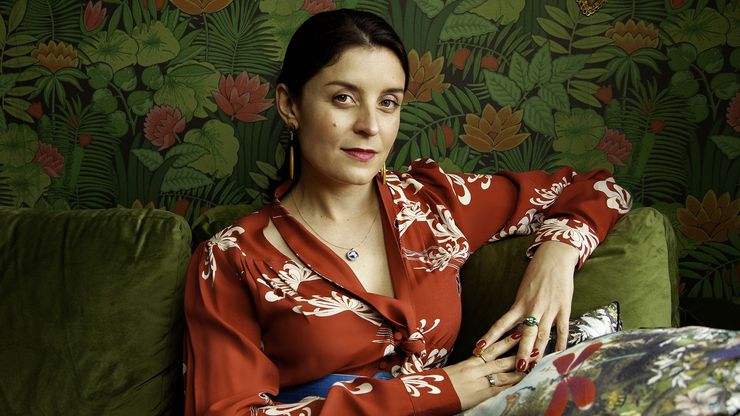 Ever since Jessie Burton's intoxicating novel The Miniaturist first hit the shelves in 2014, both Nella's story and the omniscient miniaturist have stayed with readers long after they turned the last page. Later, in 2017 the number one bestselling novel was adapted into a miniseries by the BBC starring Anna Taylor-Joy as Nella, which captivated viewers the world over.
It's no surprise then, that when The House of Fortune, long-awaited sequel to The Miniaturist, was announced the anticipation was palpable. 
Here, Jessie Burton shares how The House of Fortune came to be and answers some of our burning questions.
As early as 2016 I knew I wanted to write the next stage of Nella's story, continuing where I left off from the last scene in The Miniaturist, but I couldn't find my way. I was pushing myself, and Nella, too hard, too soon, and was not ready to engage with that world which had changed my life. Even so, the fantastical place of seventeenth-century Amsterdam, and the fate of Nella Brandt, often played on my mind. I focused on other stories I wanted to tell, but Nella was always there. I have come to believe that the world of the miniaturist – Nella's world – exists in a separate space in my writing mind, and I become a different writer when I tell her story. The house on the Herengracht, Nella's spirit – these things seem to access something purer from my childhood self. And so it proved: finally, when the time was right, it was quite simple to slip into the stream of her life, and the lives of those around her. It was like meeting old friends, like walking into a familiar room.
My challenge was to honour the events of The Miniaturist, whilst making something new.
In The House of Fortune, Nella is 37 years old, and whilst some things have stayed the same, much has changed. Everyone is older, though not all are necessarily wiser. There are still the same textures and culinary pleasures, and sorrow, secrets and possibility. The miniaturist still hovers. Life, for these characters, remains a mystery. But I think I have succeeded in bringing the tale on, although it was a long journey to do justice to Nella, and the next generation of the Brandt family: namely, Thea, her niece.
It is not lost on me that I wrote a book about houses, and confinement, and yearnings to escape, during the several lockdowns we have all had to endure. Writing this book, despite my familiarity with the characters that people it, has been a challenge. But I am glad I persevered. I hope that the novel in your hands proves as enjoyable to read, as it was for me to return to the world that gave me my writing career.


Which familiar characters will appear in The House of Fortune?
Nella has returned, and with her Cornelia and Otto. There are also a few new characters, principally Otto's daughter and Nella's niece, Thea, and a botanist called Caspar Witsen.


Nella as a character is of course an entirely fictional creation, inspired by a real woman of the same name who created a beautiful cabinet house which first inspired The Miniaturist. Are there any elements, or characters, in The House of Fortune that are inspired by true events or people?
Even though this is a novel set in 1705, and whilst it's fair to say that the characters are fictional, their preoccupations – the safety and happiness of their child, their mode of living, their future together – are fairly universal. It was strange to write a book set in lockdown, about a family working out a way to escape the claustrophobic, difficult environment in which they're trapped, dreaming of another Eden. As I wrote their escape, their second chance at happiness, their opportunities for change, I suppose that reflected the static place I found myself in, just like all of us.
In what ways are Nella and Thea similar, and in what ways are they different?
From the moment we meet them, we see quite how profoundly Nella and Thea misunderstand each other, particularly Nella, when it comes to her niece. She seems to have forgotten what it's like to be eighteen, to be on the cusp of your life, to be bridling against all the restrictions of childhood. She is full of fear for her beloved Thea, but her worry is translating into arguments and admonition. Thea, for her part, is dismissive of her aunt, even cruel, at times willingly blind to Nella's life experience. They keep things from each other – too much. But they both have much in common – their toughness, their drive to independence and survival, the care they have for their family, and their spirit. 
Image credit: Lara Downie