Lola Jaye on the true story of Ndugu M'hali and the many other children taken from their homes by British expeditions
A compelling story of beauty, power, race and privilege, Lola Jaye's novel The Attic Child was inspired by one photograph. Here, she shares the story of Ndugu M'hali and the countless other African children taken from their homes by British expeditions.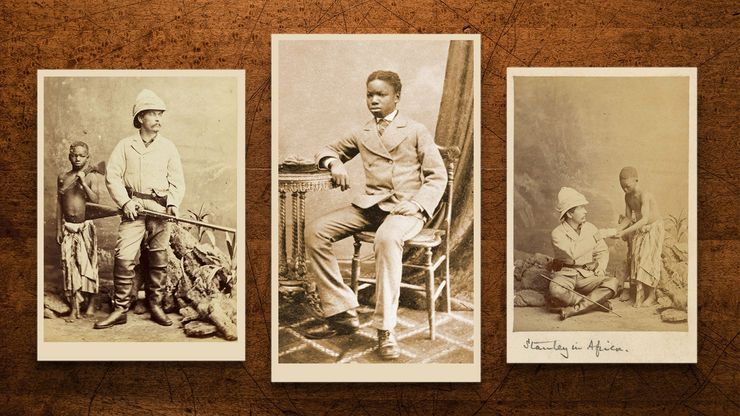 The minute I saw his photograph, I knew my novel The Attic Child would be inspired by the story of Ndugu M'hali – a little boy whose image had dominated a temporary exhibition I was visiting at the National Portrait Gallery. However, you could say the seeds were already sown the moment I began learning of the stories of children taken from their native lands during the Victorian and Edwardian era by so-called European explorers. My knowledge, self-taught as an adult, of this shameful part of British history had never been highlighted in any of my childhood classes.
And there are countless stories.
Children taken in the name of gifting, or civilising; a cruelty cloaked in civility and a practice allowed to happen because of power, racism and imperialism.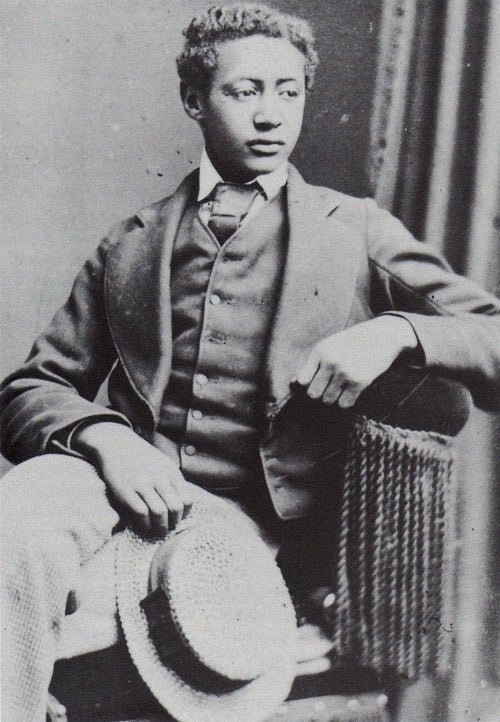 Sara Forbes Bonetta, in 1850 and at the age of around eight, was 'gifted' to Queen Victoria after being taken from the area that is now southwest Nigeria.  A titled member of the Yoruba people of Nigeria, of which I am also a proud member, her real name was thought to be; Omoba Aina – which gives a clue to her kingly heritage. Then there was Prince Dejazmatch Alemayehu Tewodros, the seven-year-old son of Emperor Tewodros II of Ethiopia, who was taken by the British in 1868 after Britain invaded Ethiopia on the orders of Queen Victoria. Whilst living in Britain and living with the trauma of what he'd endured, he was said to be 'unhappy' with the way people stared at him because of the colour of his skin. His experience, clear to see in a number of the photographs he was forced to pose for.
I also became interested in the story of Mbye Otabenga, a Congolese teenager taken in 1904 from his native country of the Congo – which at that point was under the shackles of Belgium's colonial rule. Human zoos were very profitable at the time, with the sight of African people being paraded like animals a wholly acceptable one. He was regularly exhibited at the Bronx Zoo in 1906 where he was said to 'attract large crowds,' as he stood in a cage holding onto a monkey. He was also shown at the World's Fair in St Louis, USA with eight other young people. It was only with the assistance of African American Christian ministers that his imprisonment came to an end.  With the trauma of his experience never far behind, his only wish was to go back home. He never did return to the Congo, the country of his birth, his beloved homeland, and in 1916 Mbye Otabenga ended his life.
When it came to Ndugu M'hali's story- I already knew the ending. He too had died, but at the age of twelve and in the country Mbye Otabenga had longed to return to. As a psychotherapist, I didn't need to dig too deeply as to why I found the connection between these two brave young people so strong.
Before starting a book, I generally ask myself the question what if?
The question then became what if Ndugu M'Hali had been allowed to live? Who could he have become? What could he have achieved? One of the wonderful things about being a writer is that you can create your own world and decide the destination of its characters; who they will be; who they will love. If we look at the course of Mbye Otabenga's life, it did not end the way he deserved. Hence, there is no guarantee of how Ndugu M'Hali's life would have ended up if he had lived longer.
We will never know.
There have been many books written about the European explorers who took these children, but not about the people whose lives they so violently disrupted and traumatized. It is my hope that The Attic Child will shine a much-needed light on an innocent little boy called Ndugu M'hali who wasn't given the chance to live the life he deserved, whilst forcing us to ask questions about British history, the British empire and its legacy.
I dedicate The Attic Child to these four beautiful, royal children: Ndugu M'Hali, Omoba Aina, Dejazmatch Alemayehu Tewodros, Mbye Otabenga. The names, as far as we know, they were born with. Not monikers hoisted upon them by their captors or 'benefactors,' but ones that may have been given by their parents, or grandparents, or elders. Names that are a binding link with their African roots: important.
Just as each and every one of these children are.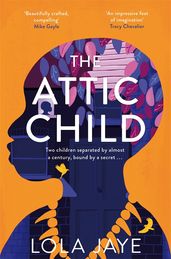 The Attic Child is also currently included in the beautifully curated Afrocenchix Book Club Box, the ultimate gift for those that love self care and contains treats for your mind, spirit and hair!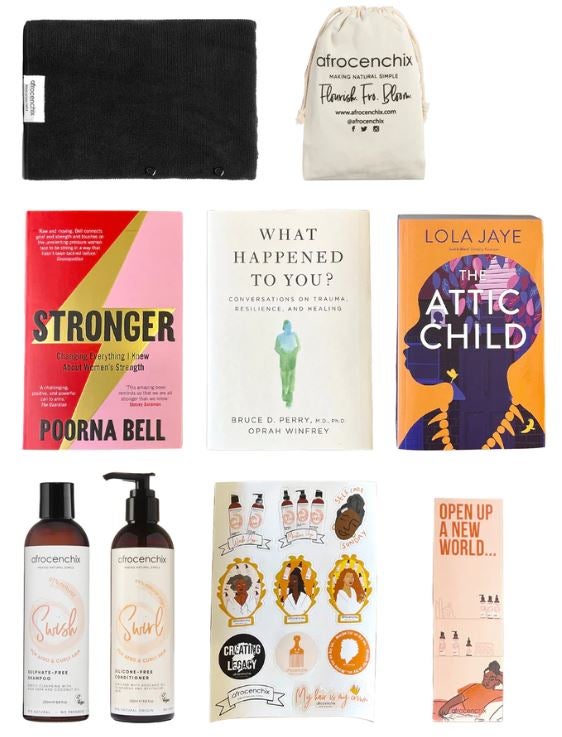 The Book Club Box contains: 
Afrocenchix Swish, Swirl & Microfibre Towel (worth £50), full size bottles of our award-winning sulphate-free shampoo, silicone-free conditioner and hassle-free towel for a quick and easy wash day. It even comes in a handy cotton bag, which is great for travelling or going to the gym! 
Exclusive Afrocenchix Bookmark to help you keep track while reading. 
Afrocenchix Stickers Set to ​​dress up your laptop, phone, planner, calendar, scrapbook or whatever you want! 
A golden ticket which gives you free entry to an exclusive Afrocenchix & Pan Macmillan Book Box Club event. 
The Attic Child by Lola Jaye, an epic historical novel exploring trauma, joy, family secrets, love, loss, identity and belonging. 
Stronger by Poorna Bell, a mixture of memoir and manifesto, this book is about strength and relationship between physical and mental strength. 
What Happened To You by Oprah Winfrey, Dr Bruce Perry, a book based on the personal conversation between Oprah and brain expert Dr. Bruce Perry that focuses on childhood trauma and how it influences the people we become.
About Afrocenchix: 
Afrocenchix is a multi award-winning natural hair care company backed by Google. We blend top quality ingredients into safe, effective, vegan products for afro and curly hair. We were the first brand of our kind to be stocked in Superdrug, Whole Foods Market UK and Holland & Barrett, and we're loved by thousands of customers worldwide.