Oliver Sacks, author of The Man Who Mistook His Wife for a Hat, dies aged 82
It is with great sadness that Picador has learnt of the death of Oliver Sacks who died on Sunday 30 August, aged 82.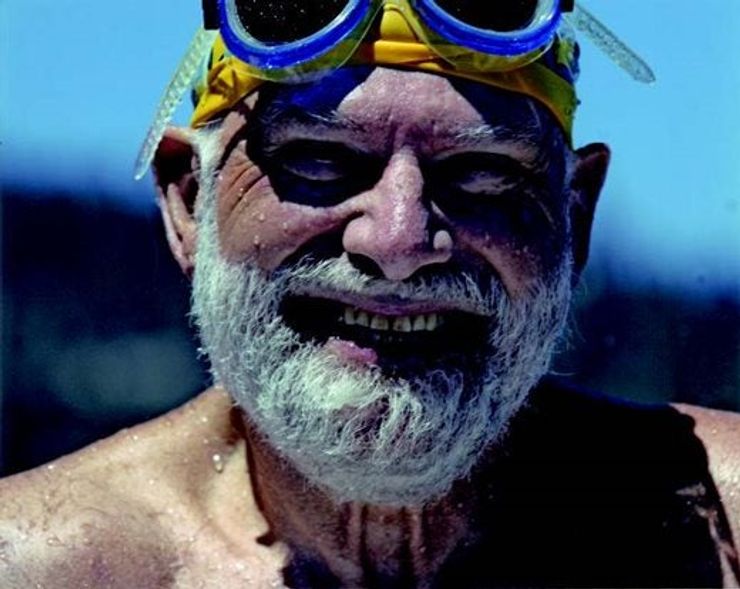 It is with great sadness that Picador has learnt of the death of Oliver Sacks who died on Sunday 30 August, aged 82.
Oliver Sacks was born in London in 1933, into a family of physicians and scientists. He received his medical education at Oxford and trained at Mt Zion Hospital in San Francisco and at UCLA. From 1965 he lived in New York City, where he is a professor of neurology at the NYU School of Medicine and consultant neurologist to the Little Sisters of the Poor. Dr Sacks was a frequent contributor to the New York Review of Books and the New Yorker, as well as various medical journals. He was the author of thirteen books, including Musicophilia, The Man Who Mistook His Wife for a Hat, and Awakenings (which inspired the Oscar-nominated film). 
Paul Baggaley, Publisher, Picador commented:
'To have become the publisher of Oliver Sacks in the UK & Commonwealth territories was one of the extraordinary highlights of becoming the publisher at Picador. I had become aware of his writing with the publication of The Man who Mistook his Wife for a Hat in 1985, and it has been a privilege in my time at Picador to be able to publish new books by Oliver as well as reissue all of his writing. One consolation is that there are several books from Oliver still to come, on the widest range of subjects, as well as a collection of Letters and Journals which will shed more light on this rich and brilliant life.
Soon after I started at Picador in 2008, I met Oliver with his remarkable editor and assistant, Kate Edgar, and his long-time publicist, Jacqui Graham, and was given the once over. Since then he was unable to travel, so our communication was less personal, but he was scrupulously professional, polite and helpful. And most importantly he gave us these great books: Musicophilia, The Mind's Eye, Hallucinations, and On the Move. This last book was a work we commissioned without any real sense of what it would contain, and its arrival was astonishing: candid, unexpected, revelatory, personal and occasionally hilarious, it summed much about a man I barely knew, but suddenly I now understood the man and the brain behind these great books.'
Former Editor, Publicist and Friend, Jacqueline Graham who knew Oliver for many years also paid tribute:
'I first became aware of Oliver Sacks while working at Penguin, when they published the paperback of the remarkable Awakenings in the mid 1970s. I first met him in 1980, working at Pan, when they published the paperback edition of Migraine (a remarkably prescient acquisition by the then Pan Non-Fiction Editor, Kyle Cathie). Oliver flew over from New York for a publication round of interviews and I was instantly and totally captivated; not just by the brilliance of his writing and mind, but also his glorious and unselfconscious eccentricity, his wonderful mischievousness and his impish sense of humour. Oliver introduced me to Colin Haycraft, then his hardback publisher at Duckworth, and I suggested to Tim Binding, then Picador Editor, that Picador might publish Awakenings in paperback, as the Pelican edition had been out of print for some years. This they did in 1982, and thereafter the paperback editions of A Leg to Stand On and the groundbreaking The Man Who Mistook His Wife for a Hat. By 1988, publishing had changed enormously and become 'vertical', so in an act of some disloyalty to Colin but total loyalty to Oliver, I bought volume rights to Seeing Voices and Picador became Oliver's sole UK publisher thereafter.
He quickly became an integral member of the Picador 'family', attending the Picador 10th anniversary party at L'Escargot in 1982, where he dazzled everyone with the virtuosity of his piano playing, and the Picador 18th at Leighton House in 1990, where he delighted all by cavorting around the statues in the garden. He came over to London for the publication of every one of his books, and frequently at other times to see friends and family, until health problems prevented him from doing so in 2008. Memories of these times are wonderful and precious. His utter generosity of spirit, great kindness, genuine and deep interest in others, wonderful spontaneity and openness to any situation or circumstance marked every moment of every encounter with whomever he met.
My most recent memories are being one of the many guests at his 80th birthday party in the New York Botanical Gardens on 9 July 2013, where he was surrounded by friends from so many areas and eras of his life as well as by the ferns he loved. He made a last, valedictory visit to London in May this year to say goodbye to friends and family here. He was, as always, captivating, funny, fascinating, and appeared in remarkably good health.  But he knew it would not be for long and I left the hotel with tears in my eyes. It was the most immense joy and privilege to have known and worked with Oliver Wolf Sacks for thirty-five years.  His books live on as a wonderful testimony to and legacy of a great, humane man.'