Roberto Saviano discusses the child gang bosses of Naples
In this video, acclaimed author Roberto Saviano discusses the shocking real-life stories that inspired his novel The Piranhas.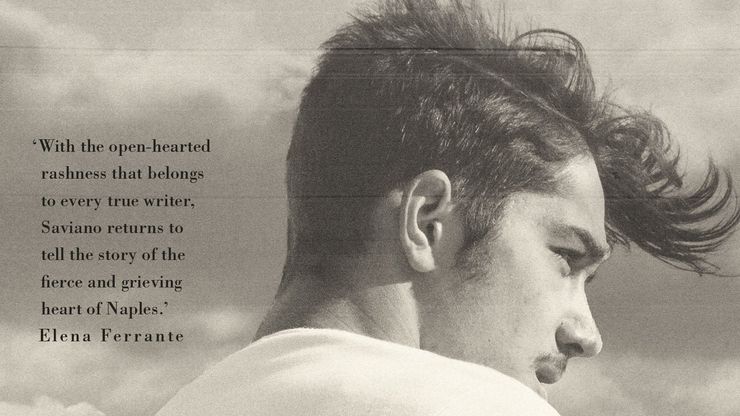 In his eye-opening new novel The Piranhas, Roberto Saviano tells the story of the rise of a teenage gang leader, known as the 'Maharajah', in Naples. In the video below he talks about the shocking true stories that inspired his book.
When I was put under police protection years ago because of the threats of the Camorra, I was taken to the police station, surrounded by police officers, like I am today. I used to see people getting arrested, and noticed that they were younger and younger. The arrested kept getting younger, and I started to investigate that. I realized that the bosses were getting younger. Bosses, not just the affiliates! All the organisations have always had so-called 'little flies', collaborators acting like 'armed branches'. But for the first time, fourteen- or fifteen-year-old kids were in charge. Killers at twelve. This was happening for the first time in the history of Western crime. I decided to write a novel about it.
I wrote about these kids, these Piranhas. Like predatory fishes, extremely ferocious, who, with weapons made for war, shoot at buildings, shutters, cars, even people, to gain control of the territory. Their goal is to make money, a lot of it and quickly. They are choosing between a long life lived in poverty and a very short one, but with power and money. And this power and this money have to be shown off on social media. They are constantly on Facebook, they keep posting on Instagram. But that world is not at all virtual. If someone 'likes' the picture of someone else's girlfriend wearing a bikini, they go and beat him up.
The story is located in Naples. It does not only tell of a Neapolitan generation. This is happening in Rio de Janiero, New York City, Mexico City, Johannesburg and in the suburbs of these big cities. The structure of the criminal organization is changing completely, and is now in the hands of kids, very young ones. In my book I describe how these kids manage drug trafficking areas at fourteen years old. These kids control these local cocaine markets, one hundred thousand, two hundred thousand dollars per weekend. They are usually brilliant but their genius is dedicated to crime.
I used many wiretaps from the police to build my dialogues. One of them really impressed me. A kid meets an older boss and tells him to leave. He threatens him saying "Go away, we are in charge now!" The boss says, "Do you think I am scared of a little kid?" And he replies, "It took me 10 years to become a kid. It will take a second to shoot you in the face." He grabs his gun and kills him. These kids live according to one rule: if you die at ninety, you die old news. If you die at twenty, you die a legend.