Tor UK has acquired Christopher Paolini's spectacular new science fiction novel
Tor UK will publish Fractal Noise in May 2023, alongside Tor Books in the US.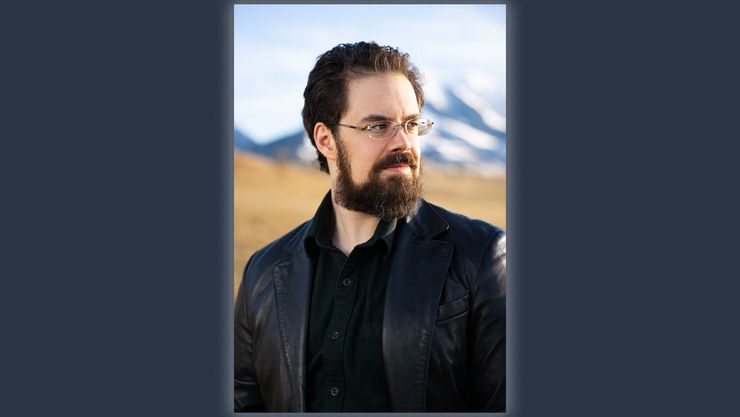 Tor, an imprint of Pan Macmillan, is delighted to announce the acquisition of Fractal Noise by Christopher Paolini. This is a thrilling addition to Paolini's 'Fractalverse' universe – and a prequel novel to Paolini's New York Times bestselling To Sleep in Sea of Stars.
Fractal Noise is a tense journey into the unknown on an apparently uninhabited planet. A small group of scientists will experience first contact, a discovery as terrifying as it is exhilarating – and humanity will never be alone again.
On the planet Talos VII, twenty-three years before the events of To Sleep in a Sea of Stars, an anomaly is detected. A vast circular pit, with dimensions so perfect that it could only have been the result of conscious design. So a small team is assembled to learn more – perhaps even who built the hole and why. Their mission will take them on a hazardous trek to the very edge of existence. For one explorer, this is the opportunity of a lifetime. For another, a risk not worth taking. And for xenobiologist Alex Crichton, it's a desperate attempt to find meaning in an uncaring universe. But every step they take toward that mysterious abyss is more punishing than the last. Ultimately, no one is prepared for what they will encounter.
Fractal Noise continues to reveal Paolini's vision of an extraordinary universe. This will be a treat for his existing fans, as well as a delight for all who loved Andy Weir's The Martian or Children of Time by Adrian Tchaikovsky.
'Fractal Noise is a fever-dream of a novel. A stark, wind-whipped excursion into a hostile land where minds and bodies fail, and each person must decide whether they have the strength to keep moving forward in the face of overwhelming adversity. Of course, that's not what it's actually about, but you'll have to read it to find out more. Fractal Noise is, perhaps, the most personal story I've written, and I'm excited to finally share it with you.'

Christopher Paolini
'Christopher has created a galaxy filled with incredible characters and far-flung worlds – one that will set readers' imaginations on fire. I was swept away by this masterclass in tension and excitement, as his protagonists race to solve the ultimate mystery under near-impossible conditions.'

Bella Pagan, Tor Publisher
Author photograph (c) Lo Hunter