Books to help you talk to kids about social justice issues
Nick Brooks, author of new YA thriller Promise Boys, recommends five conversation-starting books.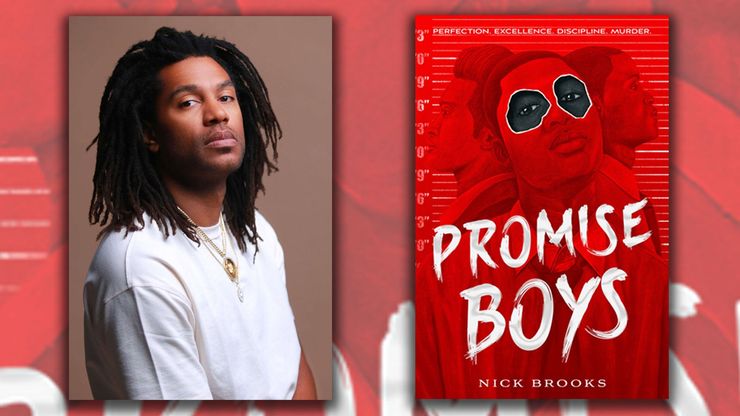 Books can be a great way of introducing complex issues to children, and encouraging them to see the world from different perspectives. Here, author Nick Brooks, whose taut high school thriller Promise Boys follows three teen boys of colour who must investigate their principal's murder to clear their own names, suggests five great reads to help kids think and talk about social justice issues.
Ironically, and sadly, even in our allegedly 'Woke Era' there is no shortage of social issues to go around. Conflict is so embedded in our culture, we see even our leaders perpetuating harmful mindsets, perhaps in an offensive tweet or an offhand comment made in an interview, followed by a seemingly manufactured apology. Microaggressions, blind spots, and unconscious bias persist, even amongst our most allied friends, and while we have the right to finger-wag the misinformed, I tend to use these moments as teaching opportunities.
You see, I understand that the structures our societies are built on can condition us all to believe certain things about groups of people and cultures which are different from our own. This can result in stereotyping. The problem with stereotypes is they often manifest in destructive ways, in how we treat each other and see the world around us. One of the best ways to combat stereotypes and the problems they create is through. . . you guessed it, reading. 
Books are not just tools for entertainment, but also education and exposure. And while reading books that combat social issues is important for adults, it's perhaps even more valuable to give our kids revolutionary readings at early stages of their lives so they grow up with a well-rounded understanding of the world and the people around them. This may not end social issues, but it's certainly a step in the right direction. 
One of the truly positive things to come out of our push to understand each other is the plethora of art and media that's emerged which can be used as a tool to address various social justice issues. Now, there is no excuse for waiting to introduce kids to content that will help strengthen their world view. If you want to do your part in making this planet a better place for us all, here are five books to help you talk to kids about social justice issues early, in a push to foster the best citizens we can.