Let Your Imagination Fly – The Boy With Wings Competition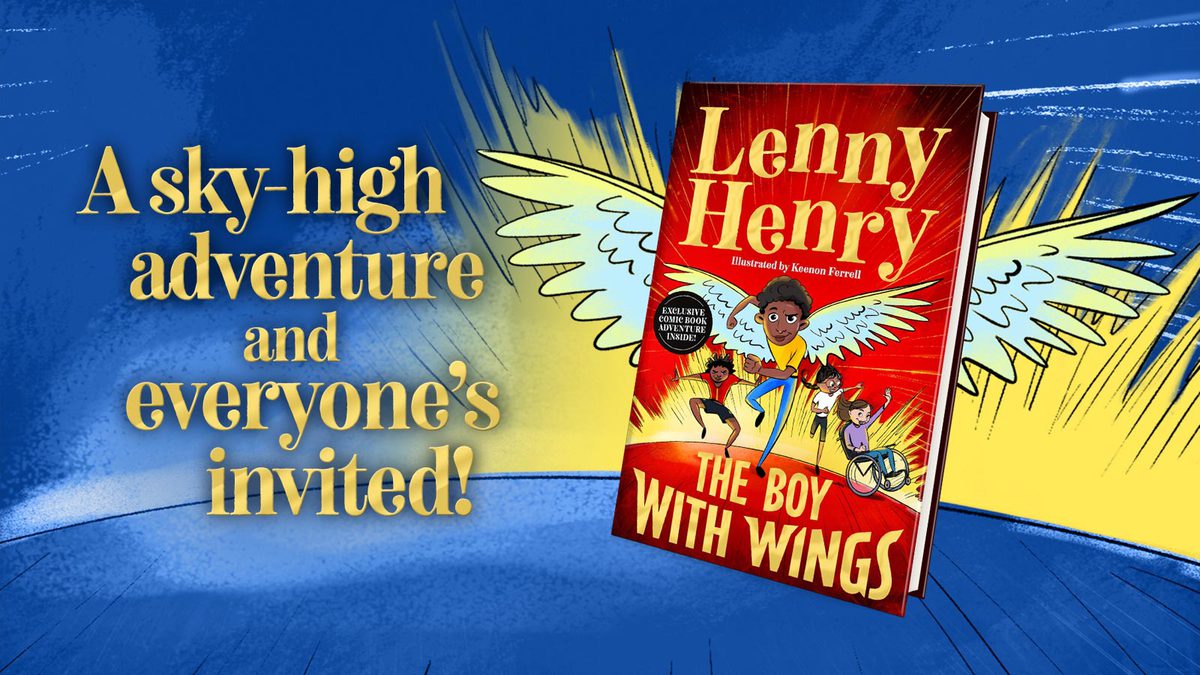 Creativity is so important for children and that's why we are inviting students to tell us what their superhero adventure would be in celebration of the publication of The Boy With Wings by Lenny Henry, with the chance to win a prize that money can't buy for them and their whole class!
The Boy with Wings is a thrilling adventure written by comedy legend Lenny Henry and illustrated by Keenon Ferrell. Teachers – enter the competition today for the chance to win a space for your class at a  special Lenny Henry virtual school event all about his new out-of-this-world children's book, as well as a copy of the book for each child in your class.
One lucky winning class will receive the following:
·        Live or post-event access to Lenny Henry's virtual schools event hosted on 20 October 2021
·        A copy of the hardback edition of The Boy With Wings for every child in your class*
*up to 30 copies of the book
To enter the competition, teachers can submit an entry on behalf of each student in their class by requesting that each student do the following:
Write and tell us what your superhero adventure would be. You can write about your superpowers, or your superhero group or who your nemesis is – the more creative the better! Or you can draw an original picture showcasing you as a superhero.
Each entry must be submitted by a teacher on behalf of their class of students by sending an email including the students' entries from their professional email address to childrensbooks@macmillan.co.uk. Good luck!
Teachers – if you would like to enter this competition, please ensure you fully understand the following:
·        In order to enter this competition, you must read and agree to the Full terms and conditions which you can find here.
·        As you will be submitting materials created by your students, you must also ask their parent, guardian or carer for permission to enter into these terms and by giving permission they must agree to read, accept and comply with these terms on behalf of the students. We may require written proof of age and parental permission in respect of entrants and winners.
·        Entries which are not submitted by a teacher using their professional email address, including any entries which we receive directly from students, will not be considered and will be deleted.
·        The competition opens on 27 September 2021 at 06:00 a.m. and closes on 13 October 2021 at 23:59 p.m.
·        The competition is open to UK residents only. Entrants must be 18+.