The Atlas Six Proof Giveaway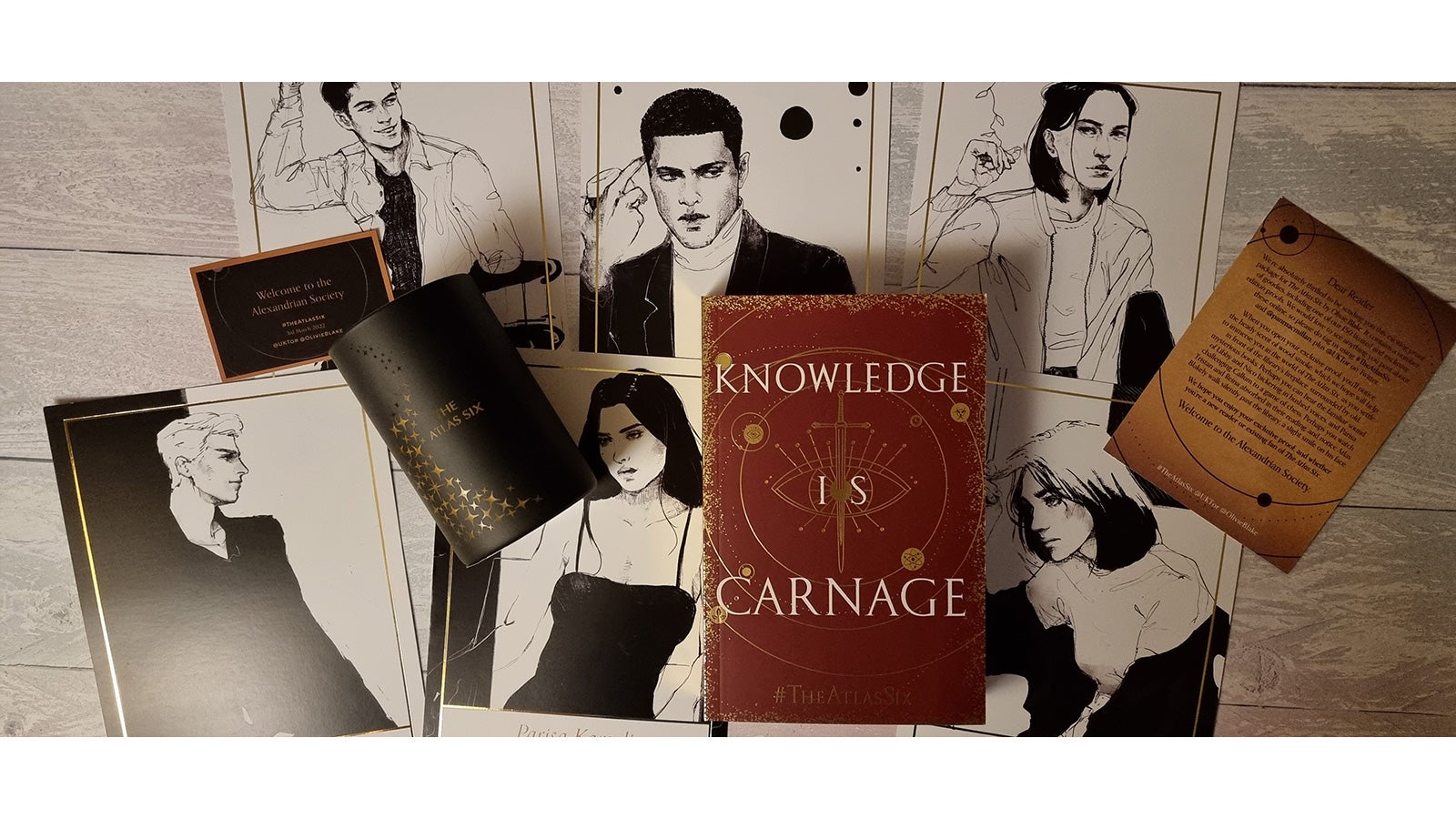 Win a stunning exclusive proof edition of The Atlas Six, the Tik Tok phenomenon and must-read fantasy novel of the year.
Welcome to the Alexandrian Society.
When the world's best magicians are offered an extraordinary opportunity, saying yes is easy. Each could join the secretive Society, whose custodians guard lost knowledge from ancient civilizations. Their members enjoy a lifetime of power and prestige. Yet each decade, only six practitioners are invited – to fill five places.
Following recruitment by the mysterious Atlas Blakely, they travel to the Society's London headquarters. Here, each must study and innovate within esoteric subject areas. And if they can prove themselves, over the course of a year, they'll survive. Most of them.
Five lucky winners will receive:
1x exclusive proof copy of The Atlas Six by Olivie Blake.
6x unique character postcards featuring the original The Atlas Six illustrations, by Little Chmura
1x candle
To enter the competition, simply fill out the form below. Good luck!
Competition closes on 9 March 2022 at 23:59 p.m. Open to UK entries only. Entrants must be 18+. Terms and conditions apply. 
This competition has now closed.