Macmillan Children's Books launches first fiction title with Leah Williamson OBE, Euros-winning England captain
Euros-winning captain of the England women's football team, Leah Williamson, will publish her first fiction title on 31 August 2023.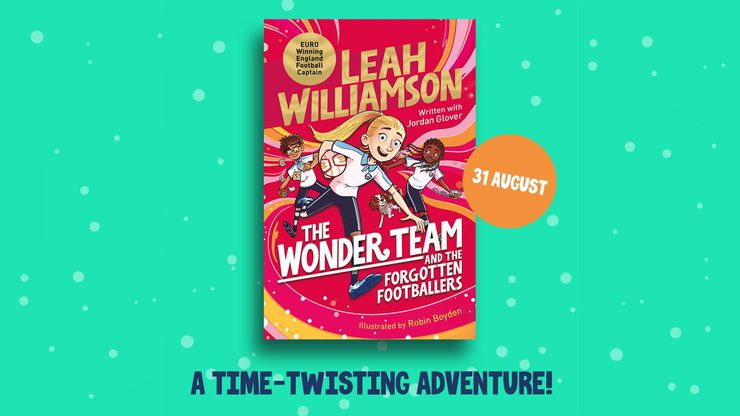 Macmillan Children's Books is delighted to announce Leah Williamson's first fiction book, part of a previously announced three-book deal with the Euros-winning captain of the Lionesses. The Wonder Team and the Forgotten Footballers will be published on 31 August 2023 in paperback and is co-written with Jordan Glover and fully illustrated throughout by Robin Boyden. It's the first title in a series called The Wonder Team and a second fiction book will follow in April 2024.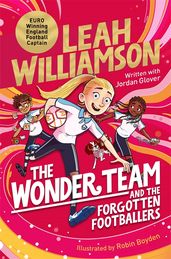 Following the success of Leah's non-fiction book, You Have the Power: Find Your Strength and Believe You Can, which went straight to the top of the children's non-fiction chart in March 2023, these new fiction books will reach and inspire even more children with fun and positive themes of teamwork, friendship, resilience, leadership and problem-solving. 
The Wonder Team will offer fast-paced, fully-illustrated adventure stories where readers will meet inspiring and fascinating women from all walks of life. The first exciting book is loosely based on one of Leah's biggest inspirations, the Dick Kerr Ladies, and their brave protest against the ban on women's football. It will offer middle grade readers a fun adventure about the power of resilience and teamwork in which women are empowered to break boundaries and become their most confident selves.
'When I was younger I loved fiction that encouraged me to pursue my passions and educated me through inspirational stories. I was lucky enough to have that same support at home with family. So the opportunity to work with my cousin Jordan on this is incredible.'

Leah Williamson
'We're really excited to share the stories of so many inspirational women with a new generation of readers. Writing this book has been an incredible experience in itself, but it's been made so much better by the fact that I've been able to do it with my cousin, Leah.'

Jordan Glover