Let Your Imagination Fly with Lenny Henry's new children's book, The Boy With Wings
The Boy With Wings is a thrilling out-of-this-world adventure written by comedy legend Lenny Henry and illustrated by Keenon Ferrell. This page is packed with imaginative activities children will love, exclusive videos from Lenny and features a special playlist of music to get them in the mood for flying!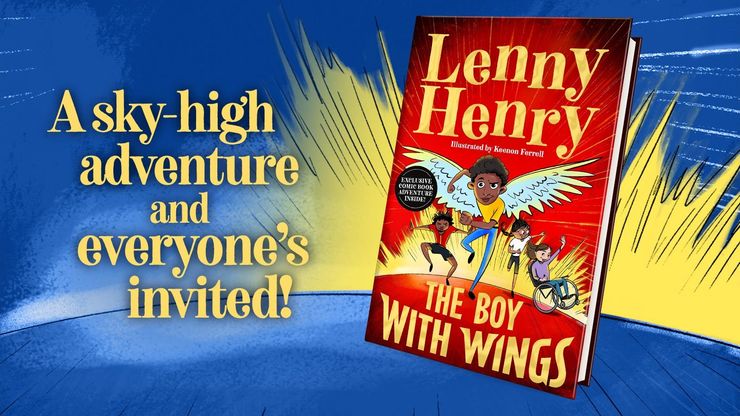 Superhero-loving 9 – 12-year-olds, get ready to join the flight with an ordinary kid who becomes an EXTRAORDINARY hero! When Tunde sprouts wings and learns he's all that stands between Earth and total destruction, suddenly school is the least of his problems. Luckily, his rag-tag group of pals have got his back, and with his new powers, Tunde is ready to fly in the face of danger.
With exclusive content including videos introducing the book, a special reading from Lenny and audiobook extracts, as well as engaging themed activity sheets, this is the perfect place to find everything you need to know about this exciting, action-packed adventure.
'I feel I'm about to embark on a whole new adventure . . . writing children's books with a broad appeal that speak to all children. I just can't wait to contribute and get out and about, sharing my own stories, starting with The Boy with Wings.'

Lenny Henry
The Boy With Wings activity pack
Once children have experienced Tunde's epic story, download this free activity pack, suitable for ages 9+, and entertain them for hours with creative story starters, a wordsearch and crossword.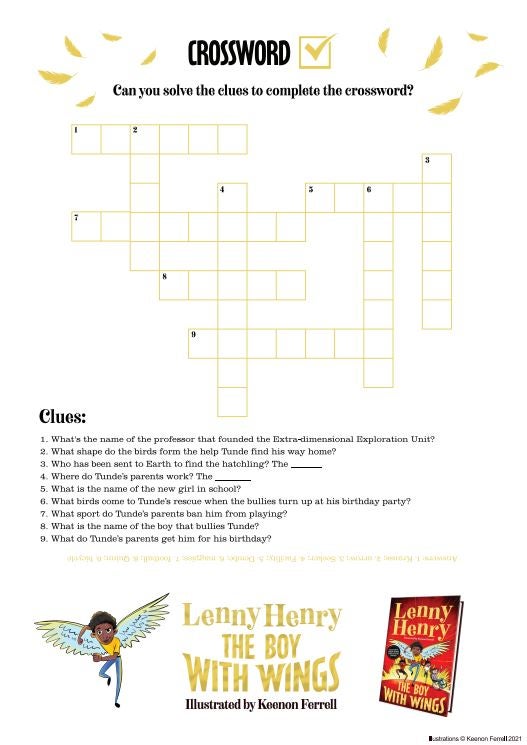 Download the free activity pack!
What's included in the activity pack:
'Let Your Imagination Fly' story starter activity: Your superhero challenge, if you choose to accept, is to create your own superhero adventure! 
Create your own comic book: Superheroes are often found in comic books, if you were to write and draw a comic book what would yours be about? 
The Boy With Wings wordsearch: Can you help Tunde and his friends solve this wordsearch? 
The Boy With Wings crossword puzzle: Can you solve the clues to complete this crossword puzzle?
The soundtrack to Tunde's adventure!
Music is very important to Lenny and while writing this book he built a playlist to help create the right mood! You can now listen to The Boy With Wings Spotify playlist curated by Lenny Henry and discover the songs that inspired him along the way.  
Listen to Lenny Henry's playlist on Spotify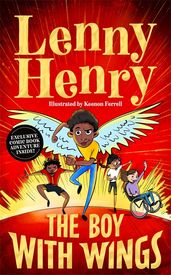 About Lenny Henry
Sir Lenny Henry has risen from being a star on children's television to becoming one of Britain's best-known comedians, as well as a writer, philanthropist and award-winning actor. He is co-founder of Comic Relief.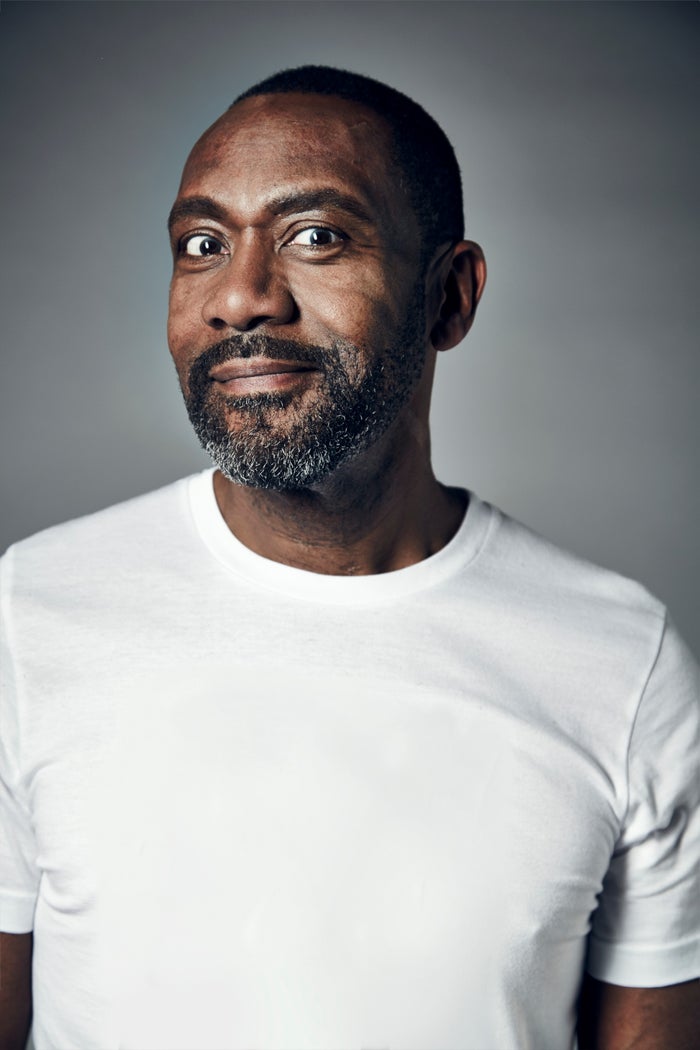 Photograph credit: Jack Lawson
Listen to Sir Lenny Henry read an extract from the audiobook of The Boy With Wings, here! 
You can also watch an exclusive video of Lenny Henry reading another extract from The Boy With Wings, here: