Make these yummy shortbread stars from The Room on the Broom Cookbook
Little ones will love helping to make these scrumptious stars with this easy shortbread biscuit recipe for kids.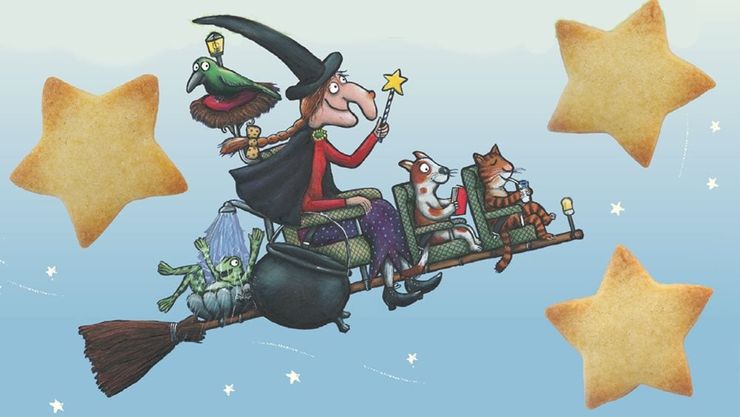 Total time

Prep time

20

Amount

Makes 24 stars

Ingredients

180g plain flour
120g butter (softened and cut into cubes)
I teaspoon vanilla extract
60g caster sugar
extra flour for dusting
extra butter for greasing
Equipment
A sieve
A baking tray
A large mixing bowl
A star shaped biscuit cutter
A rolling pin
What to do
1. Preheat the oven to 180˚C/Gas Mark 4.
2. Dip a piece of kitchen roll in butter and rub it all over the baking tray.
3. Sift the flour into the mixing bowl. Add the butter and rub together with your fingers until the mixture resembles breadcrumbs.
4. Add the vanilla extract and sugar, and mix together. Then squeeze the dough into a ball with your hands.
5. Sprinkle your work surface with flour and roll the dough out to about ½ cm thick with a rolling pin.
6. Use the biscuit cutter to cut out the stars and carefully place them on the baking tray. Re-roll any leftover dough to make more biscuits.
7. Bake the shortbread for 12-15 minutes or until they're a pale golden colour. You might need to do two batches.
If you're looking for more ideas to keep little ones entertained, don't miss the best indoor activities for kids.
Discover more of Julia Donaldson's books here.