Everything you need to know about Watership Down
We've got all the information you need to know about the new mini-series of Watership Down starring James McAvoy and Nicholas Hoult.
The new BBC and Netflix adaptation of Richard Adams' classic children's book Watership Down is coming to TV in December 2018. From where you can watch it to details of the cast, here's everything you need to know.
 When is Watership Down available to watch on TV?
The first episode of the two-part mini-series will be shown on BBC One on Saturday 22nd December at 7 p.m. The second part will be shown on Sunday 23rd December at 7.20 p.m. Watership Down will also be available to watch on Netflix for international viewers from 25th December 2018.
Who is starring in Watership Down?
The BBC and Netflix have attracted a star-studded cast for this new adaptation. Among the big names starring are James McAvoy as Hazel, Nicholas Hoult as Fiver, Gemma Arterton as Clover and Ben Kingsley as General Woundwort. Sam Smith, the Grammy and Brit award-winning artist, has also recorded an original song for the series.
What is Watership Down about?
Watership Down was written by Richard Adams and was published in 1972. It follows a group of rabbits as they leave their warren and search for a new home after Fiver experiences visions foretelling the destruction of the Sandleford Warren where they live. Fiver's brother, Hazel, becomes their leader, and they undertake a dangerous journey to Watership Down, which Fiver believes will be their perfect home.
Is the mini-series too scary for younger children?
The original Watership Down film, made in the 1970s, is often remembered for its scenes of rabbits in peril. However, Executive Producer Rory Aitken told The Telegraph that the 2018 mini-series is more child-friendly, and intended to be viewing for all the family.
If you, or the children in your life, can't get enough of Hazel, Fiver and the rest of the Watership Down rabbits, why not try this beautiful gift book edition of Watership Down, or Watership Down: The Colouring Book?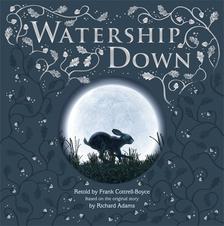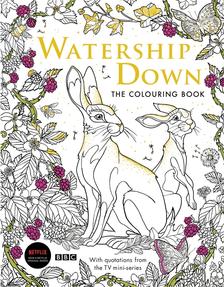 Inspired by the new series of Watership Down, Book Break host Emma decided to revisit some scary childhood classics in this episode of Book Break: