Discover the world's coolest trains with Sam Sedgman, co-author of the Adventures on Trains book series
Sam Sedgman reveals his pick of the world's most amazing trains and the spectacular stories behind them.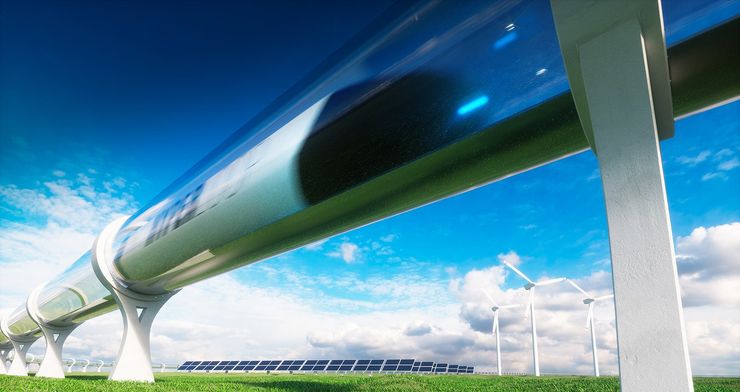 Bestselling author of mysteries and adventures, Sam Sedgman is absolutely crazy about trains. The first installment of his children's book series , co-authored with M. G. Leonard, won the Children's Fiction Book of the Year at the British Book Awards. There are now four books in the much-loved series which follows Hal and his Uncle Nat, who embark on adventures that see them board Scottish sleepers, safari steam trains and the iconic California Comet.
Always on the hunt for real-life inspiration, discover Sam's list of the most incredible – and unusual – trains from history and different parts of the world.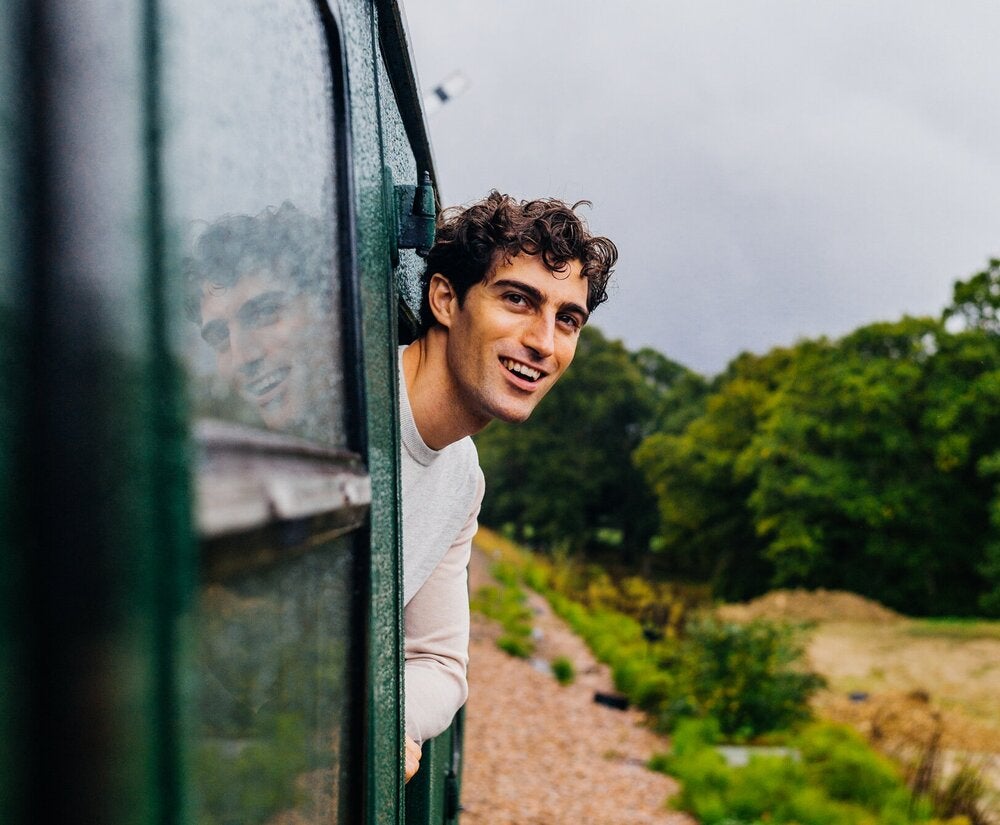 As the author of a series of adventure stories set on trains all over the world, people often ask me why I love trains so much. One reason is that there are so many types of train – and each of them can tell you something amazing about the place it was built, and the people who built it. My latest book, Danger at Dead Man's Pass, is a spooky detective story inspired by a real-life steam train which winds up a strange mountain in Germany. At the top is an abandoned listening post once used by Soviet spies – and the mountain is home to an annual festival of witchcraft. Me and my co-author M. G. Leonard couldn't resist writing a story about it!
The world is full of amazing trains with incredible stories to tell. Here are some of my favourites from around the world, and throughout history, that I think are particularly awesome.
Russian War Trains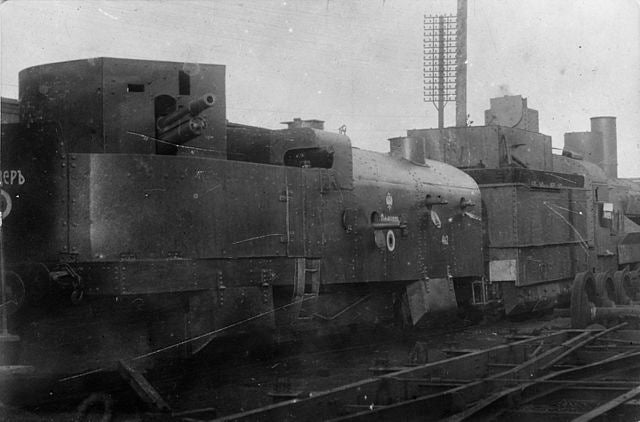 The Trans-Siberian Railway is over 9000km long. It's the longest railway in the world, and it takes about a week for a train to travel the whole distance – from one end of Russia to another. It was built by the Russian royal family to unite the country, but shortly after it was finished in 1916, a revolution gripped the nation and the Russian royals were executed. Rival factions fought to control Russia in the following years using the railway, with armoured war trains rumbling across the country carrying soldiers. Some of these trains had artillery mounted on top to shoot explosive shells. Some carried tanks and armoured trucks on their back. Others had communication centres which could send telegrams, and even a printing press to make propaganda: newspapers designed to persuade the Russian people that their side deserved to win.


Amphibious Trains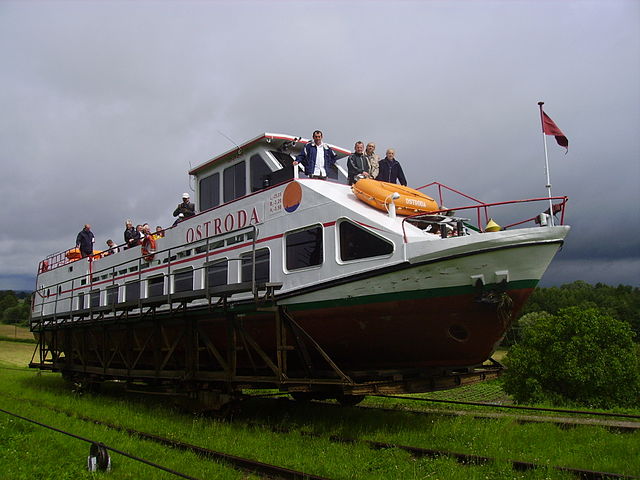 Boats on the Elbląg Canal in Poland transform into trains when they need to move between higher and lower sections of the waterway. Normal canals use a system of locks to lift boats up and down: a lock is a small enclosed space on the canal which can be drained or filled with water, floating the boat up or down. But the Elbląg Canal is too steep to use locks. Instead, boats move onto special underwater trucks which then drive along rails up steep slopes, turning each vessel into a tiny amphibious train.


Trains powered by air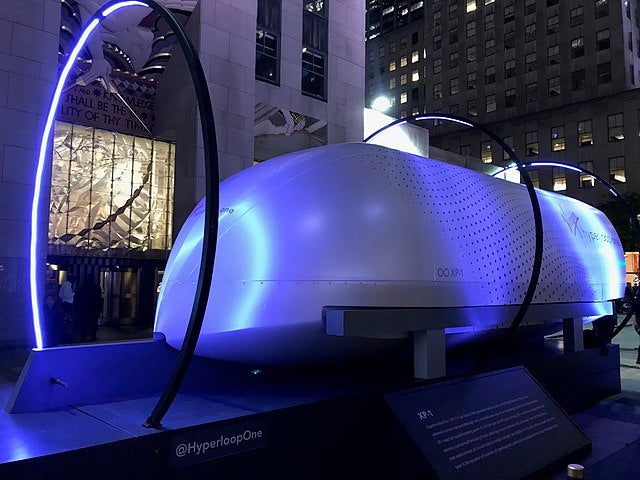 Isambard Kingdom Brunel was a brilliant engineer famous for building some of the world's most remarkable railways, bridges and tunnels. But not all of his ideas were a success. In the 19th Century he became interested in "atmospheric railways" – a system where trains are pushed or pulled by air pressure in a sealed pipe. Although Brunel's atmospheric train worked, it was very expensive to run, broke easily, and was soon abandoned. But some people still like the idea of powering carriages by air pressure. A system called Hyperloop is being developed today, where passengers will travel in sealed pods inside a vacuum tube. It claims to have a top speed of 760mph.


Secret underground Postal Trains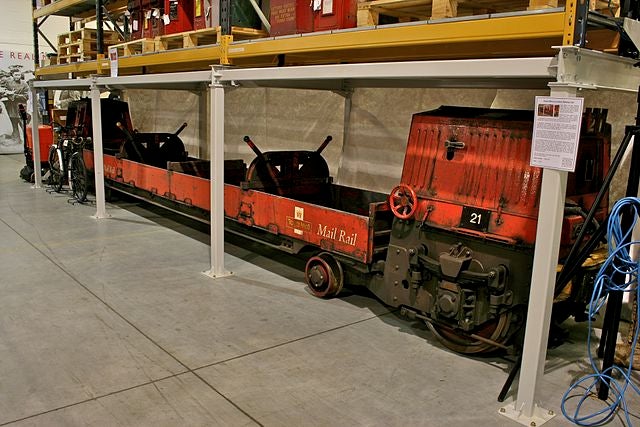 Rail was once the fastest way to send letters and parcels, and the Post Office used ingenious train carriages to sort and deliver them quickly. In the middle of the night, express trains would criss-cross the UK with mobile sorting offices attached. In these special carriages, postal workers would furiously sort letters and parcels, dividing them by their final destination. The train would collect and drop off mail without stopping, hurling it into nets beside the track using a special catapult, and grabbing bundles from poles with nets on the side of the carriage. When the post arrived in London, a deep network of small underground railways moved mail between sorting offices on opposite sides of the city.


Trains powered by magnets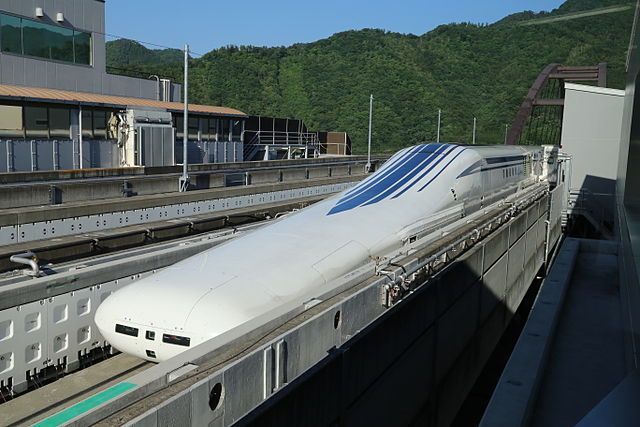 With a top speed of 375mph, Japan's experimental L0 Shinkansen is the fastest train in the world. This is a "MagLev" train – short for "magnetic levitation" – meaning the whole train floats about 10cm above the track using the power of magnets, which also propel it forwards. With no friction from the wheels, MagLev trains can reach incredible speeds – but they use a great deal of energy to run. When it opens in 2027, the L0 Shinkansen will be the world's first mainline MagLev passenger train, linking the Japanese cities of Tokyo and Nagoya in only 40 minutes – faster than it takes to fly.
If you'd like to read some of the adventure stories inspired by my research into the world's most incredible trains, visit adventuresontrains.com to learn more.